Green Woodpeckers by Jane Rowe
Anybody who has been browsing Iris over the last few weeks will have seen (and envied) Jane Rowe's selection of images of 'her' Green Woodpecker family in her garden.
But the latest 'soap episode' has topped the others by having two juveniles with dad keeping a close eye on them at the bird bath, and is this week's winning and unique photo.
Content continues after advertisements
No exposure details were included with the posting but a 300 mm lens was used; if you are going to be super-critical the tail of the right-hand juvenile is not completely in the frame, but it's such an unusual and unique shot that this doesn't take anything away from it.
Congratulations to Jane on her well-deserved Photo of the Week; her ultimate challenge now is to have all five members of the family together in the frame — good luck!
You can read more on bird photography from Steve Young, including product reviews and a regular Photo Challenge for readers, every month in Birdwatch magazine.
Other notable images

Blackbird, Kirkby in Ashfield, Nottinghamshire (Photo: Simon Richardson)

Sabine's Gull, Carr Vale NR, Derbyshire (Photo: Peter Garrity)

Cory's Shearwater, Scilly pelagic, Isles of Scilly (Photo: Joe Pender)

Arctic Tern, Preston, Lancashire (Photo: Jackie Moreton)

Little Owl, Hopwood, Worcestershire (Photo: Clive daelman)

Ménétries' Warbler, United Arab Emirates (Photo: Mark Woodhead)

Spotted Flycatcher, Hungary (Photo: Craig Richardson)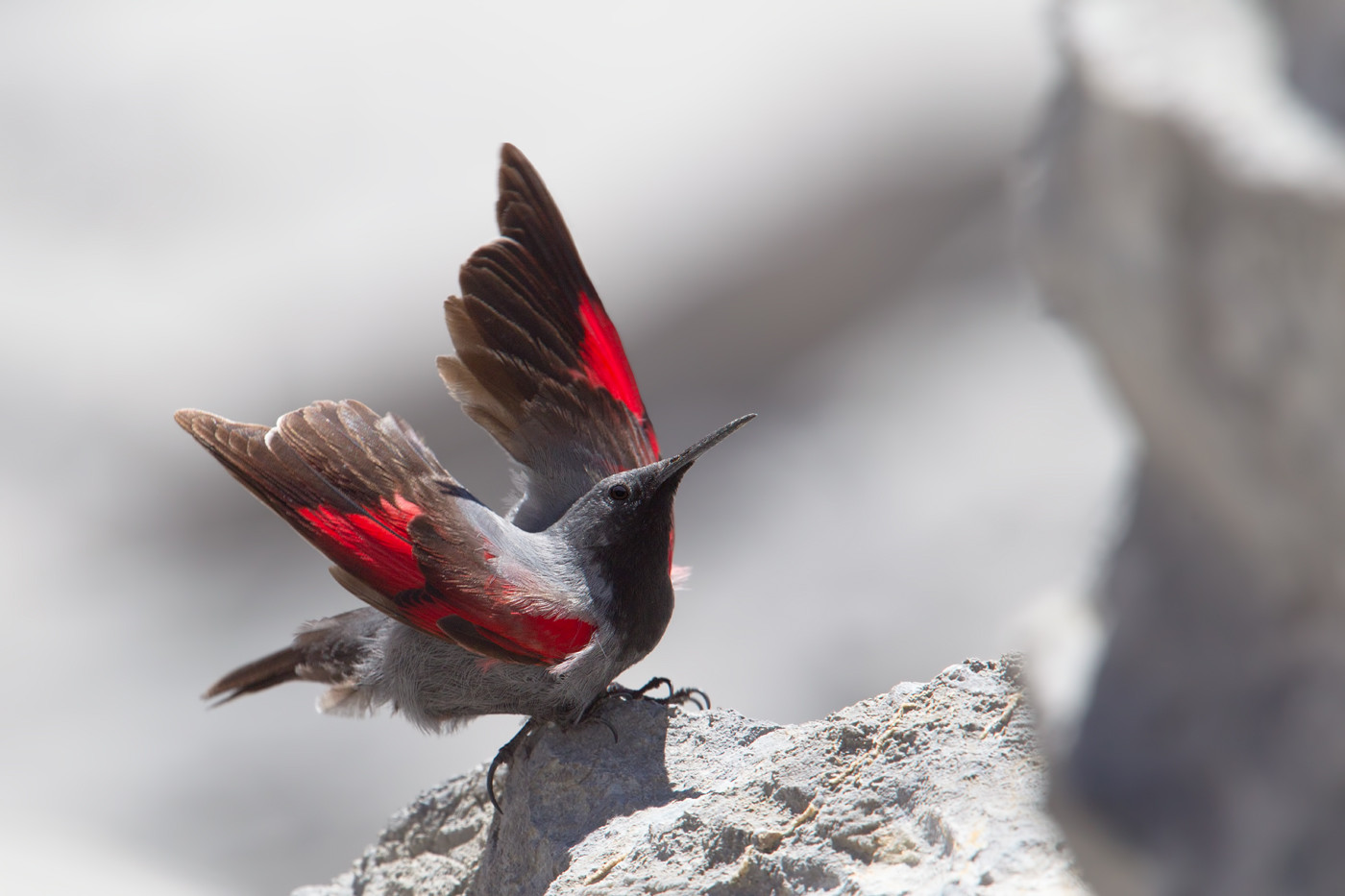 Wallcreeper, Spain (Photo: Dave Barnes)

Little Bittern, Ham Wall RSPB, Somerset & Bristol (Photo: Mark Hipkin)

Little Owl, undisclosed site, Cambridgeshire (Photo: Garth Peacock)

Swallows, Filey, North Yorkshire (Photo: Mark Pearson)

Great White Egret, Conwy RSPB, Conwy (Photo: Peter Wood)

Spotted Redshank, Minsmere RSPB, Suffolk (Photo: Nick Brown)

Great Crested Grebe, undisclosed site, Staffordshire (Photo: Tony Kinder)

Cuckoo, Keyhaven Marshes, Hampshire (Photo: Joe)

Wilson's Storm-petrel, Cork pelagic, Cork (Photo: Gerard Murray)