Grey Heron by David Cookson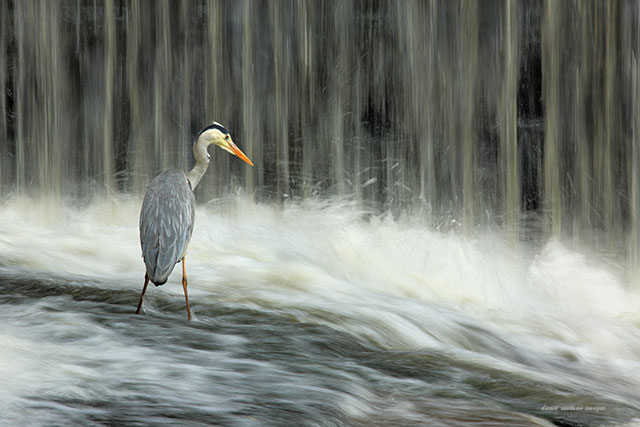 Something a little bit different again this week, with a bird photo taken at just 1/25th second shutter speed!
It's not often you will ever use that sort of exposure but in this case David wanted to emphasise the flowing waters surrounding the hunting Grey Heron, and has done that to great effect.
Content continues after advertisements
Using a 70–200mm lens has allowed the photographer to frame the image as he liked, and the slow shutter speed and f18 aperture have combined to do the rest. If you experiment with this technique, be prepared for many blurred images to get that one sharp one.
Congratulations to David on his winning Photo of the Week.
You can read more on bird photography from Steve Young, including product reviews and a regular Photo Challenge for readers, every month in Birdwatch magazine.
Other notable images

Pied Flycatcher, Longshaw Estate, Derbyshire (Photo: Mark Dunhill)

Common Swift, Farmoor Reservoir, Oxfordshire (Photo: Pete Blanchard)

Common Cuckoo, undisclosed site, Surrey (Photo: Leigh Prevost)

Yellow Wagtail, undisclosed site, Norfolk (Photo: Nick Appleton)

Woodcock, Harthope Valley, Northumberland (Photo: Jamie Sample)

Pied Flycatcher, Killiecrankie, Perth & Kinross (Photo: Dennis Morrison)

Great Blue Heron, United States (Photo: Dave Collins)

Black-billed Cuckoo, Bayhead, North Uist, Outer Hebrides (Photo: Dean Eades)

Chaffinch, Cannock Chase, Staffordshire (Photo: Louie Horleston)

Icterine Warbler, Malta (Photo: Natalino Fenech)

Red-footed Falcon, Sutton Common, Suffolk (Photo: Nick Brown)