Common Swift by Helge Sorensen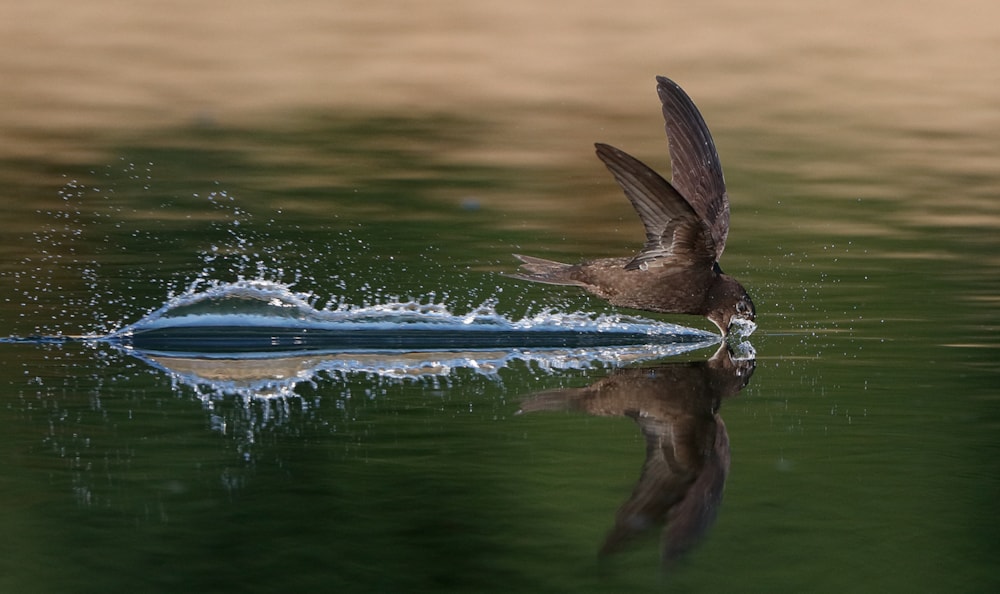 "Wow!" That was my thought when I first saw this stunning image of a drinking Common Swift by Helge Sorensen, and my admiration hasn't descreased since, no matter how many times I look at it.
Helge has been photographing these swifts for a couple of weeks now and one of his images took a Notable place last week. However, in my opinion, this one is even better.
The swift has been beautifully caught in a side-on pose with its bill open, a perfect water trail behind it, a reflection and a highlight in the eye just to complete the job. If you have ever tried to take this behavioural shot you will know how hard it is ... if you haven't, then give it a try and you'll soon realise!
Congratulations to Helge on his winning image, taken with a 500 mm lens and a 1.4x converter, shot at 1/5000 th second, f5.6 on ISO1250.
Other notable images

Blue-cheeked Bee-eater, Bulandet, Sogn og Fjordane (Jan Kåre Ness).

Two-barred Crossbill, Westray, Orkney (David Bailey).

Purple Emperor, Bentley Wood, Wiltshire (Chris Griffin).

Green Woodpecker, Bicester, Oxfordshire (Nick Truby).

Hooded Dotterel, Deepwater Point, Perth, Australia (Chris Young).

Grey Heron, Venus Pool NR, Shropshire (Mark Wilson).

Great Cormorant, Ham Wall RSPB, Somerset & Bristol (J G Snowball).

Southern Migrant Hawker, Priddy, Somerset & Bristol (Jeff Hazell).

Pectoral Sandpiper, Pegwell Bay, Kent (Steve Ashton).

Little Egret, Pennington Marshes, Hampshire (Joe).

Black Guillemot, Oban, Argyll (Chris Hawes).