Short-toed Snake Eagle by Steve Copsey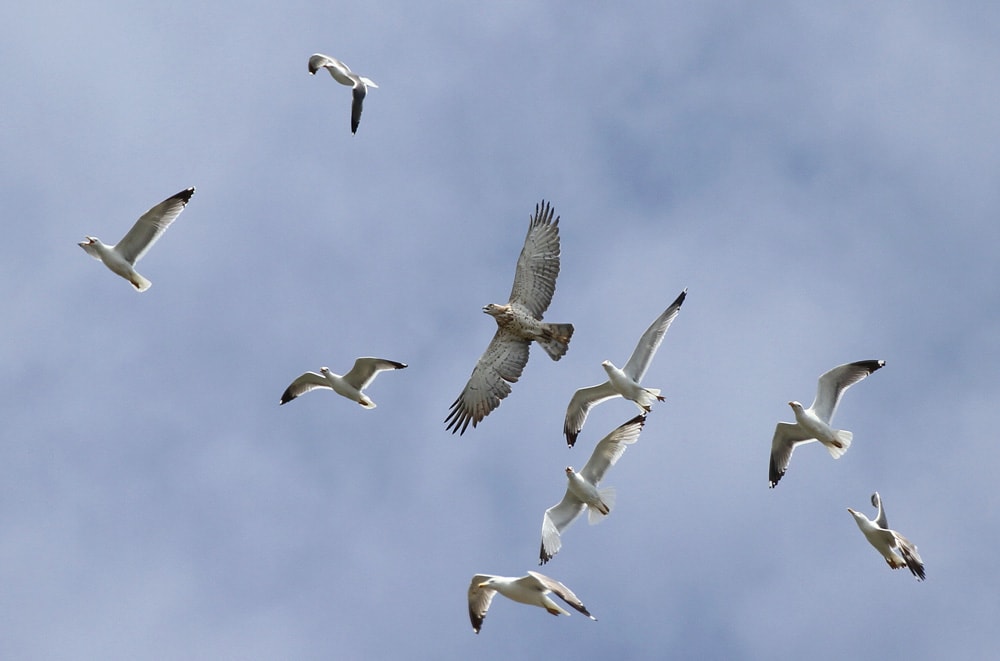 The perils of raptor migration are illustrated in this week's winning capture by Steve Copsey, which shows a Short-toed Snake Eagle running the gauntlet of angry local Yellow-legged Gulls as it arrives in Gibraltar, following an arduous sea crossing from Africa.
This is a nicely exposed image, retaining the detail in the plumage of all the birds despite being taken against a partly cloudy sky, while the sharpness of all nine is very good.
Congratulations to Steve on his winning shot taken at 360mm setting of a 100-400mm zoom lens, at 1/1000 th second at f6.3 on ISO160.
Other notable images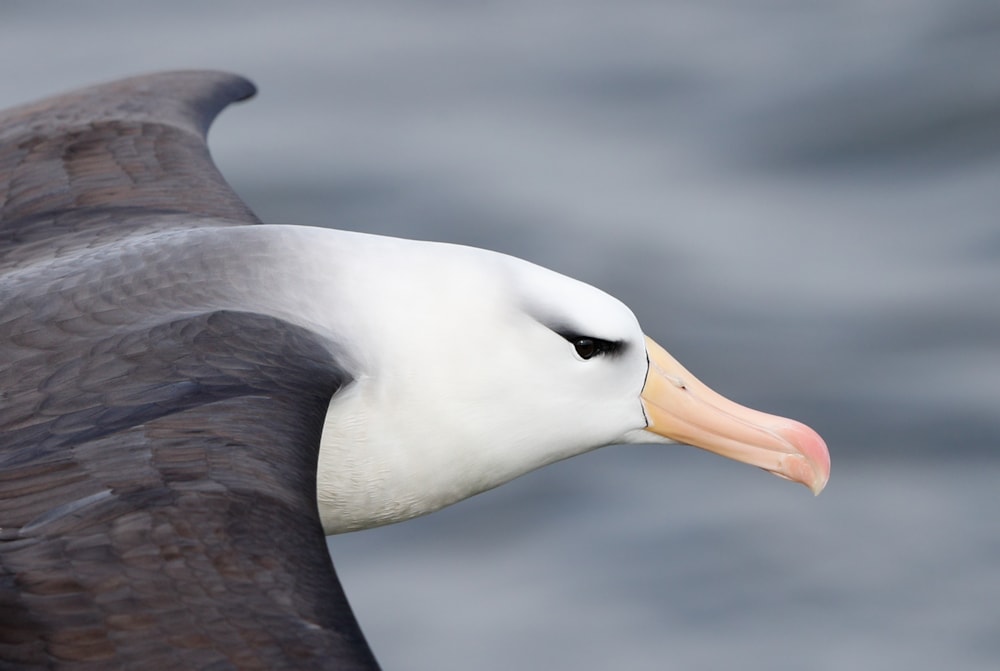 Black-browed Albatross, Sylt, Schleswig-Holstein (Helge Sorensen).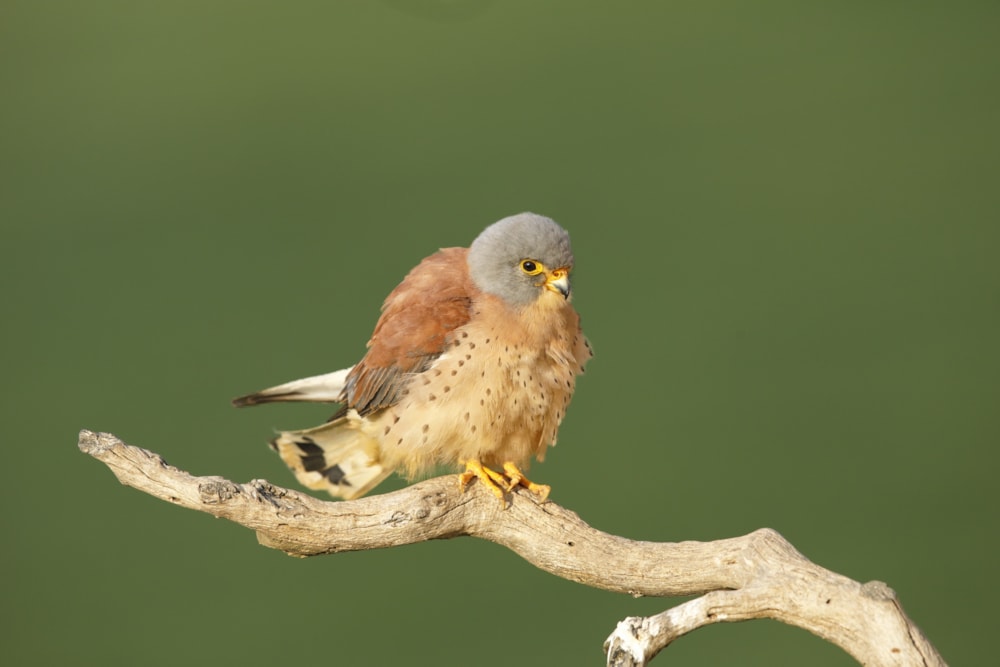 Lesser Kestrel, Montsonis, Spain (Colin Bradshaw).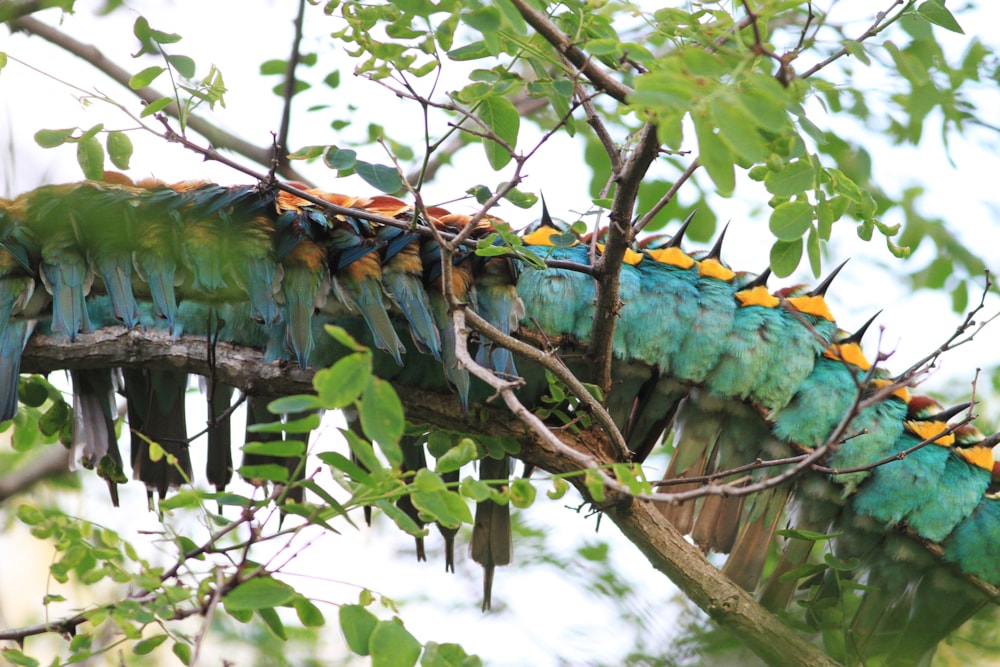 European Bee-eater, Isola Ventotene, Lazio (Brendan Doe).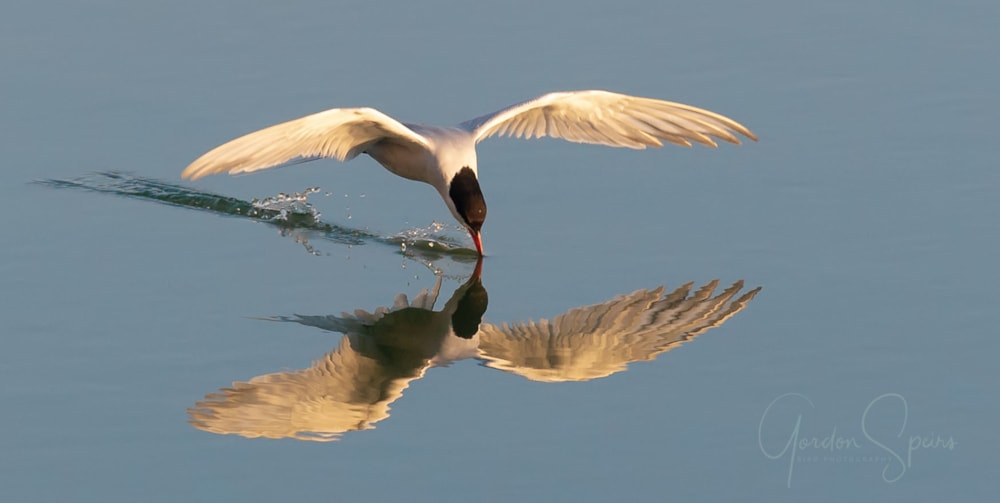 Common Tern, Preston, Lancashire (Gordon Speirs).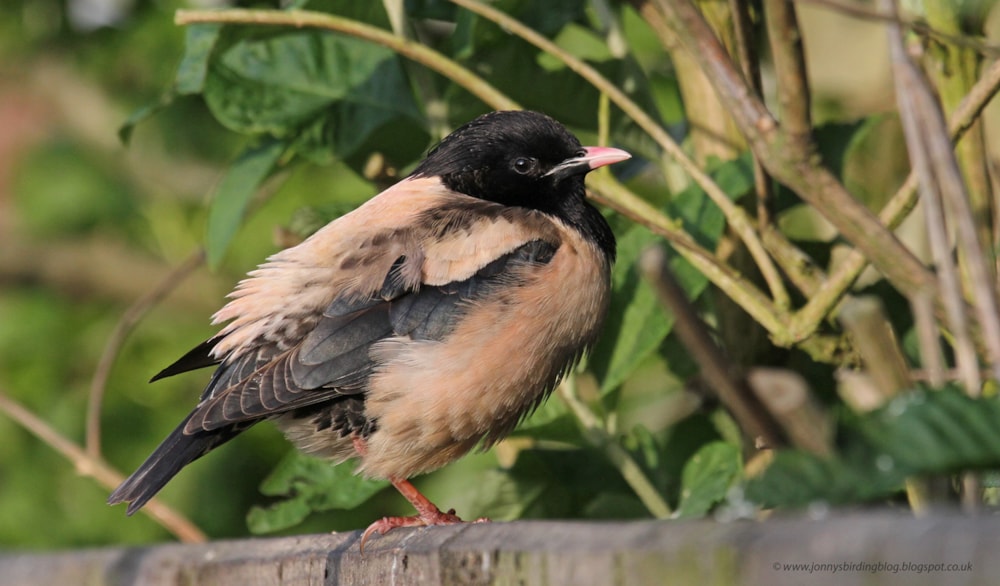 Rosy Starling, Ashington, Northumberland (Jonathan Farooqi).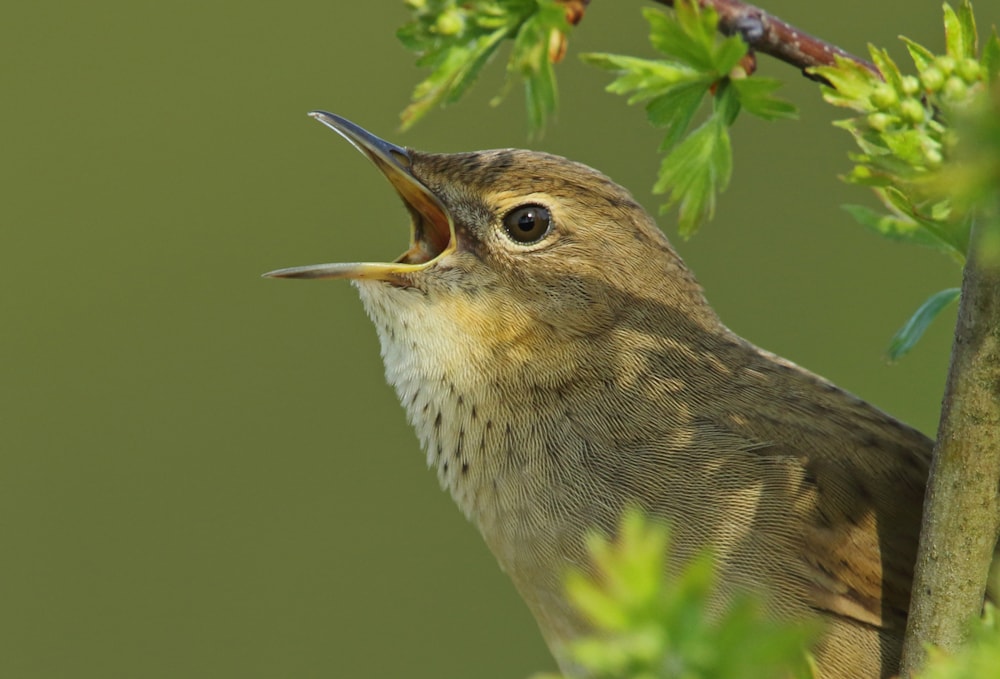 Grasshopper Warbler, Attenborough NR, Nottinghamshire (John Dickenson).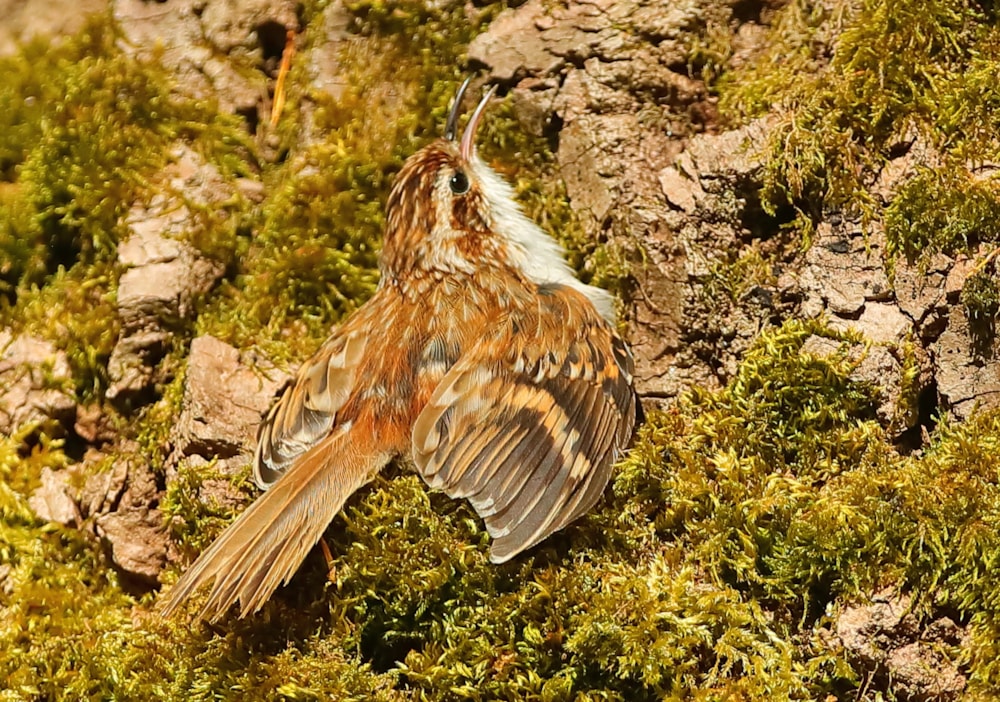 Eurasian Treecreeper, Langford Lakes, Wiltshire (Mike Trew).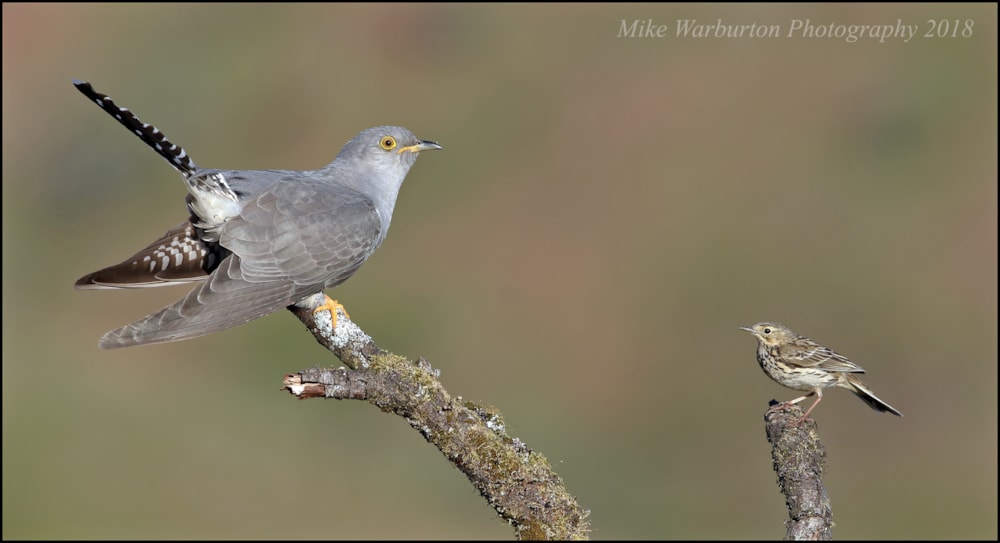 Common Cuckoo, Llangynidr, Powys (Mike Warburton).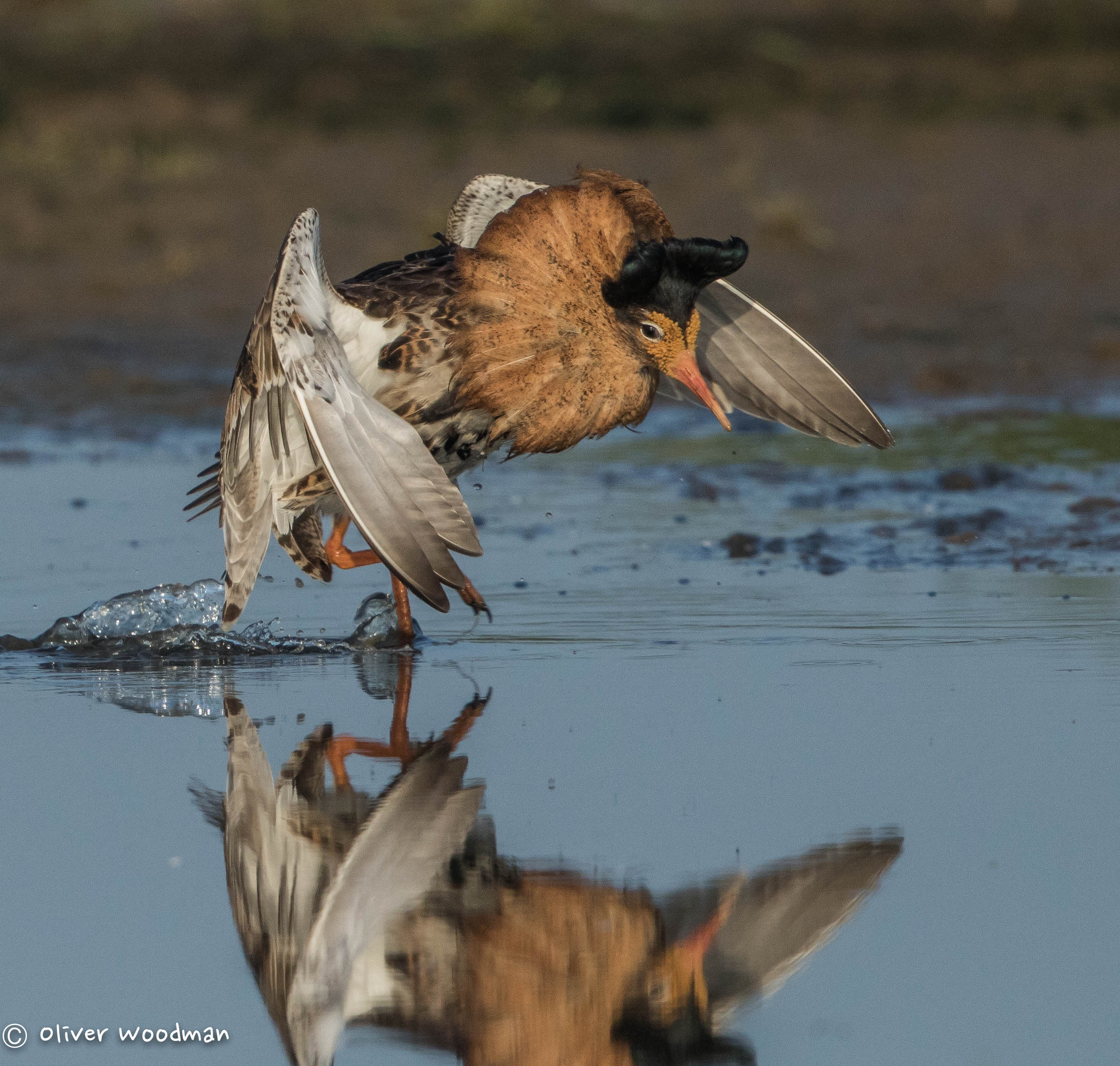 Ruff, Frampton Marsh RSPB, Lincolnshire (Oliver Woodman).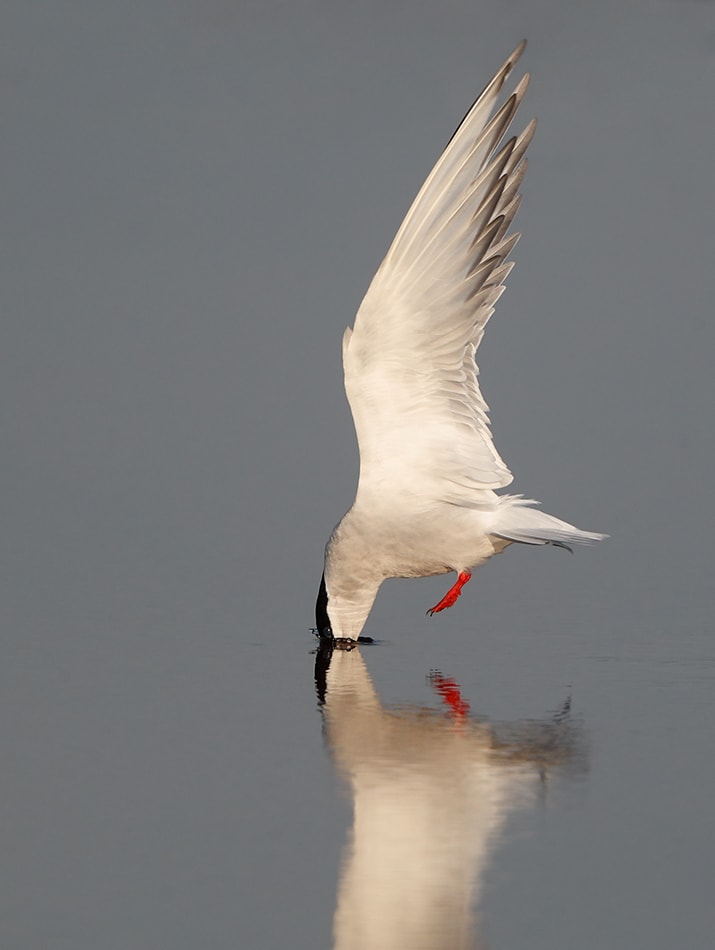 Arctic Tern, Fyn, Denmark (Helge Sorensen).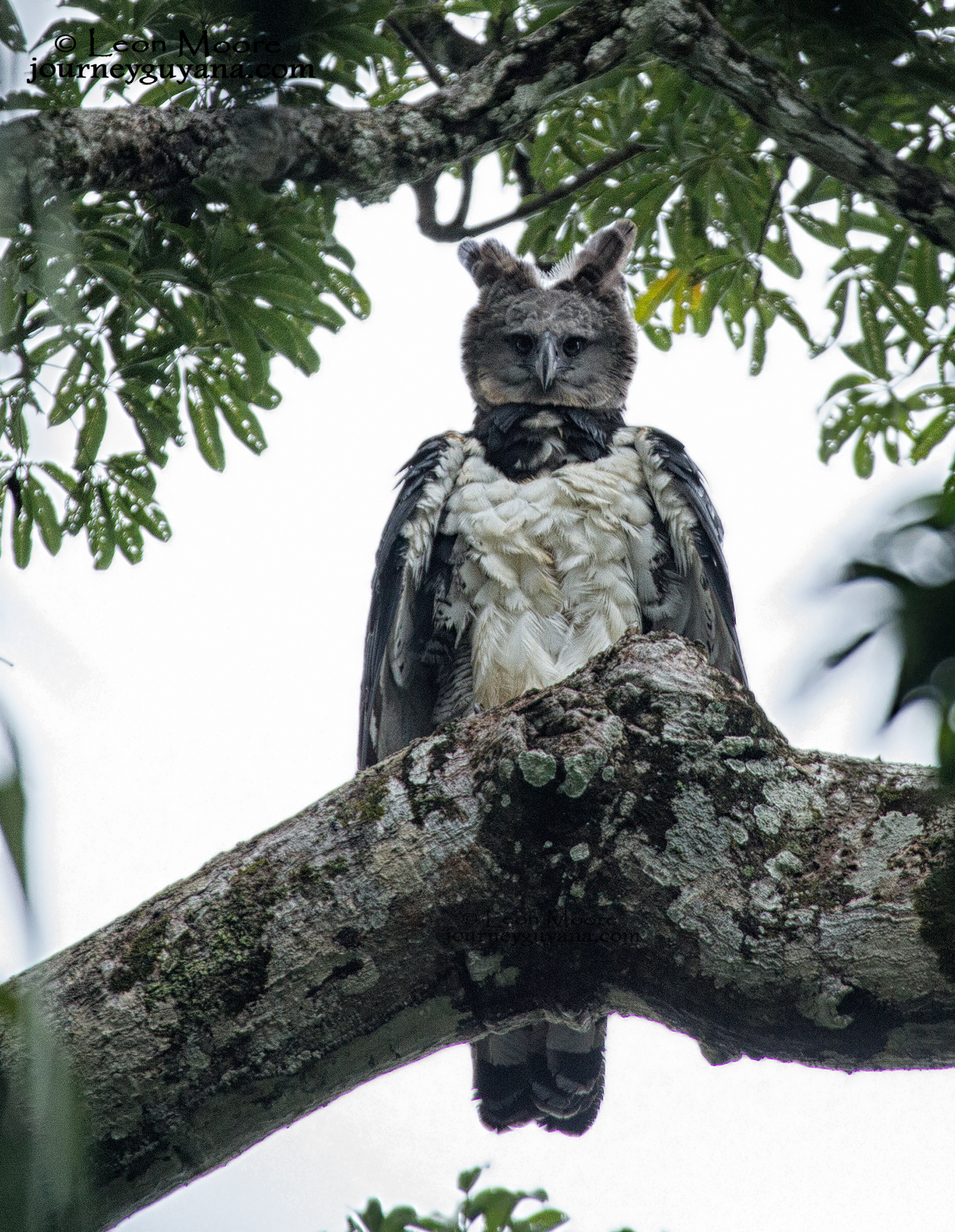 Harpy Eagle, Rewa Village, North Rupununi, Guyana (Leon Moore).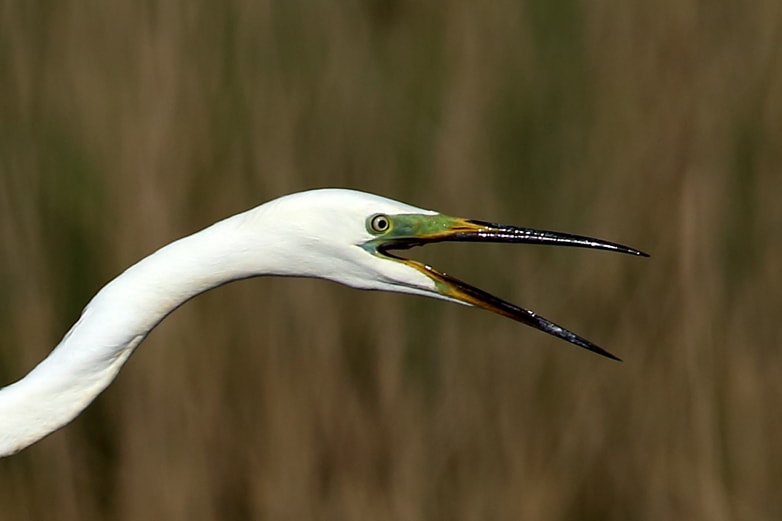 Great Egret, Ham Wall RSPB, Somerset & Bristol (Colin Harvey).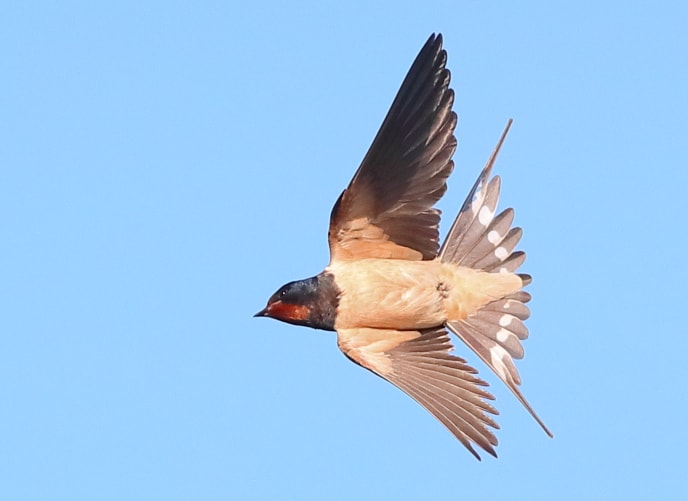 Swallow, Bratton, Wiltshire (Mike Trew).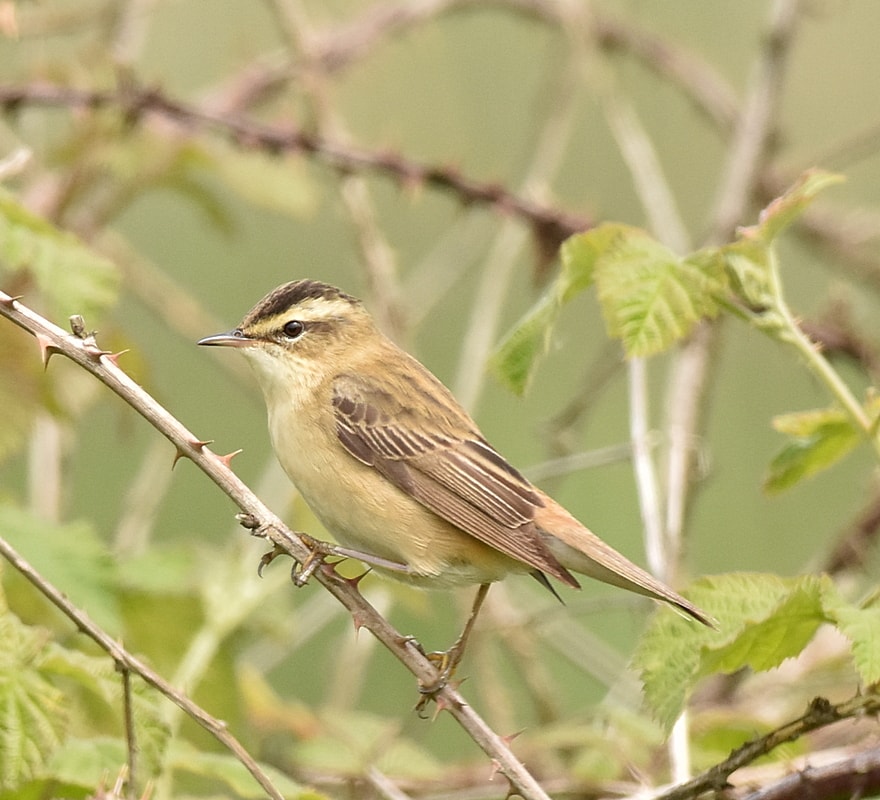 Sedge Warbler, Marazion, Cornwall (John Rowe).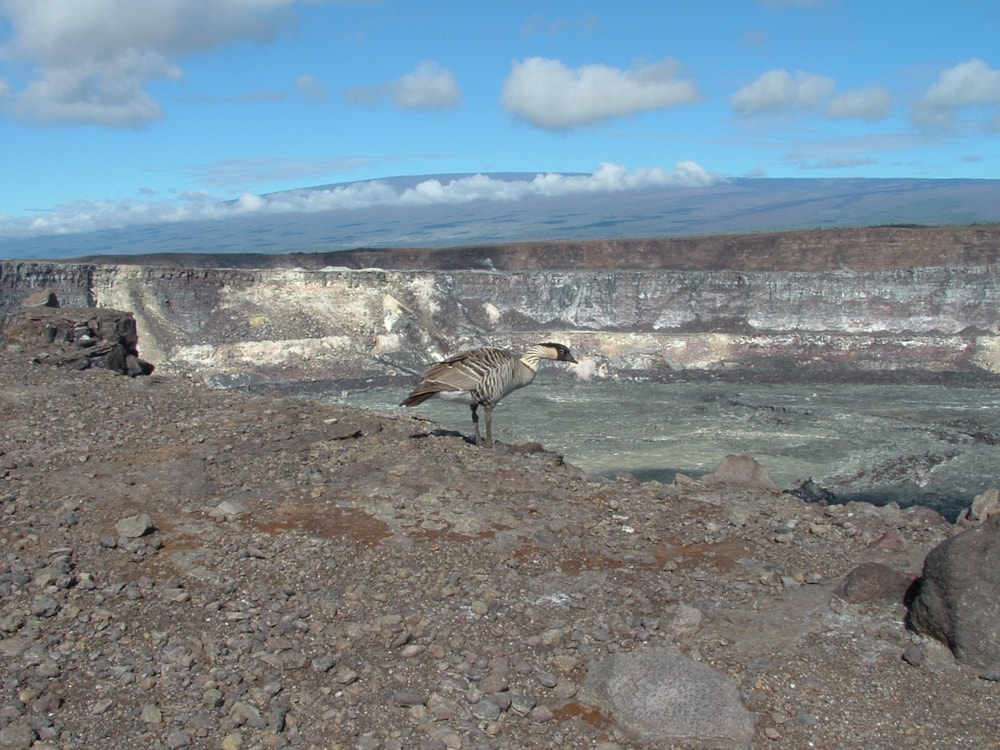 Nene, Hawaii, United States (Phil Edmonds).