Long-tailed Skuas by Dante Shepherd
The Northern Isles have been experiencing something of an influx of Long-tailed Skuas over the past week or two, with double figures of birds appearing in both Shetland and Orkney. In the latter, a small flock of immatures has been building up on North Ronaldsay, where photographer Dante Shepherd is currently based.
Dante has made the most of this novel opportunity and taken some fine photographs of these instructive birds in an array of poses, both on the ground and in flight. However, it was the image above that really caught our collective eye – to capture two Long-tailed Skuas together on land in Britain makes for a truly unusual and striking image. The poses of the birds are great – the beautifully pale headed, tiger-striped first-summer looking on at the older, more adult-like bird (which, if you look closely, still retains a limited amount of barring on the belly and lacks the long tail streamers of a fully mature skua).
Set among the heather, which creates a pleasing backdrop of purples and browns, this makes for a striking image all round. Congratulations to Dante.
Other notable images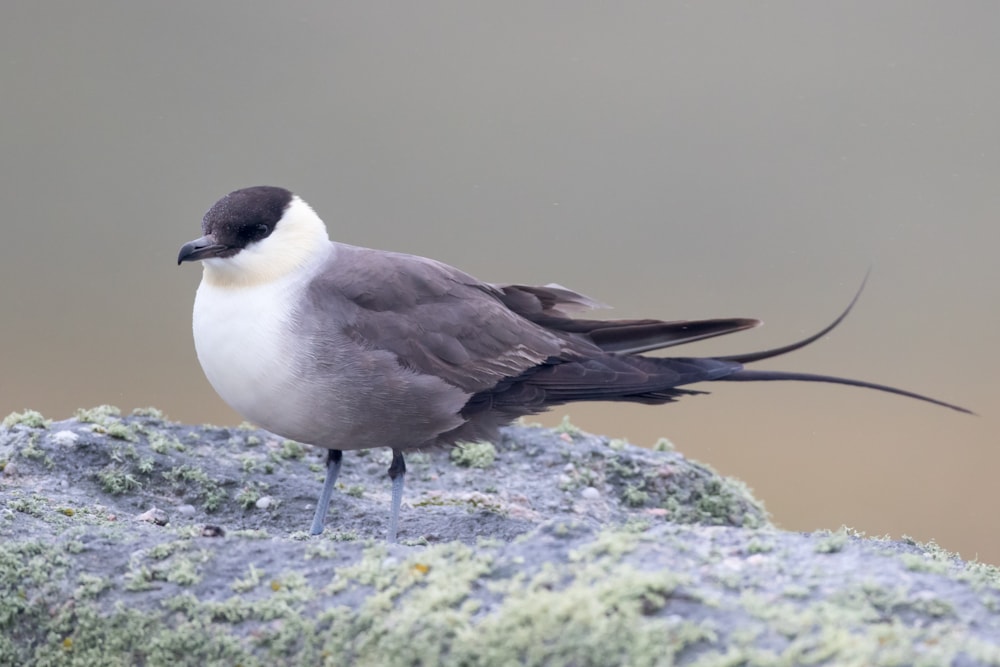 Long-tailed Skua, Boddam, Mainland, Shetland (Mick Kemp).

Yellow-legged Gull, Erith, London (Richard Bonser).

Bearded Vulture, Howden Moors, South Yorkshire (Ian Bollen).

Razorbill, Bempton Cliffs RSPB, East Yorkshire (Tony Davison).

Puffin, Bempton Cliffs RSPB, East Yorkshire (Jonathan Bull).

Crossbill, North Ronaldsay, Orkney (George Gay).

Water Rail, Seaton, Devon (Alick Simmons).

Eurasian Spoonbill, Thornham, Norfolk (Sean Gray).

Northern Wheatear, Pennington Marshes, Hampshire (Matthew Barfield).

Caspian Tern, Frampton Marsh RSPB, Lincolnshire (Mark Rayment).

Roseate Tern, Sandy Point, Hampshire (Andy Johnson).

Plain Golden Y, Skelton, North Yorkshire (Damian Money).