Surf Scoter by Dan Gornall
Surf Scoter is without doubt one of the world's most beautiful species of wildfowl. A native of North America, it is a regular vagrant to British coastlines among flocks of more ubiquitous Common and Velvet Scoter, although is typically a distant 'blob', far out on a choppy sea. When this week's winner – a gorgeous adult drake – appeared in the harbour on Fair Isle, Shetland, on 11th, it is fair to say the island's wardens, including this week's winner Dan Gornall, made the most of the opportunity. Riding the crest of a wave has ensured that the subject is well framed, giving a nice unfocused background to the bird.
Contrasting blacks and whites on the scoter can be hard to capture, meaning soft light is often best for this tricky subject. The overcast weather typical of the Northern Isles has been used to great effect here, ensuring the whites of the head are not burnt out. Meanwhile, the neutral blue tones of the water enhance the colours of this pristine adult drake, with its cartoon-like bill and not a feather out of place.
Congratulations to Dan on a fine encounter and series of photographs of this desirable British scarcity.
Other notable images

Purple Sandpiper, Landguard NR, Suffolk (Neil Loverock).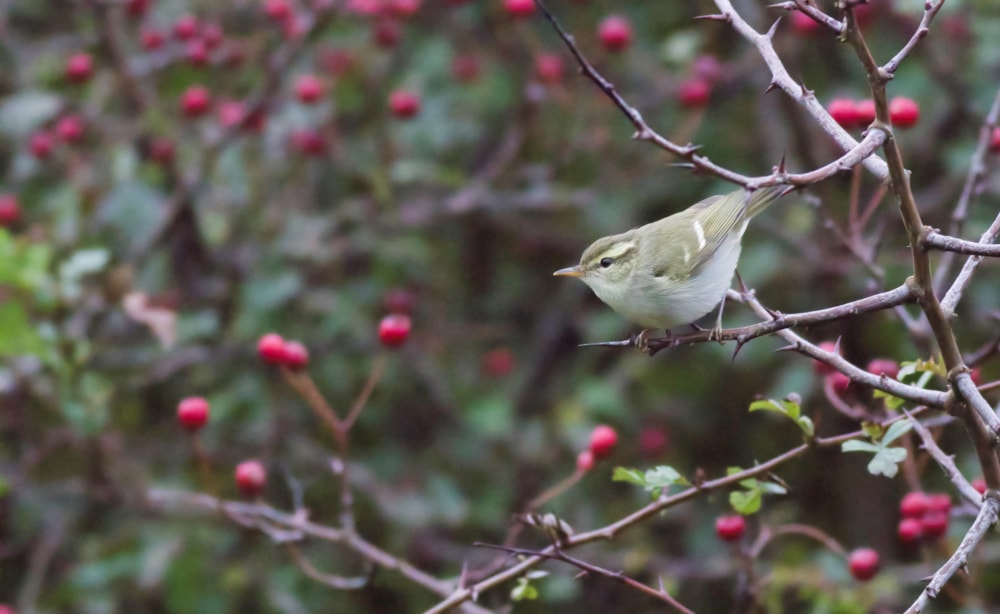 Two-barred Warbler, Spurn YWT, East Yorkshire (Bethan Clyne).

Greenshank, Normandy Marsh, Hampshire (Jon Mercer).

Bearded Tit, Alkborough Flats, Lincolnshire (Sonia Johnson).

Ring-billed Gull, Blackrock, Louth (Fergal Stanley).

Spotted Sandpiper, St Mary's, Isles of Scilly (Marc Read).

Buff-bellied Pipit, Fair Isle, Shetland (Alex Penn).

Ruddy Turnstone, Bridlington, East Yorkshire (Joe Seymour).