Arctic Tern by Natalino Fenech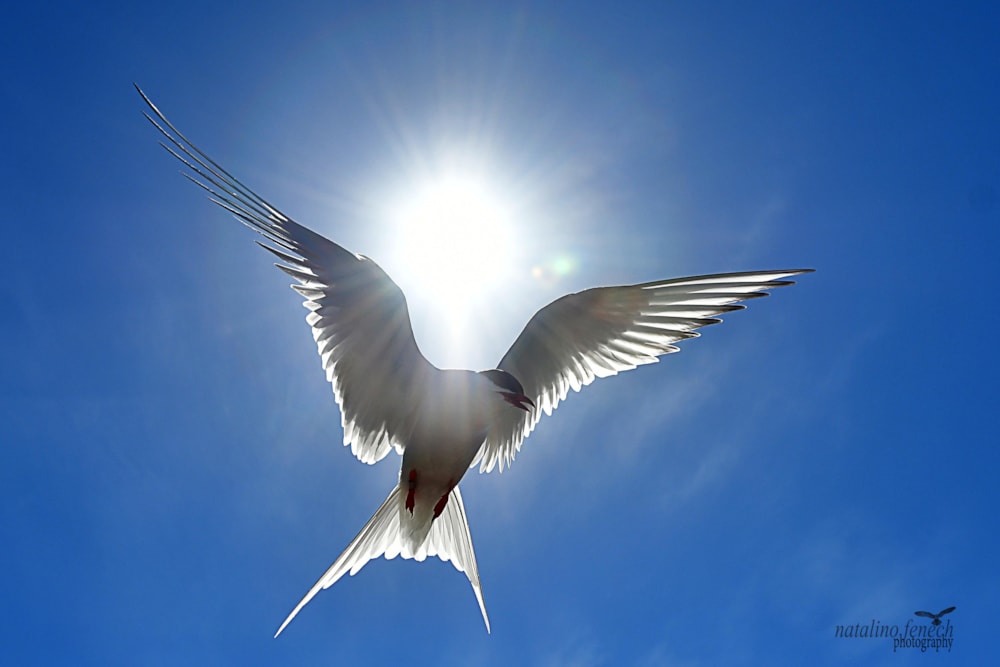 This week's winning image of an Arctic Tern by Natalino Fenech is a very difficult one to take successfully. When shooting straight into the sun, it's very easy to under-expose and end up with a 'black' tern instead of an Arctic (this being something I've managed quite a few times!).
However, the photographer has exposed this beautifully, retaining detail in the bird's plumage with the light shining through the feathers, giving a translucence to the wings and tail. It's a classic Farne Islands Arctic Tern pose, swooping down as visitors walk along the footpaths, but captured slightly differently to the 'normal'.
Congratulations to Natalino on his winning image, taken at the 26 mm setting of a zoom lens at 1/6400 th second, f7.1 on ISO250.
Other notable images

Common Swift, Rudersdal, Denmark (Helge Sorensen).

Azure-winged Magpie, El Barraco, Spain (Marc FASOL).

Goldfinch, Carnon Downs, Cornwall (Martin Webb).

Bullock's Oriole, Frank Bonelli Regional Park, San Dimas, California, United States (Alexander Viduetsky).
Content continues after advertisements

Greater Sand Plover, Easington, East Yorkshire (Robert Dowley).

Northern Gannet, Bass Rock, Lothian (Harry Bell).

Little Owl, Norton Disney, Lincolnshire (Oliver Woodman).

Red Kite, Laurieston, Dumfries & Galloway (Natalino Fenech).

Black-winged Stilt, Oare Marshes NR, Kent (Steve Ashton).

Silver-washed Fritillary, Bucknell Wood, Northamptonshire (David James).

Scarce Chaser, Vienne, Isère (Nick Ransdale).

Audouin's Gull, Sheffield, South Yorkshire (Andy Deighton).

Red Kite, Exton, Leicestershire and Rutland (Mary Wilde).

Common Kestrel, Newquay, Cornwall (John Rowe).