With Patchwork Challenge 2013 almost at an end, the time has come for us to reflect on what has ultimately been a successful and very enjoyable first year! National patch birding competitions are a bit like pancakes though — the first one is never the finished article, so we've made a few minor changes and refinements to how things will happen in 2014. We don't want to change a lot, but there are one or two details that need outlining.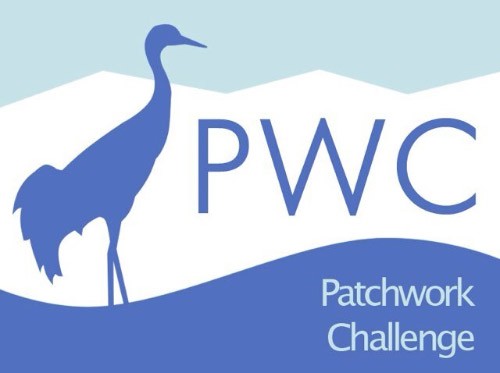 The system of using comparative scores is central to PWC, and that's not going to change. There were issues with some of the comparative scores supplied for the 2013 competition, though, with many not being representative. For the most part this was due to increases in effort as a result of taking part in the competition (which was certainly the case for a couple of us here at PWC HQ!). We have therefore decided that your comparative score must be the score you posted for 2013 — and regrettably, if you don't have a score for 2013 you won't be able to play against a comparative score in the coming year. We realise that this might disappoint a few people but we see the comparative scores as the main thrust of the competition, and are keen to keep that as fair as possible.
After much debate, we've also decided to keep things as they are with regard to points for rare subspecies — with the minor tweak that we will consider subspecies listed by RIACT on a case-by-case basis. In 2014 you will be able to score points for subspecies directly onto the scoring spreadsheet with the exception of Siberian Chiffchaff and non-flavissima Yellow Wagtails. For these two, you can just add the bonus points to your overall total before posting them onto our monthly scoring forms.
Certainly it's important to us that the focus of the whole project remains that folk get out and about and enjoy birding their patches, and discovering what variety awaits them on their doorsteps. (This seems like an excellent opportunity to mention another way of doing this too — Foot It — encouraging you to explore on foot from your front door.) We had lots of positive feedback through 2013 in this respect, with patchers talking of increased motivation to get out and about, and others reporting, for example, reduced petrol bills.
Content continues after advertisements
To sign up, please visit our blog and fill in the form on the right-hand side of the page. You can also place your patch on our map of patches (instructions here) although this is not obligatory. Then, when the end of January comes, we will ask you to post scores on our blog exactly as you did in 2013, but we will ask for a little extra detail this time too. Here, we will ask for your comparative scores (see the new 'rules' above) and also an email address, if you'd like to supply one. We are able to contact many competitors via Facebook or Twitter, but we understand that some of you aren't slaves to social media like we are (!), and we'd like to be able to get in touch with everyone.
As well as the lure of the patch and the prospect of the big rares, there are other reasons to take part. We are delighted to announce that with the generous support of Bresser and Forest Optic we will again be able to offer the prize of a pair of Bresser Montana 8.5 x 45 binoculars for the best find — and also, we will be receiving £1 for every species seen in 2014 to donate to the worthy birdy charity of our choice. You'll be able to keep up with how many species have been seen by keeping an eye on BUBO listing. And, if that wasn't enough, plenty of BirdGuides news and webzine subscriptions will be on offer again too.
You can also get that warm glow inside by putting your sightings onto BirdTrack — in fact, we insist that you do! There may be further developments here as well — watch this space.
On top of the usual league table and minileagues, we're also delighted to announce that we will be producing separate minileagues for Next Generation Birders. The PWC ethic of getting out there and finding your own birds is one right at the heart of the NGB movement, and I get the feeling that this will be one very keenly contested league.
Of course, you'll be able to keep up with everything that's going on here on BirdGuides with our monthly updates, as well as enjoying more detailed diaries from a few patches around the country. Here's hoping that the patchers who have taken these diaries on find plenty to discuss!
As I said at the top, we think that PWC 2013 has gone rather well. This is down to you, so a massive thank you goes to everyone who has supplied us with content for the blog, joined in the discussions on Twitter and Facebook, emailed us with feedback, and most of all, taken part in 2013. We hope you got as much out of taking part and your patch birding year as we did. And of course, the very best of luck to all those who signed up to take part in 2014.