Sometimes you just get a feeling about a place, and that's exactly how my Woolston patching started … Woolston Eyes is, in my (biased) opinion, one of the best birding locations in Cheshire. To date, 243 species have been recorded here – not bad for inland Cheshire!
The site is a large and privately owned reserve, nestled between the River Mersey and the Manchester Ship Canal on the eastern outskirts of Warrington. Woolston is made up of four large dredging beds, which are managed by the Woolston Eyes Conservation Group (WECG) in agreement with Peel Holdings, together with a partnership with the RSPB. WECG issues permits and an access key for a small annual fee, details of which can be found at www.woolstoneyes.com. Via vehicle, access is along Thelwall Lane, Latchford, but pedestrians can walk on from Weir Lane, Woolston.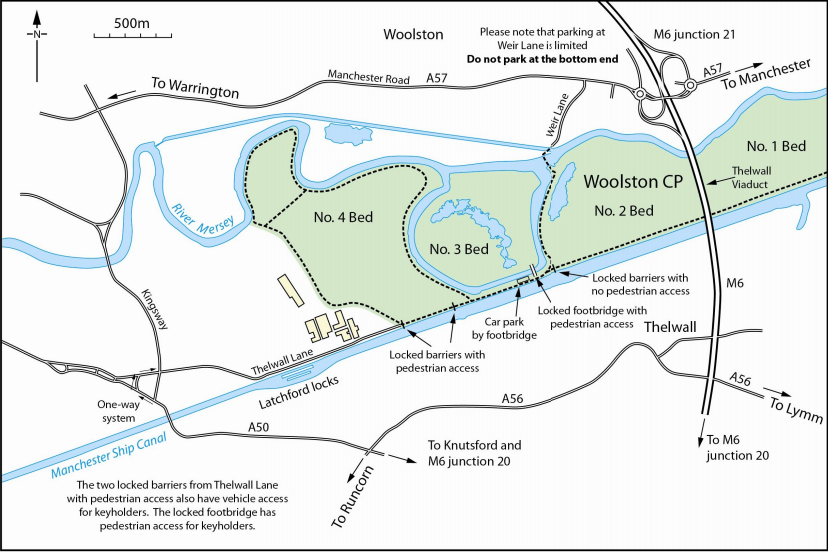 A map of Woolston Eyes showing the four beds (Richard Hartley).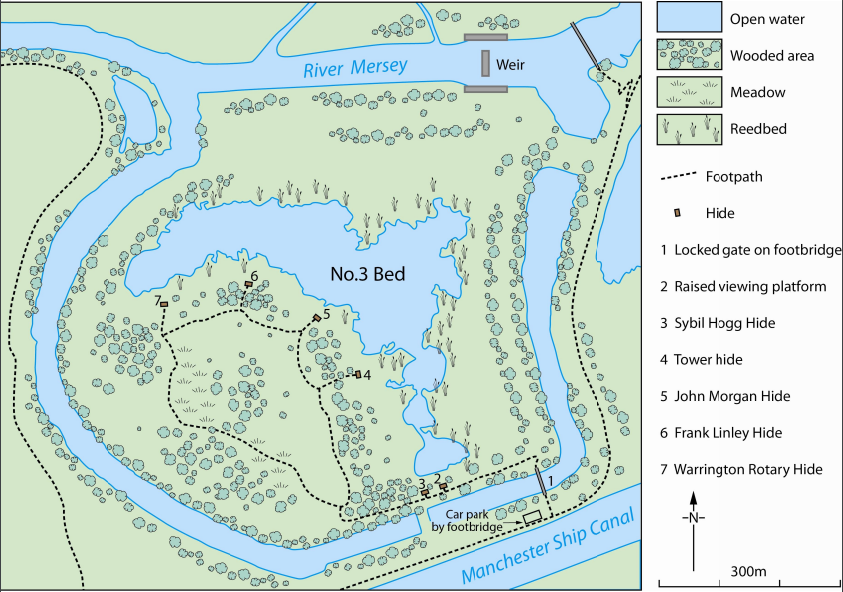 A map of No 3 Bed (Richard Hartley).
Only the two westernmost beds – No 3 and No 4 – are accessible to permit holders. This is because parts of the site, namely No 1 and No 2 beds, are still in use to accommodate dredging from the Manchester Ship Canal. Willow scrub intersperses large areas of tall herbage, but it is the two wetlands that draw in most birders. A 15-minute walk through the centre of No 4 will take you to small wetland, the loop of No 4. There is a small, elevated hide that overlooks the area of open water and reed which can be accessed by a reserve key.
Of the four beds, it is No 3 that gets most of the action. A small car park is located by the entrance footbridge. A circular path takes visitors to six elevated hides. Of these, the John Morgan Hide is the central hub, positioned with a prime view over the main lagoon. There are also toilet facilities onsite. As No 3 Bed is where most of the action happens, let's take a look at what you can expect to see there.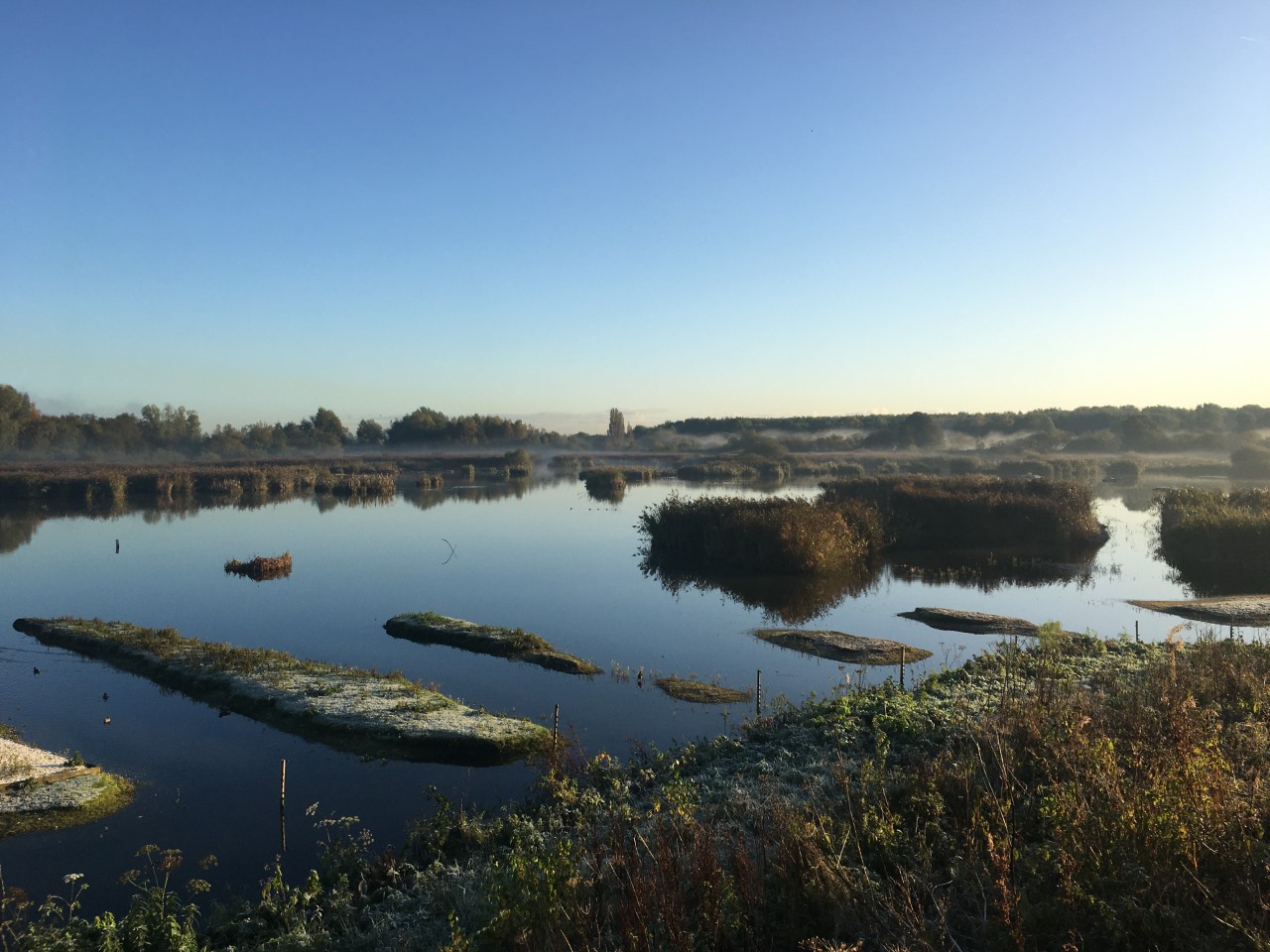 A typical view from the John Morgan Hide on a winter's morning (Daniel Owen).
Winter
For me, winter can be as exciting as any other time of year, with plenty of wildfowl to sift through – namely ducks. Typically Eurasian Teal make up the bulk, with some Mallard, Northern Shoveler and Gadwall, as well as diving duck flocks – largely Tufted Duck with lesser counts of Common Pochard and Common Goldeneye. Skeins of Pink-footed Geese continue to pass overhead, uttering their uplifting wink-wink as they go.
For dabbling ducks, No 3 Bed is the place to be, and they're certainly worth a scan through. Green-winged Teal has occurred a handful of times, the latest being a drake which spent several weeks trying to impress its female Eurasian counterparts in 2016. Eurasian Wigeon and Northern Pintail both also occur, but with much less regularity and in smaller numbers, with the former being the more common of the two. Diving ducks show themselves best on Woolston Weir basin, and this is where to check for Ring-necked Duck, Greater Scaup and Red-breasted Merganser. In years when the water level is lower, Northern Lapwing and Black-tailed Godwit flocks can form.
Common Snipe may be found around the muddier edges, as well as the occasional Jack Snipe. The latter is unpredictable and occurs in lesser numbers than in the past, although with patience you might be rewarded! Raptors can come into their own during the colder months: Western Marsh Harriers are becoming a more regular feature of the Woolston skyline, while the odd Hen Harrier may pass through and at the time of writing a ringtail has regularly been seen in the area. Tawny Owl can prove vocal, and the occasional lucky visitor can be treated to views of Barn Owl.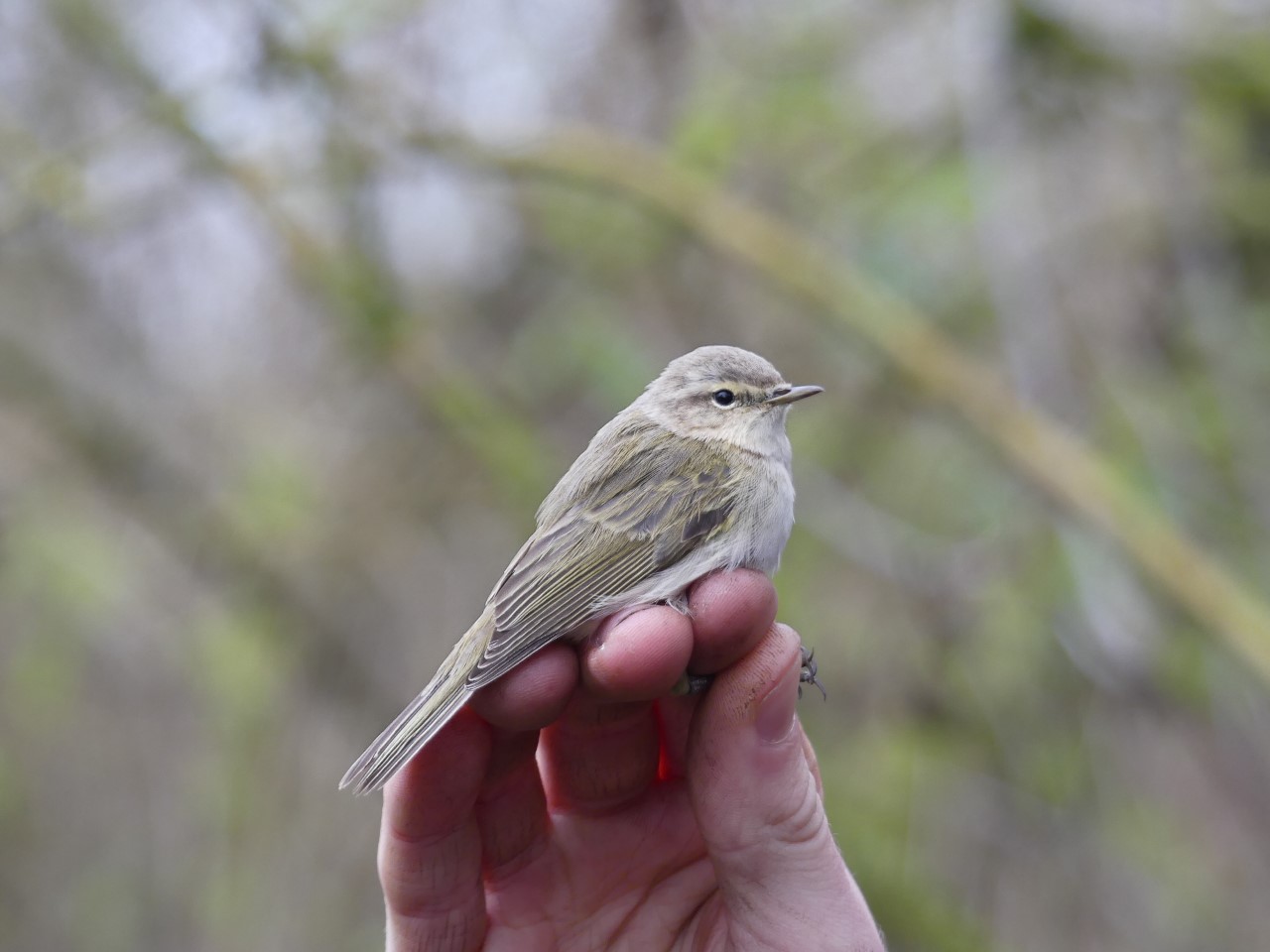 A Siberian Chiffchaff trapped and ringed on No 3 Bed. Woolston is a bit of a hot-spot for this subspecies and now boasts a handful of records (Daniel Gornall).
All the rank weed banks of the reserve can only lead to one thing: impressive finch flocks. They form around the bed, with visitors often commenting on the many European Greenfinch – sometimes numbering into the hundreds! European Goldfinch, Eurasian Siskin and Lesser Redpoll flit their way around the Alders, sometimes joined by Mealy Redpoll, and the reserve's only European Serin record was a January bird. Common Linnet and Reed Buntings favour the sacrificial crop on No 3.
Spring
Like many, I find spring visits to my patch addictive. The constant turnover of birds provides enough motivation to keep plugging away and persistence often pays off. I opted to pay a lot of attention to No 4 bed in 2019, an under-watched portion of the reserve but definitely one with potential. Although the best spring records didn't come from there this year, Great Egret, Garganey, Eurasian Hobby and good warbler totals were had.
The arrival of the Black-necked Grebes – Woolston's shining star – seemingly coincides with the first returning Sand Martins, and it is tempting to suggest they come from similar climes. It is, however, unknown where our celebrities choose to spend the colder months. I can't think of many better Cheshire sites for watching (and listening) to warblers. Eurasian Blackcap, Common Chiffchaff, Willow Warbler and Common Whitethroat occur in the highest numbers, with lesser counts of Eurasian Reed Warbler, Sedge Warbler, Common Grasshopper Warbler, Lesser Whitethroat and Garden Warbler.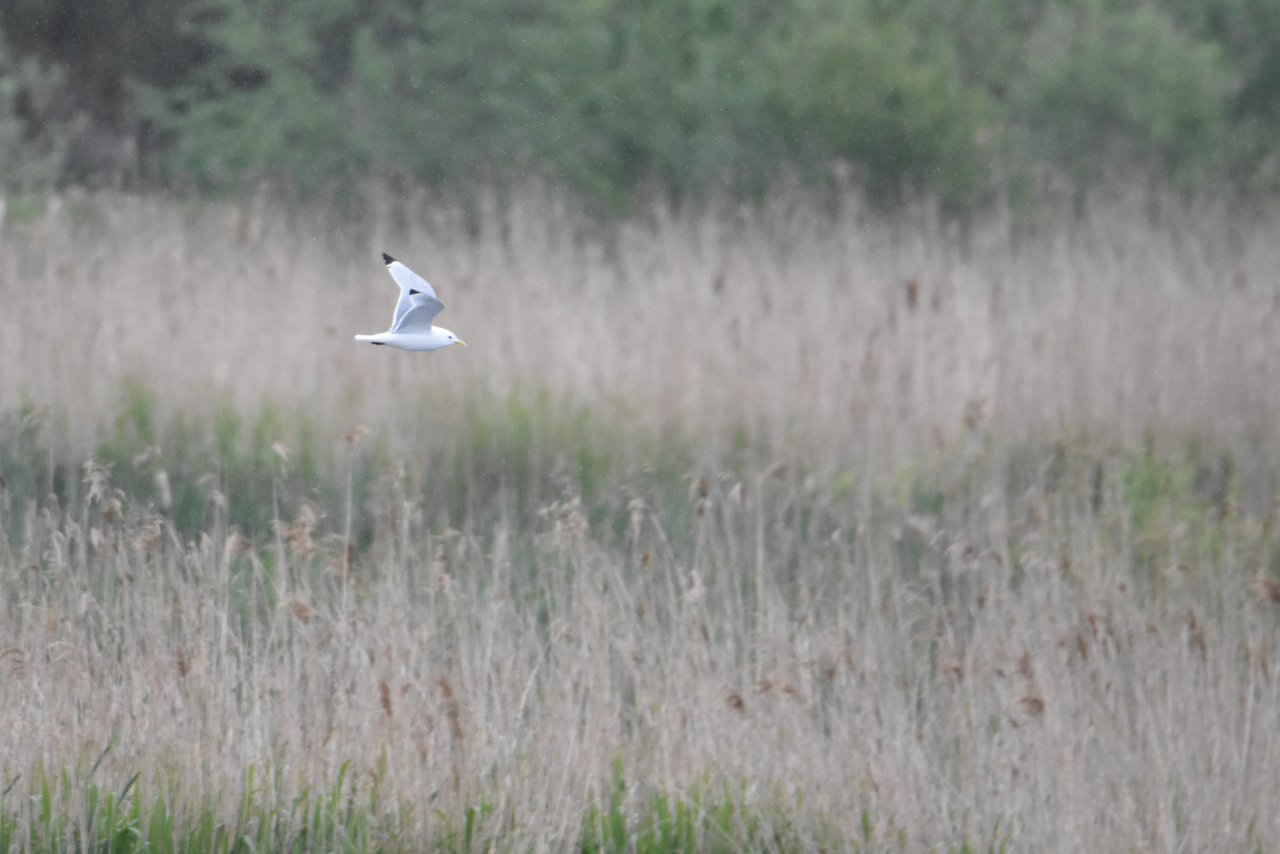 A passing Kittiwake is always a notable spring sight at Woolston (Daniel Owen).
Cetti's Warbler provides a welcome and consistent background noise. Hirundine passage can be headline news some days, with hundreds of Sand Martin, Barn Swallow and Common House Martin being recorded some mornings and surely it's only a matter of time before Woolston's first Red-rumped Swallow glides past my eyeline … a few weeks later and Common Swifts are moving through. Common Cuckoo had been lost as a reserve breeding species, until a juvenile was found this spring – a welcome relief.
Little Gull passes through the site with some regularity. Black Tern is always on the cards in south-easterlies and showers and, this year in particular, Kittiwake as well, with a brilliant four records. Now, ordinarily, a Kittiwake is a Kittiwake, but an inland Kittiwake is something to be respected!
Other tern species pass by – mostly Common, but Arctic Tern is annual, while Sandwich, Little, White-winged and Whiskered Terns all sit proudly on the list. Wader passage is limited, but occurs nonetheless. Whimbrel typically flies straight through, only rarely taking a rest on the scrape (there are a few small islands in front of the John Morgan Hide). In fact, this is true of most spring Woolston wader encounters.
Content continues after advertisements
In April, the reserve's first Bar-tailed Godwit for eight years dropped onto No 3 Bed for all of six minutes. Ruddy Turnstone, Sanderling, Wood Sandpiper and Ringed Plover have all occurred in recent years. Northern Lapwings attempt (sometimes successfully) to nest on the aforementioned scrape, and Eurasian Oystercatchers tease us annually with scrape building and copulation.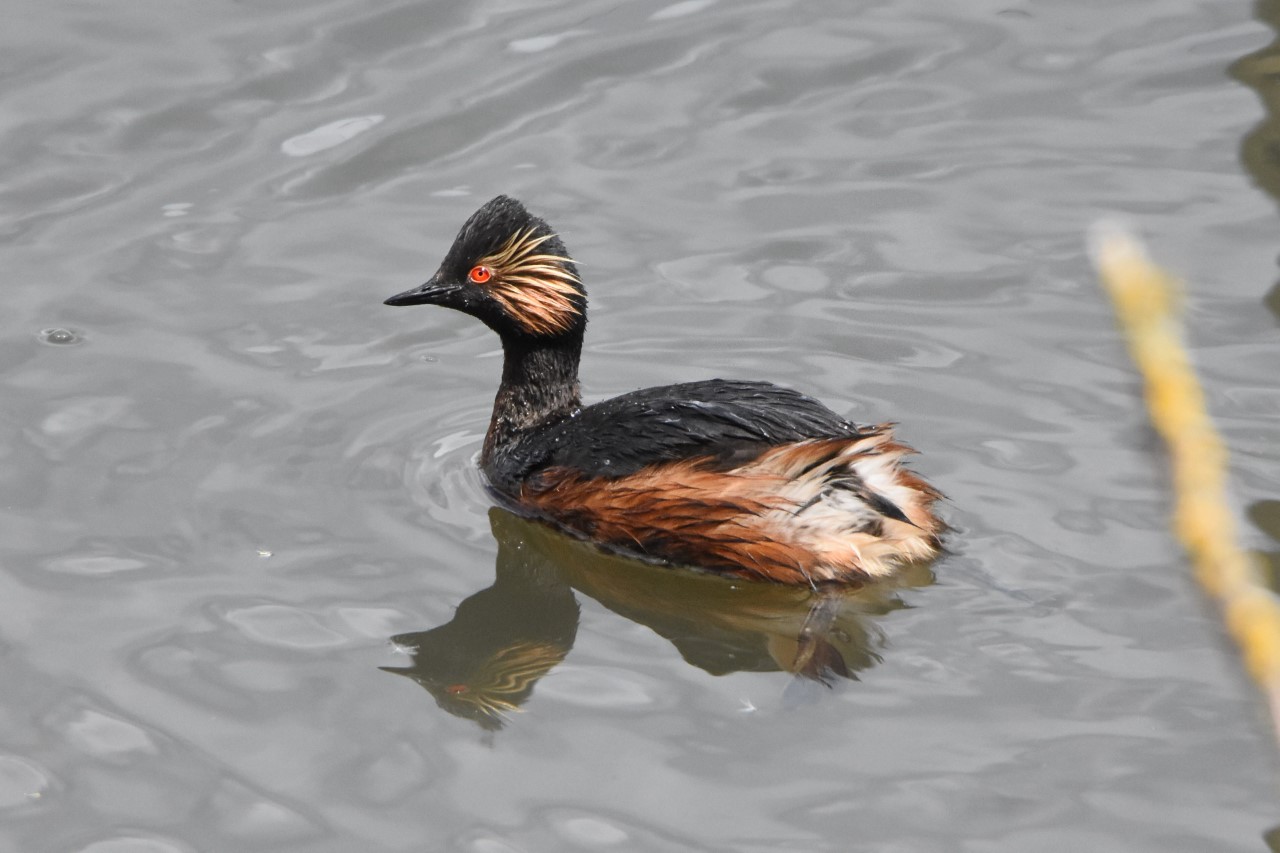 Black-necked Grebe is an iconic species of Woolston Eyes (Daniel Owen).
Mediterranean Gulls dip in and out of the Black-headed Gull colony, again a species that shows some attempts to nest. Maybe one day. Willow Tit make its home in the wet willow scrub in decent numbers and can make regular visits to the John Morgan Hide feeders, although anywhere on No 3 Bed is as good a place as any – especially if you know the call.
March and early April is the best time to catch up with Brambling on the reserve. Triple figures of this finch have been recorded, typically under the feeders by the John Morgan Hide but also around North Meadow (and hopefully the new feeding station at Sybil Hogg Hide). Black-headed males aren't uncommon and their wistful wheeze echoes from the centre copse.
Summer
Bird migration slows down during the summer months, but the breeding season is well underway. The famous Black-necked Grebes average double-figure counts of pairs and young. This year 12 pairs raised 10 chicks, amounting to a decent chunk of the national population. I find they show best when they have offspring, probably because they're pushed around the bed in the hunt of food. Be quick, though, as the adults are usually all gone by mid-July and the youngsters are not far behind in mid-August.
Breeding wildfowl at Woolston is something of a spectacle of its own. Common Pochard, Tufted Duck and Gadwall all nest in a higher concentration than any other place I have been to. So much so that this year a crèche of 17 pochard ducklings formed on the scrape, and one morning an estimated 70 Tufted ducklings decorated the water.
Undoubtedly for me, this year's highlight was proving the breeding of Garganey – the first reserve record and the first proven Cheshire occurrence in more than 40 years! This secretive duck had been suggested as a nesting species in previous years, but this year they finally gave themselves up when a female escorted a minimum of four small ducklings across a far channel. I then had the privilege of watching them a couple more times before they ultimately disappeared.

This downy Garganey pitched up on the scrape over the summer, giving a great opportunity for visitors to catch up with this species, many for the first time (Daniel Owen).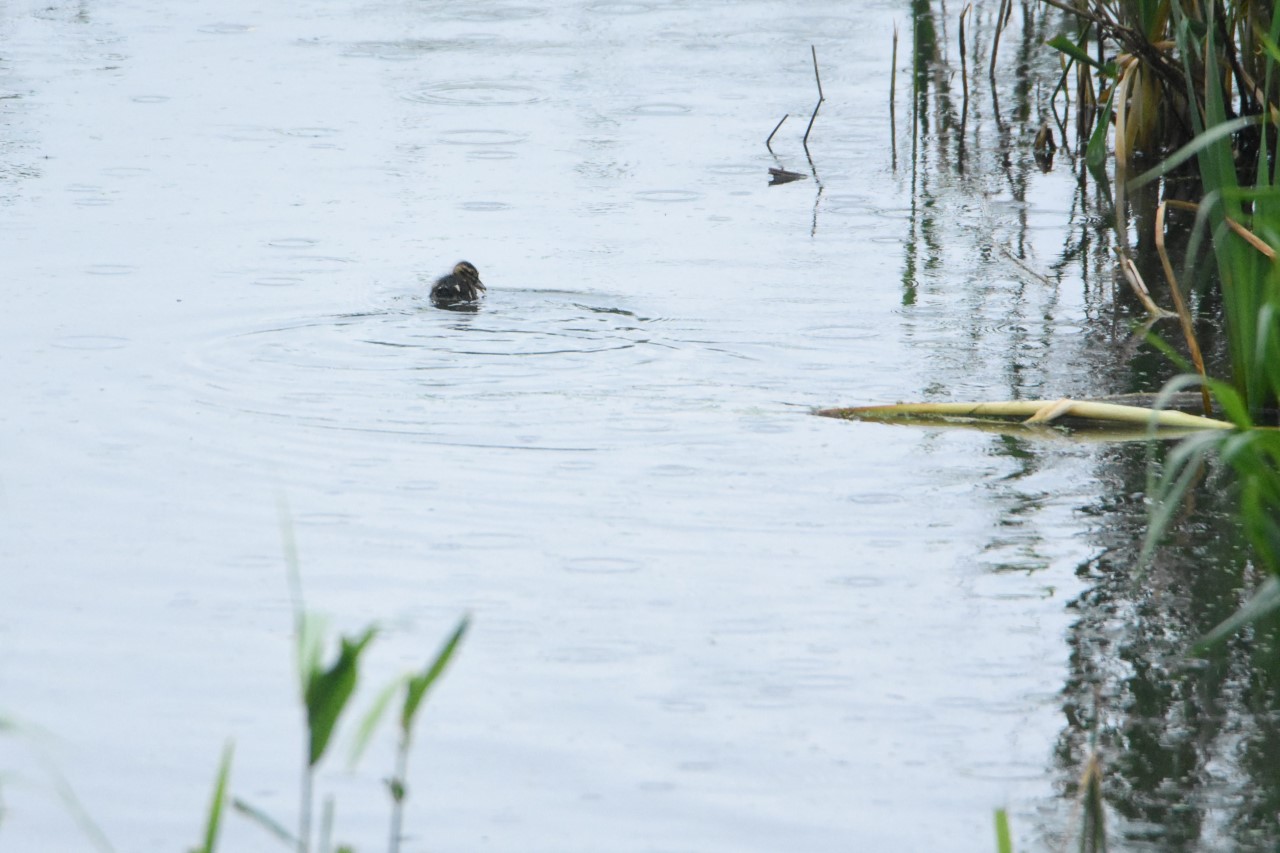 Not a common sight, a Garganey duckling gives itself up in an open channel (Daniel Owen).
However, this isn't a horror story and there is a happy ending, when a now-larger, downy female made the scrape her home for a month. She clearly hadn't read the querquedula handbook and gave what can only be described as outrageous views for this species during the four weeks, allowing many visitors a chance to catch up with this red-carpet event.
Autumn
I say "autumn", you say "vis-mig"! The best bet of adding a reserve year tick at this time is by paying close attention to overhead migration. Meadow Pipit, Tree Pipit, Eurasian Skylark, Pied Wagtail and Grey Wagtail headline the earlier stages of the season, before Redwing, Fieldfare and Pink-footed Goose take over. Woodpigeon have big days here, with counts peaking at 4,800 this current year and more than 6,000 historically. Meanwhile, scarcer reserve species have included flyover Hawfinch, Crossbill and, amazingly, an adult Kumlien's Gull in 2019.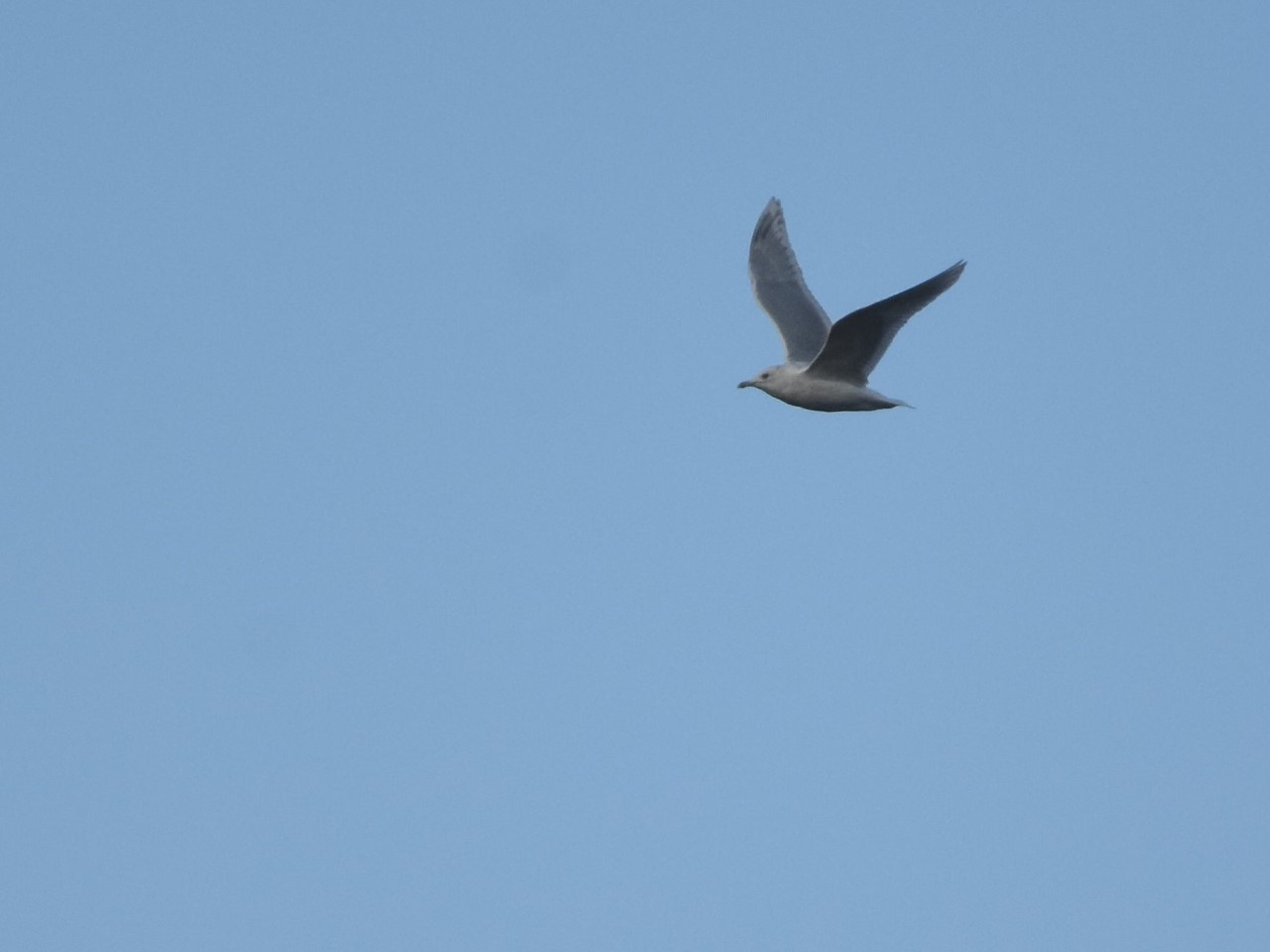 Woolston's first record of Kumlien's Gull came in the form of this fly-over during October 2019. It was also the first Iceland Gull record for the site in 20 years (Daniel Owen).
Return wader passage isn't what it used to be due to changes in the pumping regime into the beds. Long gone are the days of passage Curlew Sandpiper and Little Stint. Nowadays, sifting through the Northern Lapwing flock in the hope of a Ruff or two is being optimistic. Common Greenshank can be typical, as well as groups of Black-tailed Godwit and Common Snipe. Mouth-watering historical records include Temminck's Stint, White-rumped Sandpiper, Buff-breasted Sandpiper, Pectoral Sandpiper and Wilson's Phalarope.
The dense scrub becomes a bit of a birder's enemy come autumn, and with so much habitat to check for autumn passerines it almost seems impossible to work. It's not surprising that some of the best records have come from the ringing team on site: White-crowned Sparrow, Bluethroat, Common Nightingale, Blyth's Reed Warbler and multiple Yellow-browed Warblers have been found in the nets.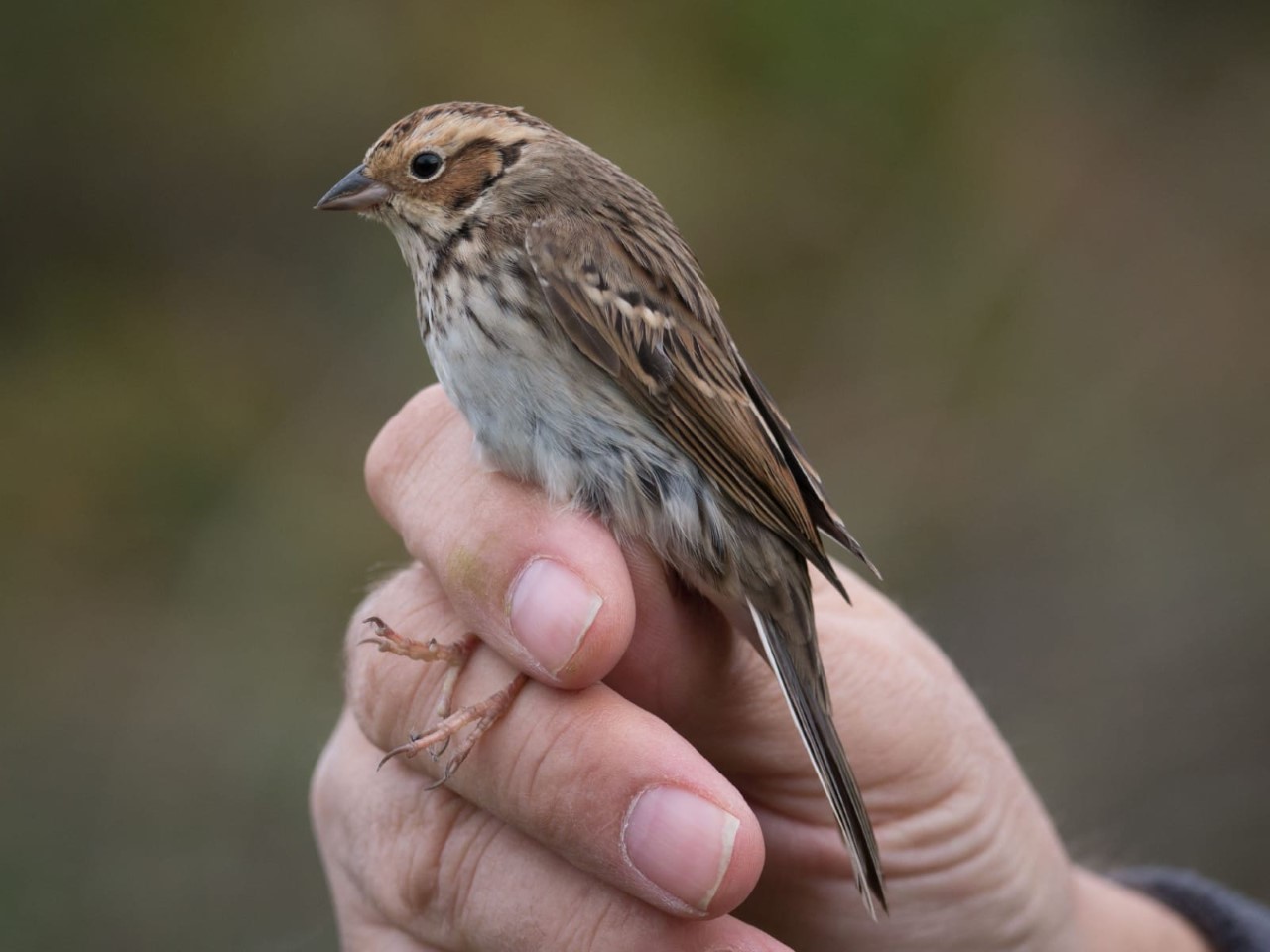 Woolston's second Little Bunting record was trapped and ringed during the autumn of 2019 (David Spencer).
As 2019 comes to a close, the reserve has recorded 153 species – our second-best annual tally since 1987. What a privilege to have this reserve just down the road from my house, and to be able to share it with some great birders tops it all off.