The Prime Minister's address to the nation on 23 March regarding the coronavirus epidemic included nationwide instructions for citizens to, where possible, stay at home – aside exercising, medical reasons, food shopping and essential work. For those of us with a keen active interest in natural history this came as a bit of a blow, as spring had just started to get going and we were all looking forward to seeing birds, insects and wildflowers take off and bloom in the wider countryside.
Many of us have since started ongoing garden lists for birds and other wildlife. One fantastic way of regularly recording nature is garden moth trapping. Many birders have developed an interest in this over time and, for those who own a trap – and indeed those thinking about investing – the next few weeks are prime for getting it up and running. Has there been a better time to discover the wonderful world of moths?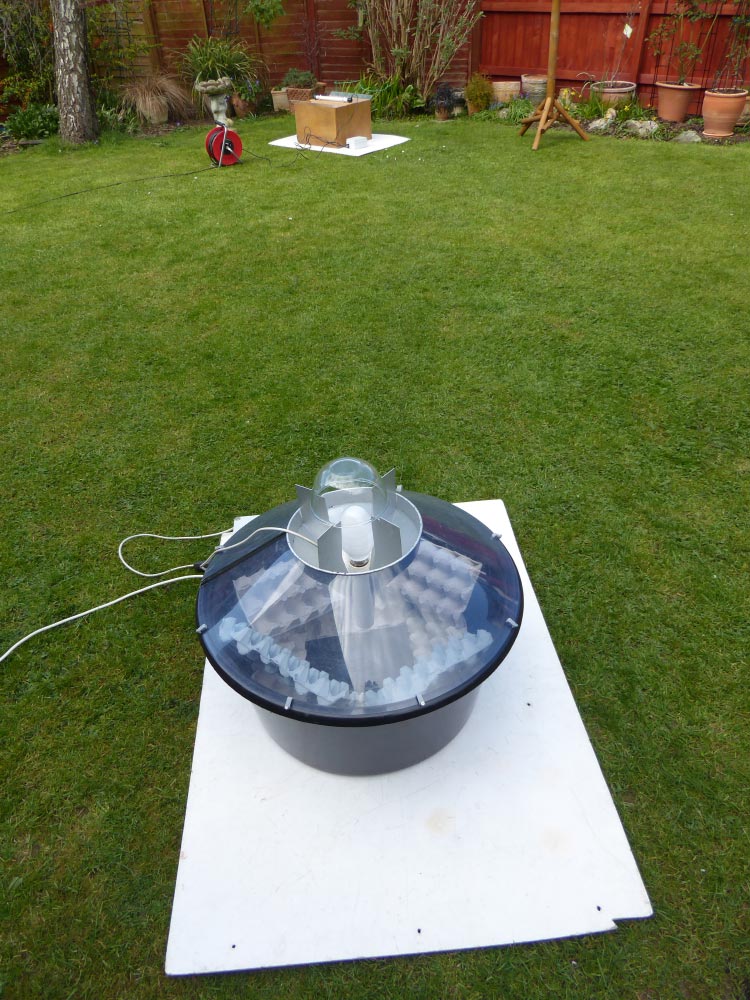 Typical positioning of two moth traps in the author's garden (Steve Whitehouse).
In recognition of this, BirdGuides is once again encouraging its readers to get involved in sharing moth images, interesting sightings data and even perhaps the odd gripping yarn about garden moths. We feel that wide-scale participation will help contribute to a team effort, from which we can all benefit in enjoying moths – as well as providing a feel-good factor and continued well-being at this difficult time.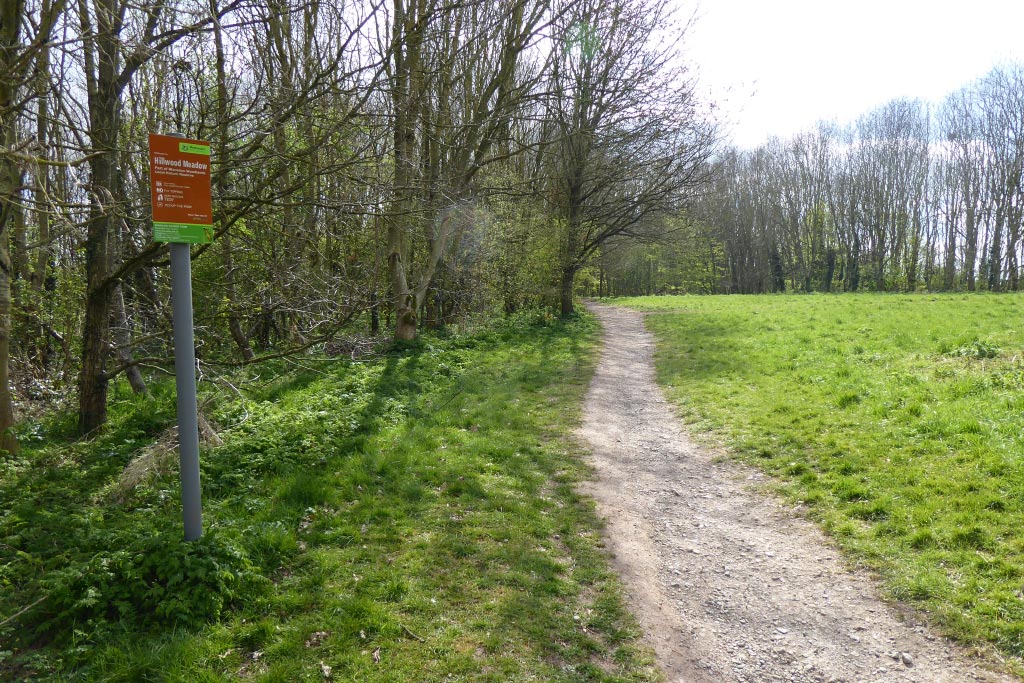 Local walkway with potential for seeing day-flying moths (Steve Whitehouse).
Some of the images and data received will be used to write bi-monthly articles to be published on the BirdGuides website over the course of the spring and summer. These may highlight selected early new-for-year dates, migrants, impressive individual species counts and locally scarce records, as well as light-hearted topical anecdotes, different recording methods and possible trends seen over the course of the summer.
Though many platforms, such as Facebook and Twitter, provide instant updates, this column is intended to serve as a regular digest that puts all the news in one place for consumption. If you would like to take part please email any written information, such as records and other information, to smalldarkyellow@gmail.com. We encourage you to upload your moth images to the BirdGuides Butterflies & Moths gallery – the direct link is www.birdguides.com/gallery/upload/butterflies-moths.
Those of you without a moth trap may still be able to purchase one online via two recommended specialist websites – Anglian Lepidopterist Supplies or Watkins and Doncaster. At the time of writing, both companies have a stock of moth traps and there should be availability updates on both of their websites. There are three main types of trap. The most popular for catching and retaining moths overnight, even in wet weather, is the Robinson Trap. This trap requires extra care when checking out the egg trays due to its enveloping design. They are very good for retaining micro-moths.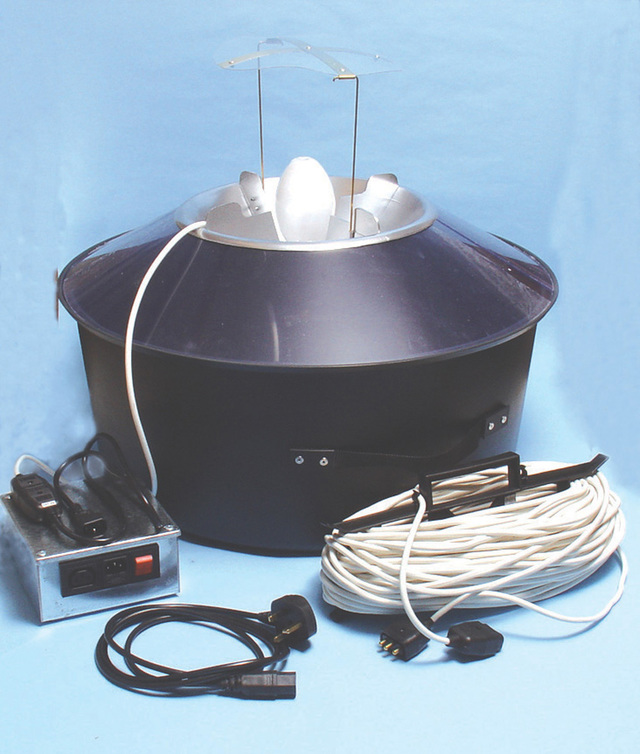 Robinson Trap.
Wooden or aluminium Skinner Traps are usually flatpack assembly, but these can also be homemade and stored in situ to be used as often as one wishes. Skinners are very easy to check regularly during the evening due to the greater visibility and accessibility to the egg trays below the two Perspex flaps. They can be fitted with 80w or 125w MV bulbs or with single 15w or 30w double actinic tubes.

The MV Skinner Trap.

Lucent Actinic Loop Trap.
The Heath Trap is a smaller, lightweight and easy-to-assemble trap about twice the size of a biscuit tin. It can be fixed with a 6, 12 or 15w actinic strip attached to a set of vertical 'fins' which fit snugly into the funnel. Battery-powered versions of these traps can be used if you wish to deploy it in a more remote corner of a large garden. Despite the low wattage on these traps, they can be surprisingly successful when used away from buildings in isolation.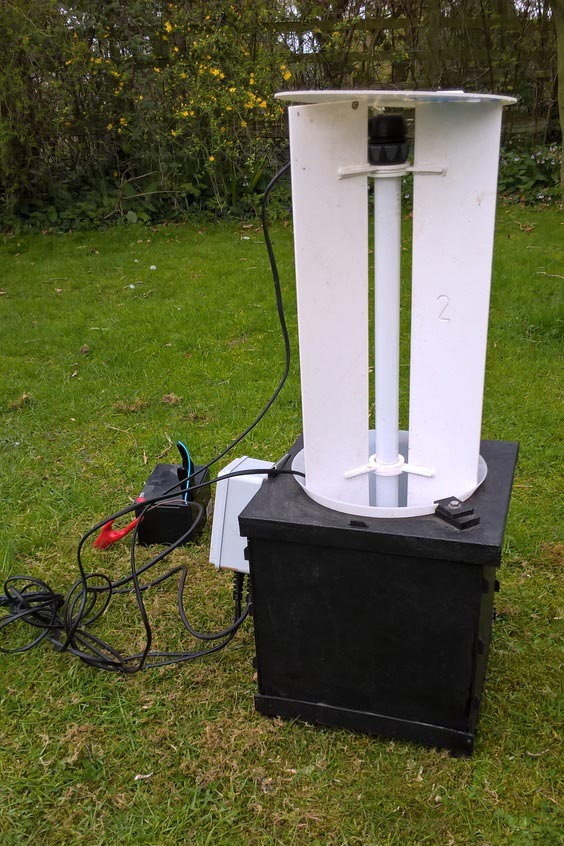 Heath Trap (Gavin Peplow).
There are several other ways that moths can be attracted to and identified in a garden without a trap. An MV or 'blended' MBTF lamp can be attached to a tripod and placed over a white sheet on the ground. A white sheet can be strung between two poles and the light source simply hung or positioned alongside it.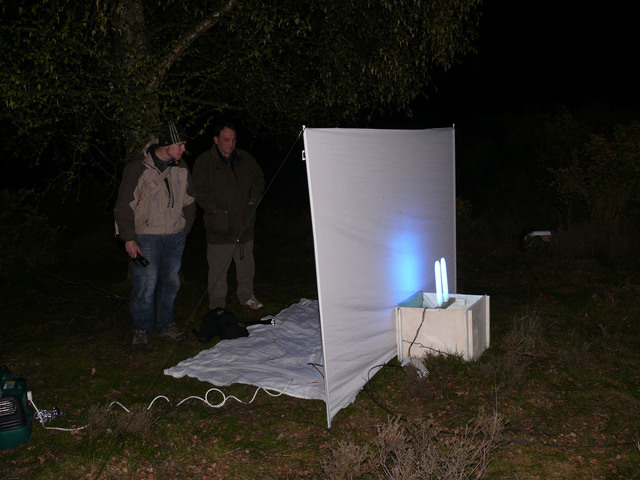 Horizontal white sheet illuminated by actinic tubes (Dave Grundy).
When you have your moth trap, what else do you need? A variety of different-sized glass or plastic tubes are most useful for 'potting' moths not easily recognised. Most macro moths are easy to pot in situ. Micro-moths are trickier and the smaller the glass pot the better in these cases. I use a Robinson Trap which I seal up at dawn, then move it into my garage and process later. I leave the door closed and most moths that escape off the egg trays invariably fly to the glass windows set in the door and can be secured immediately or sometimes later in the day. A good-quality hand lens is essential for all moths and I use one with an inbuilt LED bulb that illuminates the subject in the pot.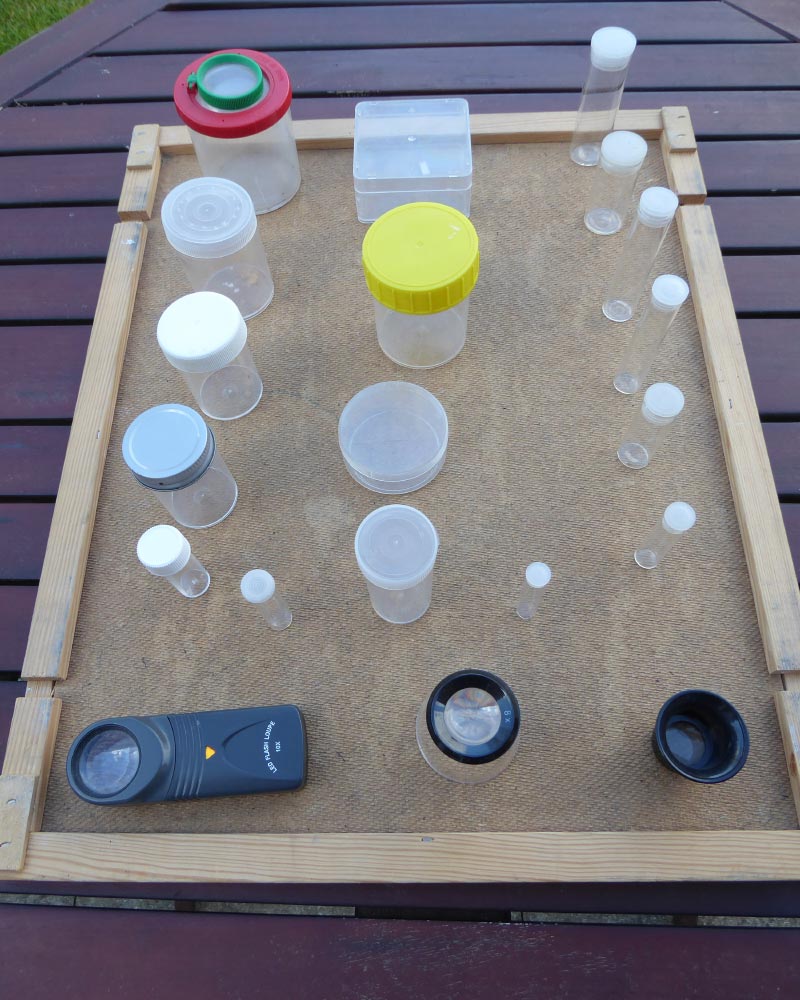 Selection of pots, tubes, hand lens and loupes.
Much more on getting started with mothing can be found in the two-part article I wrote for BirdGuides back in 2011. Part I covers basic equipment, while Part II addresses methods and techniques.
There are now many identification books for moths but, over a 17-year period, I have found two more useful for garden moths than any of the others. These are the Field Guide to the Moths of Great Britain and Ireland and the Field Guide to the Micro-moths of Great Britain and Ireland.
You're now ready to start catching, identifying and enjoying moths at home. So, let's take a look at what's been seen in recent months ...
Content continues after advertisements
Late winter summary
Following a rather mild mid-winter some Orthosia species, such as Common Quaker and Hebrew Character, were recorded as early as December. Here in Worcester I had my first-ever January Clouded Drab on 30th.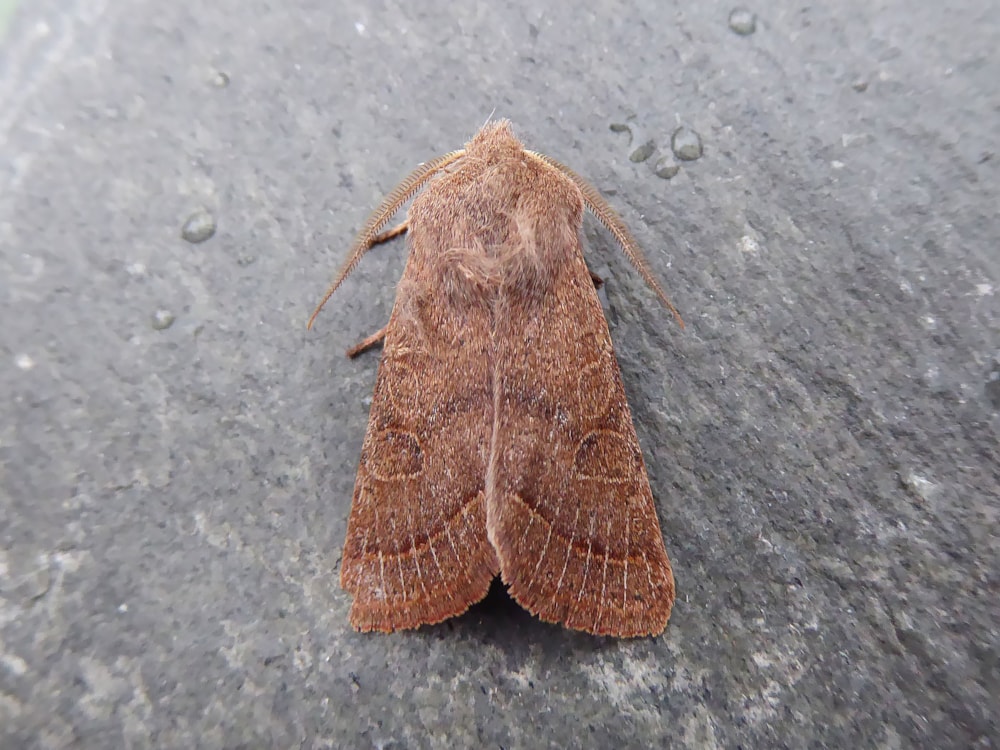 Common Quaker, Worcestershire, January 2020 (Steve Whitehouse).
A local, council-owned oak woodland in Worcester had a high count of 53 male Spring Ushers in January, including some scarce melanic-form individuals of that and Pale Brindled Beauty.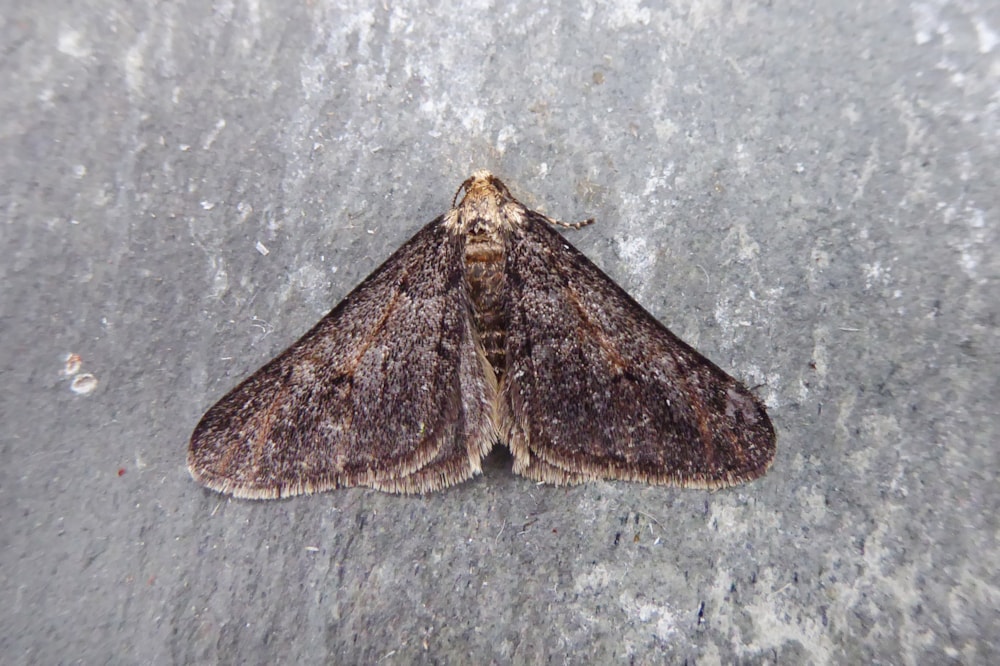 Melanic-form Spring Usher, Worcestershire, January 2020 (Steve Whitehouse).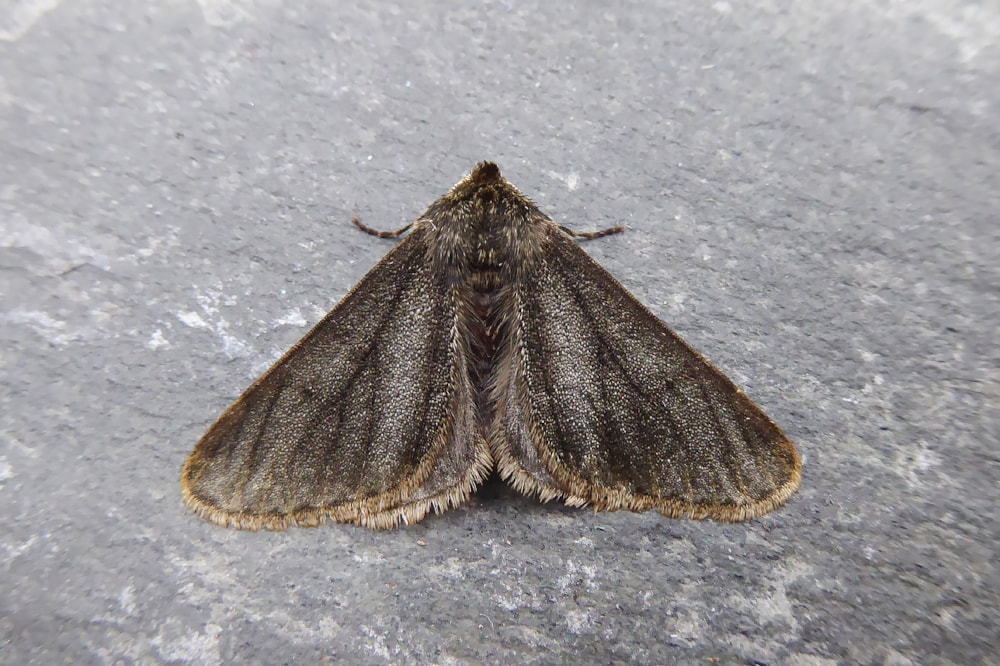 Melanic-form Pale Brindled Beauty, Worcestershire, January 2020 (Steve Whitehouse).
Black-spotted Chestnut, a moth that was only recorded in the UK for the first time in Kent in 2011, continues to creep north of the Thames and the first records for Cambridgeshire came in December and January. It also appears to be consolidating its footholds in Bedfordshire, Hertfordshire and Suffolk.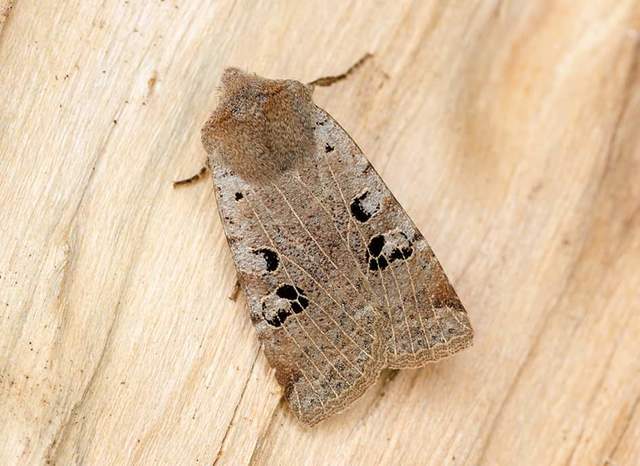 Black-spotted Chestnut (Darren Taylor).
The first garden Barred Tooth-striped of the year turned up on cue in north Gloucestershire on 3 March. This is from a local population that appears to thrive in just a handful of rural village gardens where cultivated wild privet is trimmed regularly and seems to create optimum breeding habitat for this Nationally Scarce A species.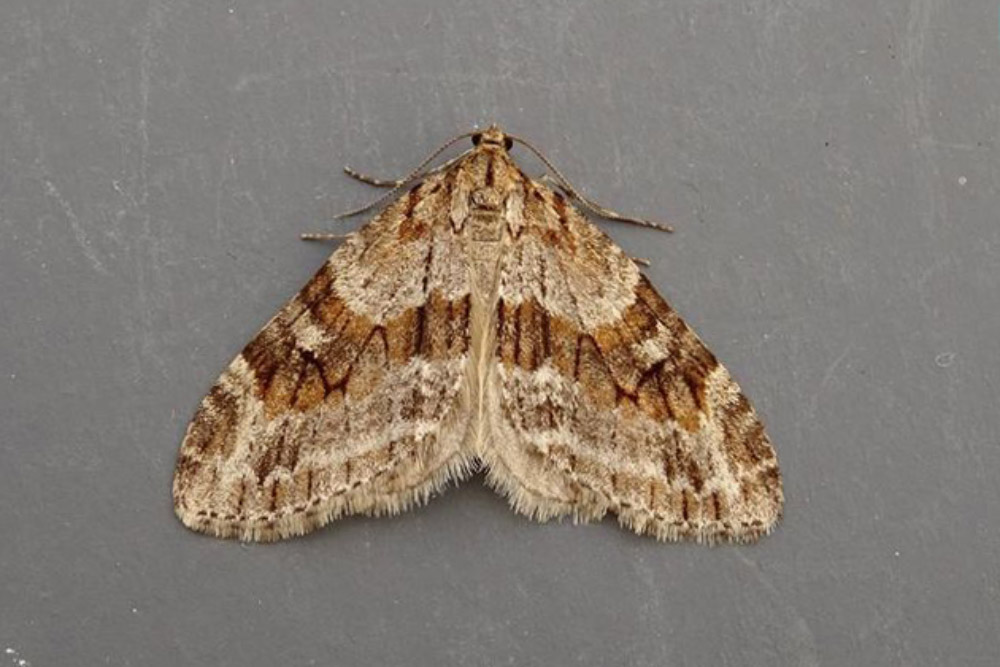 Barred Tooth-striped (Steve French).
Jarred Tibbetts has discovered a colony of Mediterranean Flour Moth in the bird-food store of a north Worcestershire garden centre. A male and a female were collected in early March and represent the only county records since one at Kidderminster in 1900.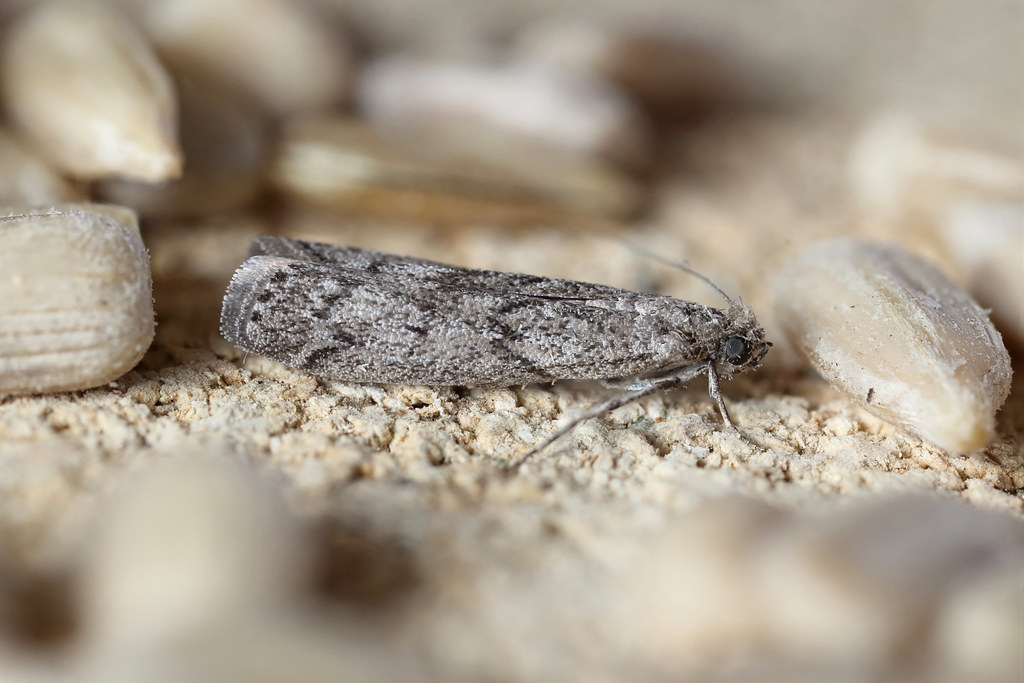 Mediterranean Flour Moth (Patrick Clement).
Several micro-moths overwinter indoors, including several species of the genus Mompha. One of these had eluded me for 15 years, despite being on the look-out for it. So it was a great bonus for me when a fine example of Mompha sturnipennella was netted in a Herefordshire bathroom in mid-March and collected from there for photographic purposes, just days before the current lockdown came into force.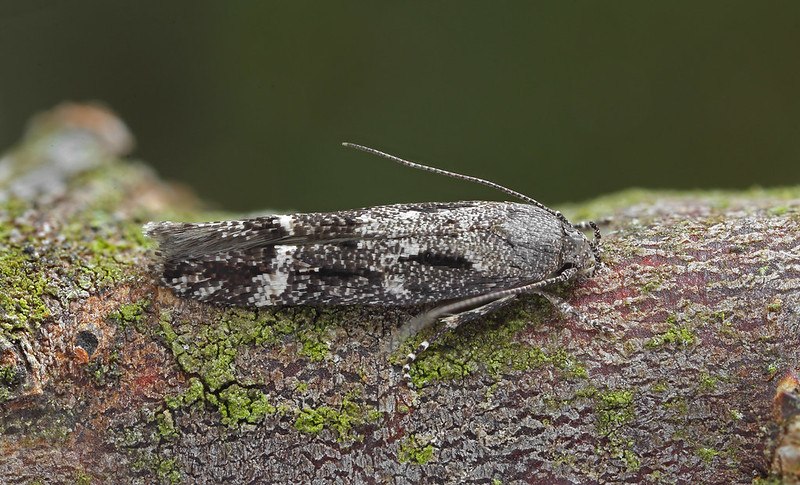 Mompha sturnipennella (Patrick Clement).
Although warm air originating from Africa or Macaronesia did arrive a few times during the first quarter of the year, it was often accompanied with very strong winds and rain. Migrants have been few in the traps and the most interesting were two March reocrds of Euchromius ocelllea on St Mary's, Scilly, on 7th and 9th, plus a Duponchelia fovealis at St Neot, Cornwall, on 7 February. There were also at least two Diamond-back Moths, two Rusty-dot Pearls, a Rush Veneer, six Silver Y, seven Pearly Underwing and 14 Dark Sword-grass. Hummingbird Hawkmoths have been seen coming out of hibernation at a dozen sites. Three White-specks were logged, including one possibly locally bred, on Portland, Dorset, on 27 March.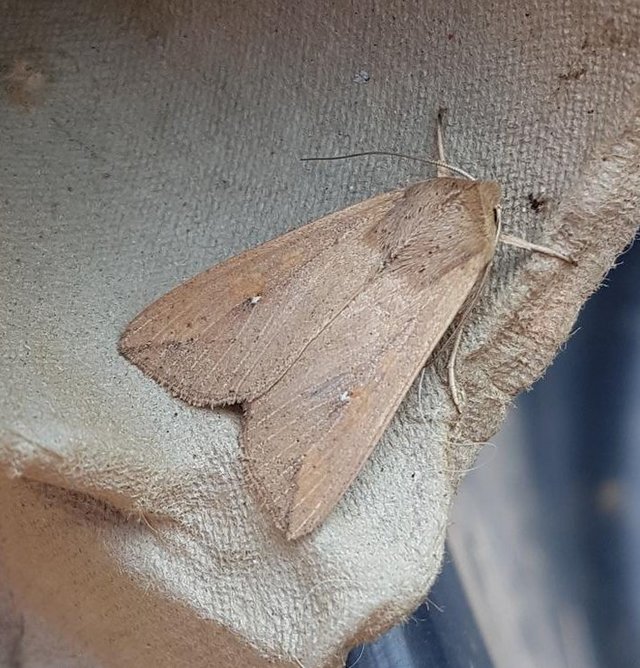 White-speck, Portland, Dorset, 28 March 2020 (Martin Cade).
Recent days have been promising for arrivals, with migrant-moth guru Steve Nash citing the warm southerlies reaching Britain for a few days from 5 April – conditions that have also favoured emerging resident moths. Although it is tempting to put the garden trap on every night it is widely considered better for the well-being of local populations to run every other night, so that individuals have time to disperse and carry on with breeding activities. During April and May I tend to look out for overcast, mild and still nights for the best results. Full steam ahead for the rest of the spring, then, and please remember to share your best images, data and stories with us via the BirdGuides gallery or by emailing smalldarkyellow@gmail.com.
References
Fry, R, & Waring, P A. Guide to Moth Traps and Their Use. The Amateur Entomologist. Volume 24.
Whitehouse, S. 2011. Moth-trapping, part I: basic equipment. [online] Available at: www.birdguides.com/articles/moth-news-moth-trapping-part-i-basic-equipment.
Whitehouse, S. 2011. Moth-trapping, part II: methods and techniques. [online] Available at: www.birdguides.com/articles/other-wildlife/invertebrates/moth-news-moth-trapping-part-ii-methods-and-techniques.