I'm sure all patchwatchers have a story of their most memorable day's birding, be it a mega rarity, a spectacularly high vis-mig count or just some particular special moment they'll never forget. Prior to 8 April 2021 I would have said my own most memorable patch day was finding a White-rumped Sandpiper on a December day back in 2018 – that remains my best self-found bird at Pulborough Brooks. In terms of overall rarity and serendipity, though, 8 April knocked that out of the park considerably. It is a day I will remember and talk about for the rest of my life. Let me run you through the extraordinary turn of events …
A few weeks ago, as the lockdown exit plans were announced, my wife and I agreed we were long overdue a holiday, so we decided to arrange a few days away in Wales soon after my birthday. I booked the necessary days off work, including my birthday itself (8 April), just to give myself a nice run into what would be a very long weekend.
In terms of plans for my birthday itself there weren't many options, with pubs and restaurants still closed and social gatherings limited to six outdoors. We were going to see my parents in the afternoon and I decided to spend the morning on my patch while my wife was working.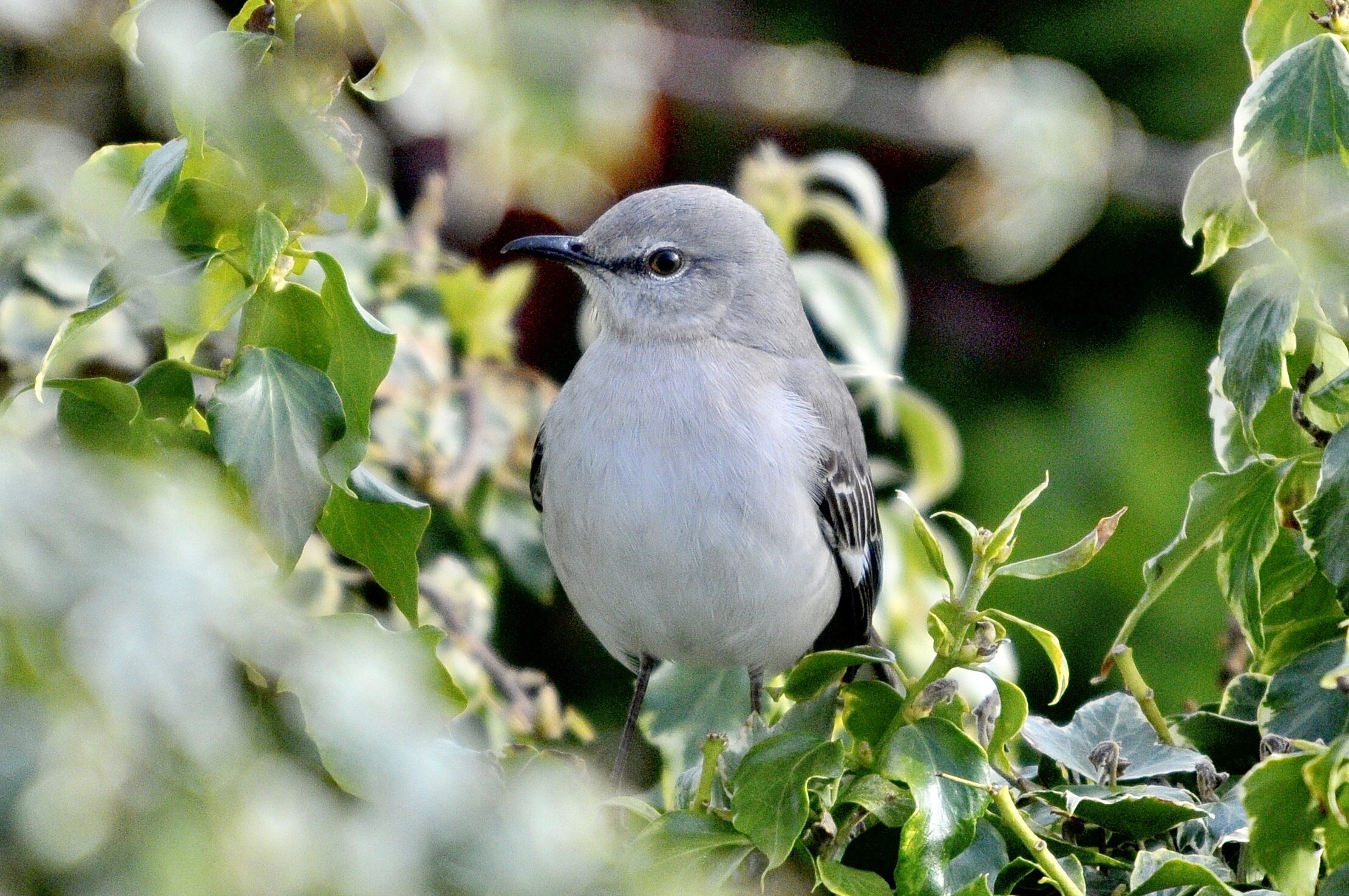 The relocating Northern Mockingbird, Sussex's first, perches in the author's garden (Matt Phelps).
I should add at this point that I've been patching Pulborough Brooks for four years now, since I moved to West Sussex. My goal for 2021 is to reach 150 on my local year list for the first time, having scored 149 twice previously (in 2018 and 2020). I'm still gripped by missing a male Black Redstart a couple of weeks ago, which would've been a patch tick, but had somewhat made up for it by seeing a stunning male Pied Flycatcher over the Easter weekend, which surprisingly was still around at the time of writing. A flurry of arriving migrants meant I was sitting comfortably on 119 as of 7 April with still many common additions yet to come.
Anyway, dawn broke on 8th and, as usual, I headed out on foot soon after first light to make the most of the morning. It was another frosty one with a chilly wind which strengthened as the morning went on. It turned out to be pretty quiet on the reserve really, with three lingering Avocet pairs, a single Little Ringed Plover, a few hirundines and a singing Common Nightingale the highlights by late morning. Not awful, but no fireworks, and I really was getting quite cold stood in the wind by this point so I decided to head for home.
No sooner had I packed up my gear and set off than my phone pinged with a Facebook message from fellow Sussex birder Liam Curson. I had to read it twice to make sure I'd read it correctly. Liam explained he'd had a message from an RSPB volunteer, Christine Lindsay, who I knew lived very near me, saying she thought she'd seen a Northern Mockingbird in her garden and perhaps I'd like to give her a call!
Christine takes up the story: "I was sitting eating my breakfast when an unusual bird caught my eye that was feeding on the fat balls in the garden. I fetched my binoculars and could not believe my eyes at what I was seeing! I didn't know what it was. However, I fetched my phone and went out into the garden and managed to get a reasonably good photo of it. I then circulated this to a couple of "bird nerds" whom I know and one of them, Liam Curson, immediately identified it as a Northern Mockingbird.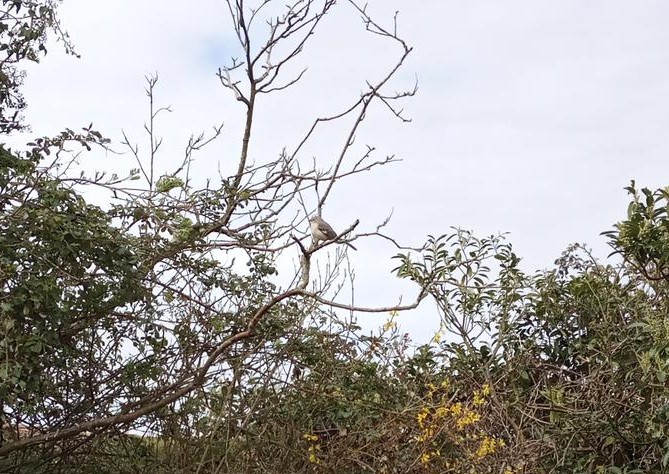 Christine's quick thinking meant she was able to capture this photo of the bird in a nearby garden (Christine Lindsay).
"I checked this out in my Guide to North American Birds and confirmed the sighting. In the meantime I had also phoned a neighbour and he arrived and we saw it again, sitting this time on the top of a hedge. It then flew down onto the grass for a while and then flew off in an easterly direction. It was in the garden for approximately 20 minutes giving excellent views. Liam asked if he could send the photo onto a couple of his birding contacts and he gave me details of Mark Mallalieu, the Sussex County Recorder.
"I phoned him and told him I had seen a Northern Mockingbird in Pulborough and his reaction was one of disbelief! He then explained that one had been seen in Devon for some time recently and wondered if this could be the same bird. He told me that Pulborough could be swamped with twitchers, once word got out so I emailed RSPB Pulborough Brooks, which is where I volunteer anyway, and informed them of the sighting."
Content continues after advertisements
I hastily called Christine and she very calmly explained it had been in her garden earlier in the morning, she'd taken a few photos but not seen it since. I asked her to email me a photo, which she did, and it was immediately clear it was indeed a Northern Mockingbird. A quick BirdGuides search told me that the long-staying Exmouth bird hadn't been seen all morning. Surely not! Could this really be happening?
A flurry of phone calls and text messages followed, as I raced back to the area near the original sighting. Here I met a man, who turned out to be Christine's neighbour, saying he'd last seen it flying down the river, in the direction of the RSPB reserve. Nightmare!
I rapidly u-turned and began heading back that way, again firing off messages and phone calls all the way. I'd done almost an entire loop of the reserve again and was beginning to lose hope when a message came through on a local WhatsApp chat that the bird was back in the original location. Now, I don't doubt most of you reading this will have at some point run as fast as is possible while carrying all of your birding gear, scope on shoulder, and still dressed for icy conditions, so you will know how much I was sweating and how much my heart was racing by the time I finally arrived back where I'd started and clapped eyes on the bird.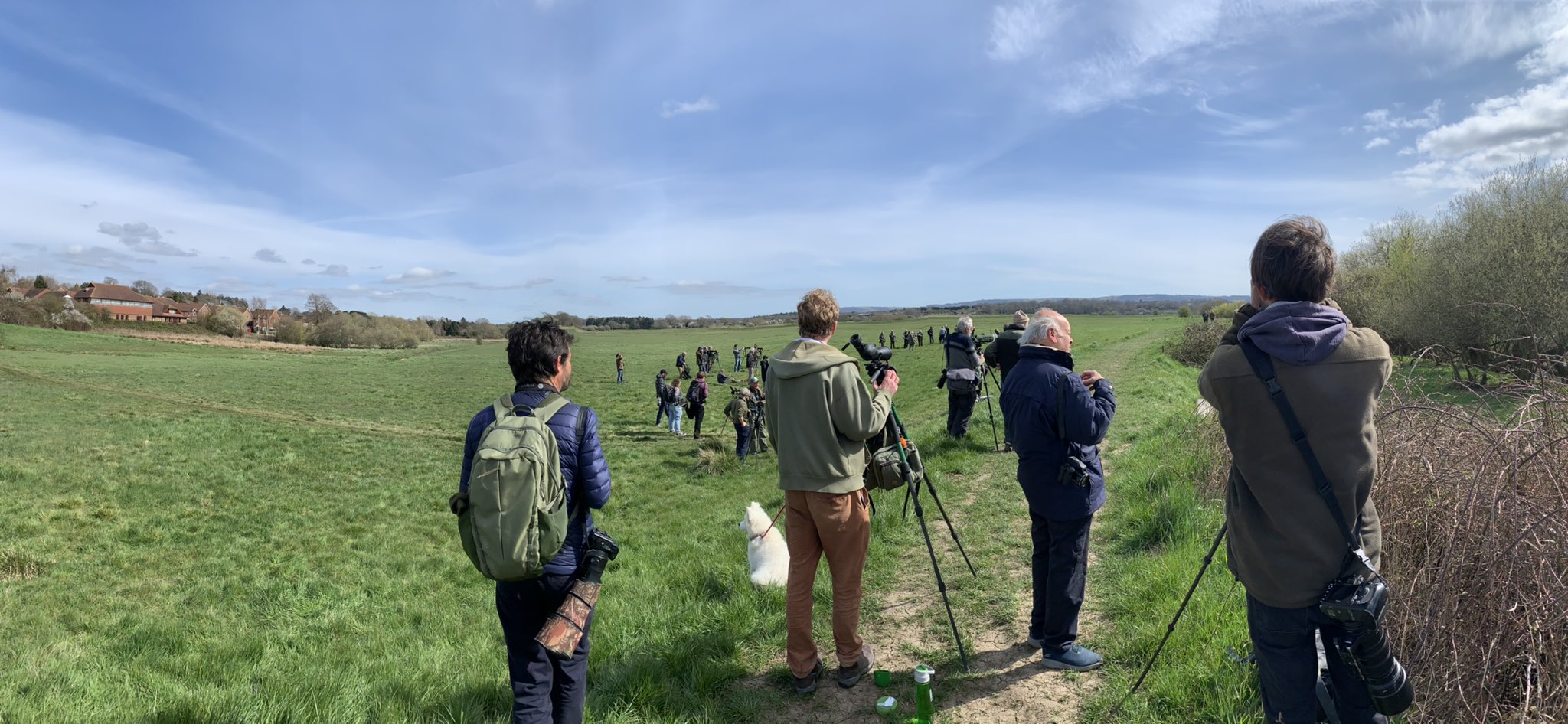 The Northern Mockingbird became settled from late morning and spent the rest of the day showing well to a growing crowd (Wes Attridge).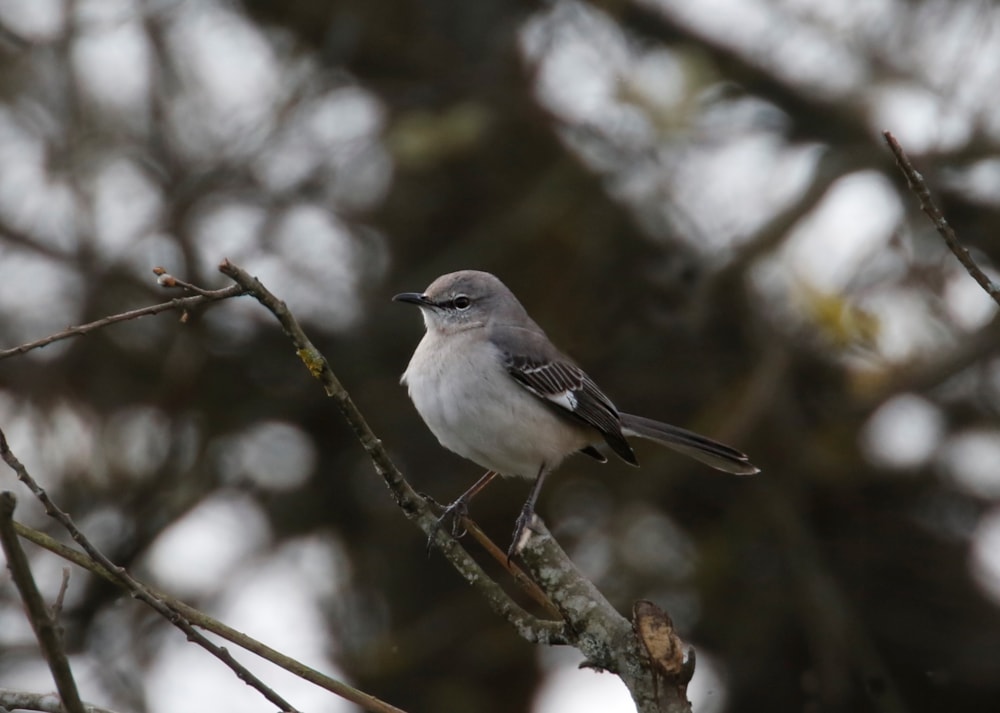 It appeared to be eating insects and caterpillars during its stay by the River Arun (Matt Eade).
I honestly cannot begin to describe the excitement and relief I felt seeing it perched in a tree, barely 80 m from my house, in a spot I've walked past hundreds of times. As more and more people began to arrive I even got a text off a neighbour asking if I knew why there were so many twitchers gathering outside! It just didn't seem real; it still doesn't seem real even now, writing this several hours later.
I enjoyed watching the bird for a couple of hours as various birding friends old and new came and went, and then headed home for birthday celebrations with my wife and parents. Sitting in the garden with them, looking out on the crowd watching the bird, was completely surreal. I was even able to obtain excellent views from here, with a celebratory glass of wine and a slice of birthday cake.
As if that wasn't good enough, a little later on when we'd gone inside, a friend text to say the mockingbird had flown into the bushes at the end of our garden! I ran up to our bedroom and couldn't believe my eyes, as there it was sitting in next door's hawthorn staring straight at me. As we watched, it hopped ever closer until it was sitting literally on our fence. 'This just cannot be happening', I thought.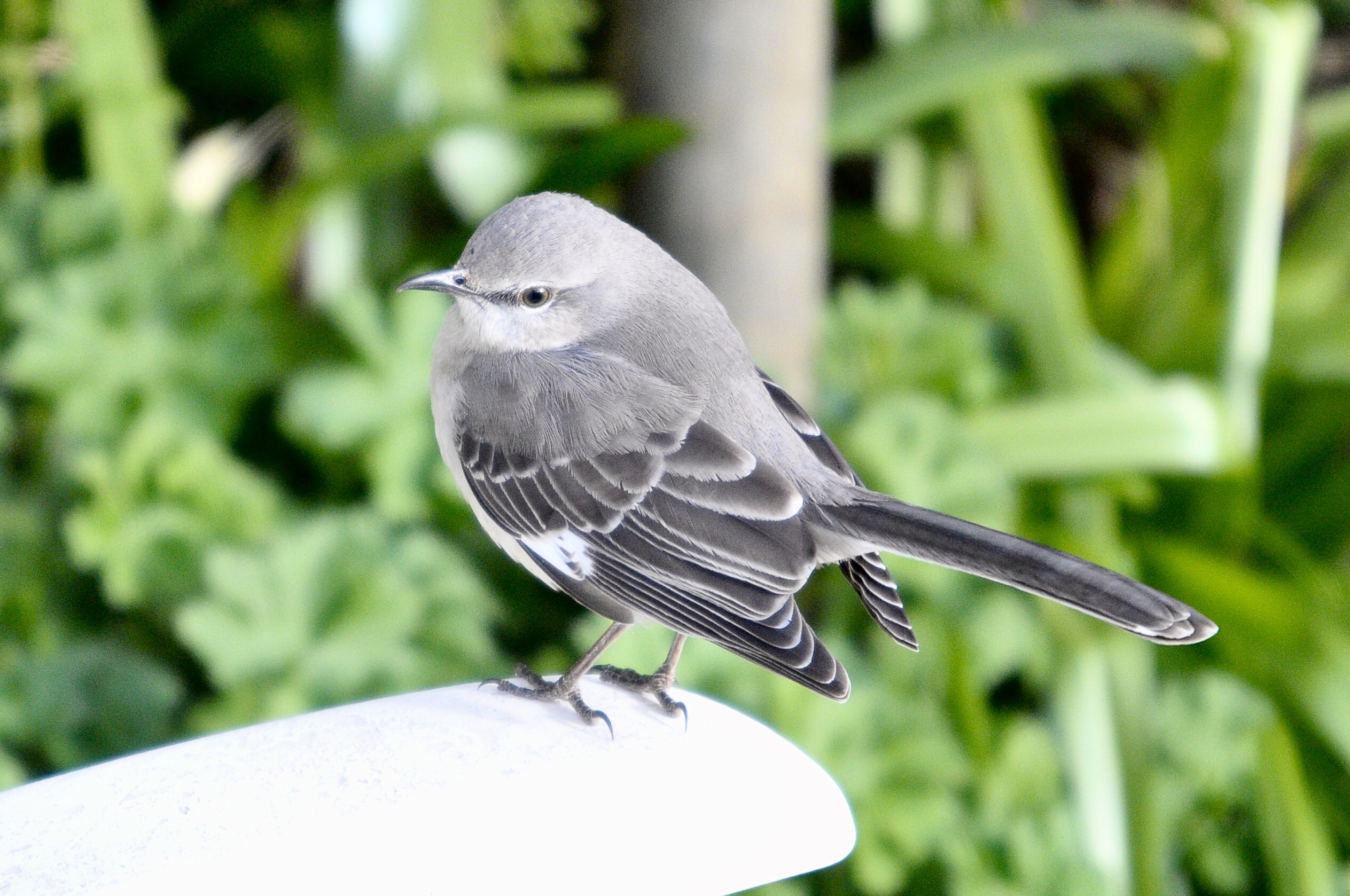 The Nearctic visitor roosted at dusk but hasn't been seen since (Matt Phelps).
Messages just kept firing in to my phone – my dad commented earlier in the day he'd have thrown it in the river by now if it was his! – and my wife and I headed back out to enjoy further views of the bird as it had snuck out of view from our side. As the last of the visiting birders drifted away at dusk I watched the bird for a little longer, flicking around in the trees and wood piles on the bank of the Arun that it had been frequenting for much of the day, until the light grew too dim ...
So, whatever happens for the rest of the year, I will never forget my 120th patch tick of 2021 – a world/patch/garden tick all rolled into one. It's definitely fair to say I've had worse birthdays!