Having left North Ronaldsay in late November 2020, I spent the winter in London, where I only went out birding a couple of times because of lockdown. I arrived back on North Ronaldsay, Orkney, on 19 March, this time working at the bird observatory as Assistant Warden.
I gradually got back into the routine of island life and it was really enjoyable just being able to spend so much time outside and on my feet again. The island really is special at all times of the year and there is always something to see and enjoy when you go out – I'm very lucky.
Below is a series of some of my favourite images and birds taken during late March and April.

This juvenile female Merlin circled round my head playing in strong winds for more than 10 minutes (Dante Shepherd).

Late in the day on 26 March I was fortunate enough to come across this second-winter American Herring Gull: a first for both the island and Orkney. It was one of those ones that if I hadn't gathered a bit more motivation to go and check one more site nobody would ever have seen it (Dante Shepherd).

This drake Green-winged Teal has been around for nearly a decade now and is resident on the island (Dante Shepherd).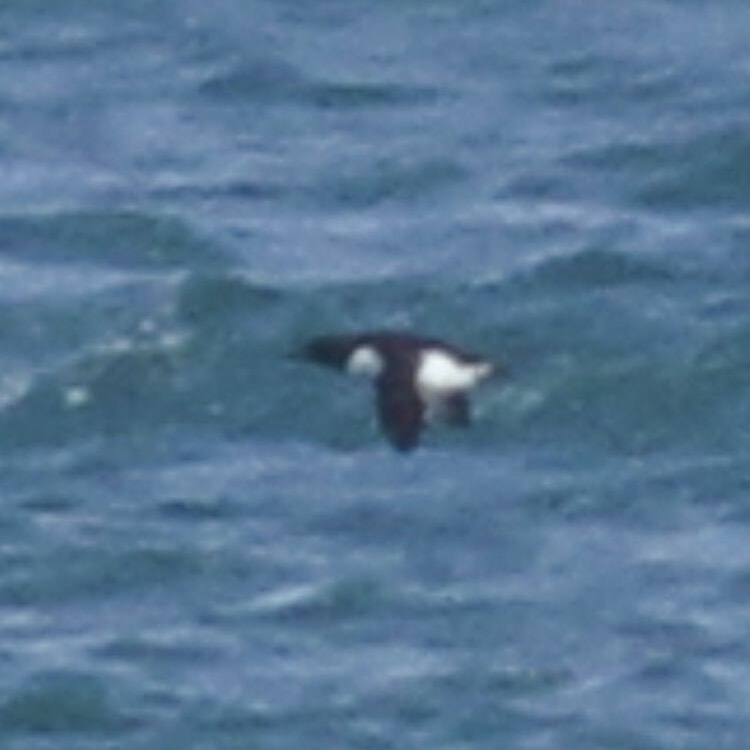 Early April was dominated by snow and strong northerly winds from the High Arctic. During a stupidly cold nine-hour seawatch on 9 April I was rewarded with this fly-by Brünnich's Guillemot (Dante Shepherd).
Content continues after advertisements

I watched these two Northern Fulmars fight to the death with the victor holding the other bird's neck under the water for more than five minutes until it drowned. Although brutal it was very interesting to see such rare behaviour (Dante Shepherd).

As April progressed and the bitterly cold northerly winds subsided, migration improved and the first passerine migrants started to arrive on the island. Needless to say it's always great to see your first Northern Wheatear, Willow Warbler and Swallow of the year. North Ronaldsay is an important place for breeding species as well as migrants, with good numbers of duck, seabirds, waders, gulls, terns and passerines nesting in the island's varied range of habitats. A substantial part of our work at the observatory in spring is to monitor these species. During a Ringed Plover survey on the beach the above Wryneck appeared in front of me as it fed in the seaweed (Dante Shepherd).

Some other highlights, namely Black-tailed Godwit, Sandwich Tern and Snow Bunting (Dante Shepherd).
To find out how to become a friend of North Ronaldsay Bird Observatory or purchase a 2020 North Ronaldsay Bird Report, click here. A review of the report can be found here.