An international team of ornithologists, led by the Smithsonian Institution's National Museum of Natural History, has scientifically described a new species of flowerpecker from the island of Borneo.
The species, which has been named Spectacled Flowerpecker, belongs to a family of small, fruit-eating passerines found throughout tropical southern Asia, Australia and nearby islands. Spectacled Flowerpecker resides in lowland forests and was first recorded in the Danum Valley of Sabah, in north-eastern Malaysian Borneo, in 2009 – you can read more about its discovery here.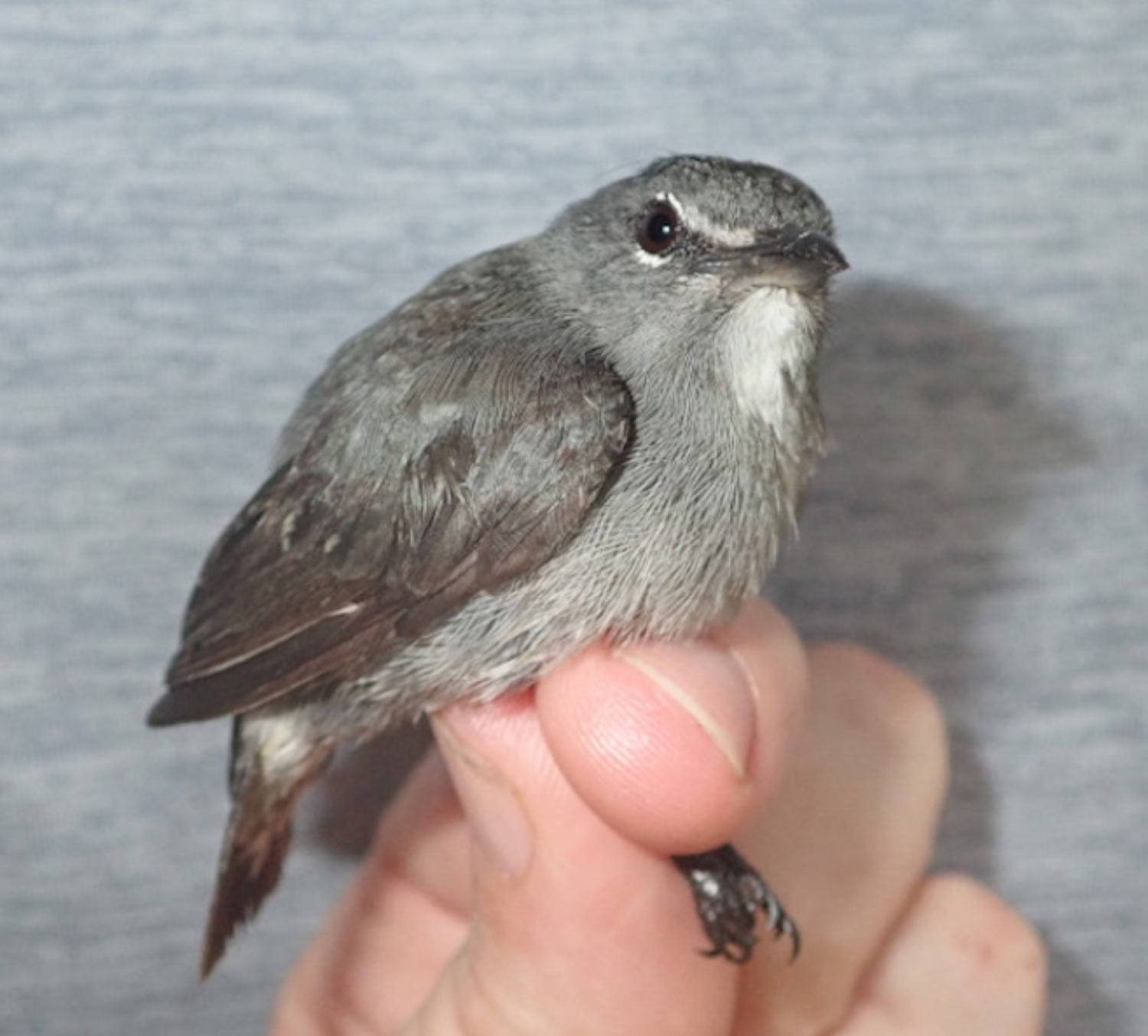 Spectacled Flowerpecker was first recorded in 2009, in Malaysian Borneo (Jacob Saucier).
"This bird is totally unique," said Dr Christopher Milensky, collections manager for the Division of Birds at the Smithsonian's National Museum of Natural History. "It's unlike anything else, and it is the latest example of the rich biodiversity that can be found in this region."
Ten years after it was initially discovered, in March 2019, Dr Milensky and his colleagues managed to capture a femalevof the species and examine it closely. They analysed its external features and compared its DNA to that of other flowerpeckers.
Surprisingly, they found that Spectacled Flowerpecker is quite distinct and is not closely related to any other known flowerpecker species.
"It isn't related to any of the other flowerpeckers all that closely. It's a whole new species that distinctly stands out," said Dr Jacob Saucier, also from the Smithsonian's National Museum of Natural History.
Content continues after advertisements
The researchers also analysed the bird's diet and found that it eats the berries of mistletoe, a parasitic plant that grows high in the forest canopy. Through DNA analysis and close inspection of seeds from the bird's gut, the team was able to identify the type of mistletoe that Spectacled Flowerpecker eats.
"We hope this discovery will bring attention to the unexplored diversity that remains in the forests of Borneo — and the importance of conserving these threatened ecosystems," the team said.
"Protecting the region's natural resources from logging, palm plantations and other sources of deforestation is critical to preserve endemic species, as well as the homes and livelihoods of the island's indigenous people."
"The knowledge and skills of the local people were essential in enabling our research team to access the wildlife preserve and animals for the study," Dr Saucier said.
"The scientific name that we chose for Spectacled Flowerpecker, Dicaeum dayakorum, honours the Dayaks, the people who live in and are working to protect the island's forests."
Reference
Saucier, J, Milensky, C M, Caraballo-Ortiz, M A, Ragai, R, Faridah Dahlan, N & Edwards, D P. 2019. A distinctive new species of flowerpecker (Passeriformes: Dicaeidae) from Borneo. Zootaxa. 4826: 4. http://dx.doi.org/10.11646/zootaxa.4686.4.1