The early spring period is just round the corner, and for many moth-ers this is one of the most exciting times of the year, especially after a long winter of rather extreme weather with only a few windows of trapping opportunity. Following the very cold early winter of 2010–11 there was a bumper crop of macro-moths in March and April of that spring. The majority of these consisted of noctuids in the genus Orthosia. A cold second half to this winter could trigger another good emergence if the temperatures rise quickly in March. This time last year we dealt with Challenging Chestnuts using a selection of images to illustrate variations among this tricky species duo. This year we will look at the range of Orthosias and observe some routine moths and later, some variations and potential pitfalls along the way.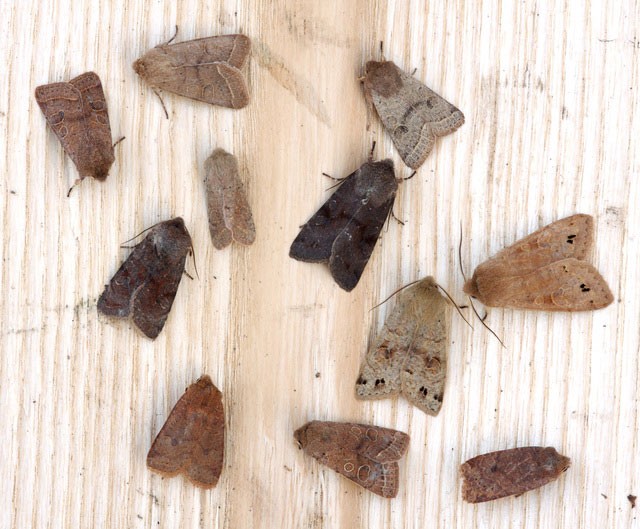 Fig. 1: A typical spring catch in 2011 (Patrick Clement).
Traditionally there are nine species of British Orthosia including Small Quaker and Hebrew Character, both of which are fairly straightforward to identify by either size or distinctive forewing patterns. Beginning our study early in the season we should encounter fresh moths as they emerge and learn the standard models as we go along. This way we should avoid being overwhelmed by the results of a sudden warm spring night or an excursion into woodland mid-season. Here in Part I, we will concentrate on those five species that typically emerge from late winter into early spring.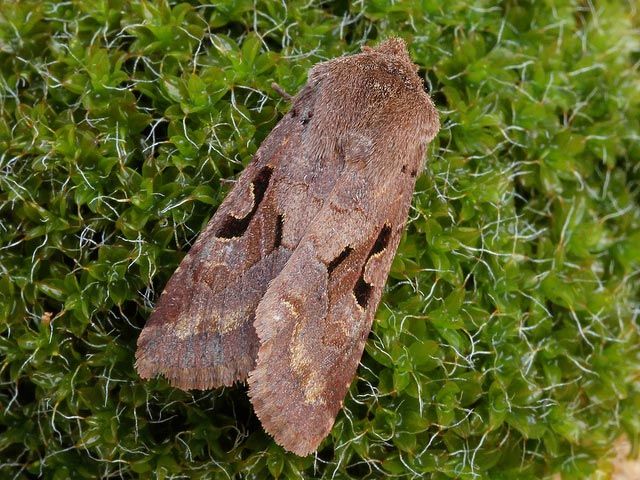 Fig. 2: Hebrew Character (Roger Wasley).
Although they vary in size and intensity of pattern, Small Quakers are sometimes the most abundant quaker, especially in woodland, and can be readily learned forthwith.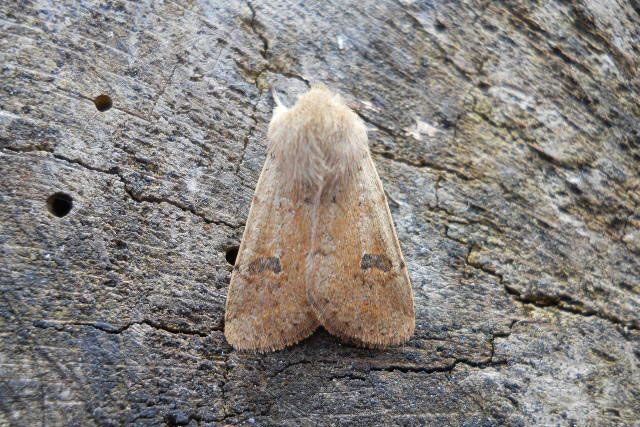 Fig. 3: A typical Small Quaker, 14th March 2012 (Steve Whitehouse).
Common Quakers are also mostly straightforward, being medium in size, quite plain, and having a rounded forewing apex with quite large oval (upper stigma) and kidney (lower stigma) marks boldly bordered with pale. The rather distinctive subterminal line is usually quite conspicuous. A central band of varying intensity can run through the stigmata. Moths vary in colour from rich brown, through varying shades of reddish and orange to sometimes quite grey individuals. Some small individuals may approach those of Small Quaker in dimensions but lack the peppered markings or more obvious partial dark infill to the kidney marks.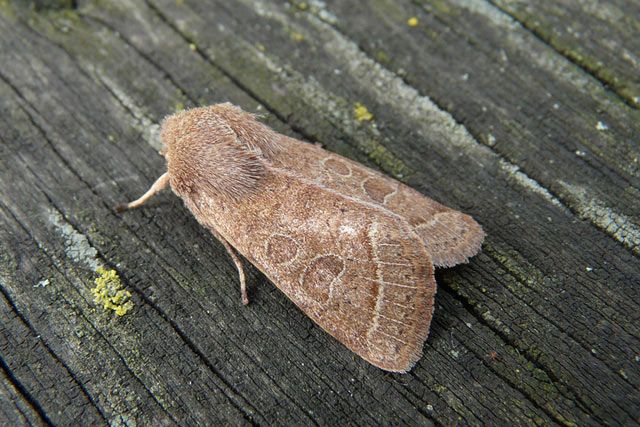 Fig. 4: A typical Common Quaker, Howick (Northumberland) (Stewart Sexton).
Recently placed in its own genus Anorthoa, Twin-spotted Quakers are larger and longer with a more pointed forewing apex, and range from orange-brown through sandy to pale greyish. They tend to be more patterned and have a diagnostic pair of dark spots positioned midway across the subterminal line. These twin-spots look like a pair of speech marks and are usually black, though sometimes reddish-brown in some paler forms of the moth. The large kidney marks often have some darker in-fill. Some forms are very well patterned.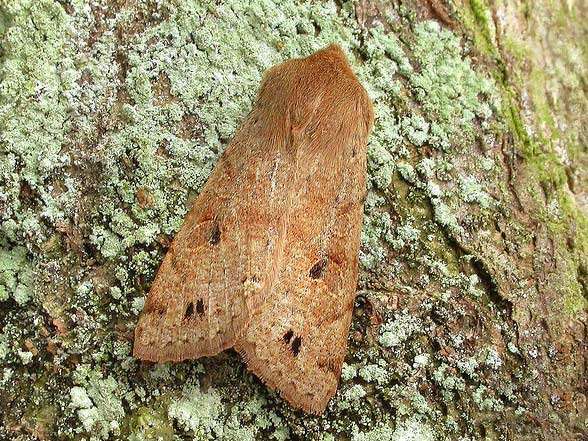 Fig. 5: Twin-spotted Quaker (Patrick Clement).
Clouded Drab is one of the most variable of all British larger moths. With so many forms and considerable geographical variation this Orthosia is the one most likely to cause identification problems. It averages almost as large as the last species but tends to look more broad-shouldered or 'bigger boned', generally appearing a darker, more sinister beast than those others in the egg tray. It often has a quite sharply pointed forewing apex and overall can look very square. In the south and east of Britain it ranges from rather plain grey to dark brown with varying amounts of reddish or purple overlay. Northern and western moths tend to be pale reddish or greyish with more extensive patterning and lacking the 'drab' label coined from above. The subterminal line is quite irregular and has several dark blotches along the leading edge, though never as marked as the two in Twin-spotted Quaker. The stigmas can often blend into the background.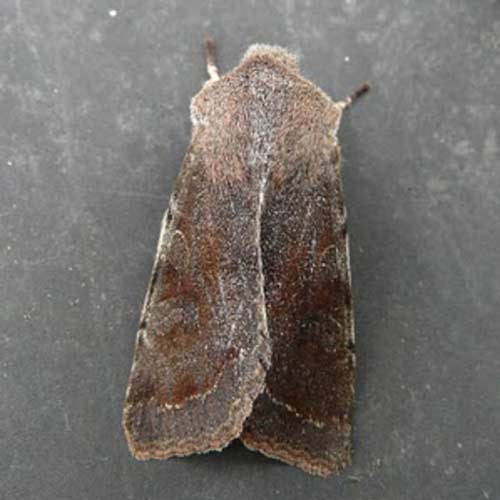 Fig. 6: A typical reddish-grey Clouded Drab in Northumberland (Stewart Sexton).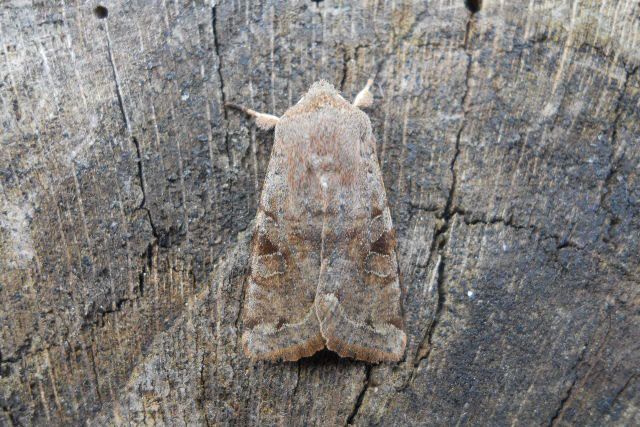 Fig. 7: A grey-patterned Clouded Drab (Steve Whitehouse).
Lead-coloured Drab is very similar in size and structure to Common Quaker with the typical very rounded forewing apex. It also has similar large, round upper oval and lower kidney marks outlined with obvious pale borders. Overall most are medium bluish-grey with some subtle patterning, which can include a vinous central band and several dark blobs on the leading edge of the pale irregular subterminal line. These marks are more distinct than those on Clouded Drab but never as obvious as those in Twin-spotted Quaker. A much scarcer form is dark grey. One key feature to look for on male drabs is the antennae structure. The pectinations on male Lead-coloured Drab antennae are longer and appear more feathered whereas those on Clouded Drab are shorter and zip-like. This can be seen with good hand lens or by enlarging head-on images of the subject on the computer screen. Classed as local in England and parts of Scotland it may actually be under-recorded as it appears to be spreading into new plantations that include poplars as well as aspen.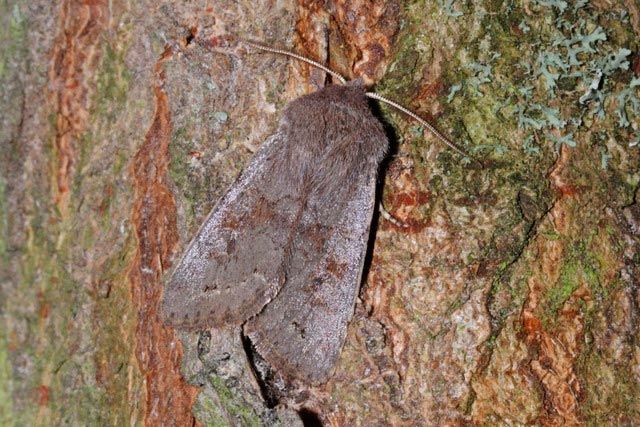 Fig. 8: Fairly typical Lead-coloured Drab, 26th February 2012 (Roger Wasley).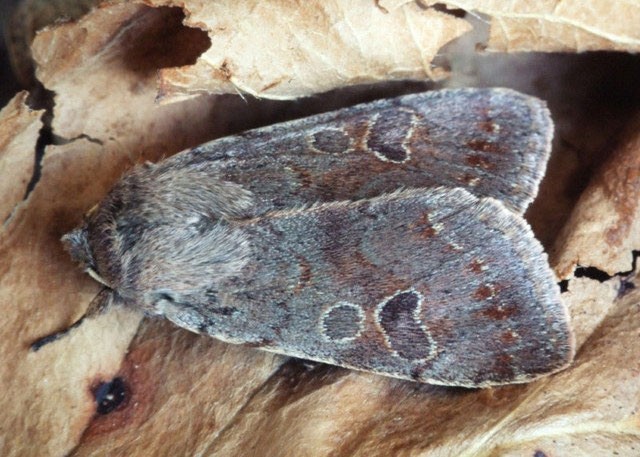 Fig. 9: A Scottish Lead-coloured Drab (RSPB).
Once an observer gets their eye in with these five early species, it should be easier to pick out the variants as and when they arrive. We can now concentrate on the less obvious forms of Clouded Drab and Twin-spotted Quaker. Although the moth in Fig. 10 may initially seem rather drab-like across the centre, the obvious black 'twin-spots' on the above give the identification away.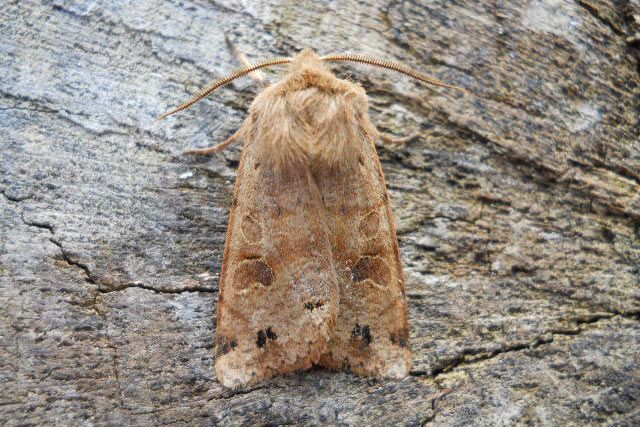 Fig. 10: Twin-spotted Quaker, Trench Wood (Worcs), 24th March (Steve Whitehouse).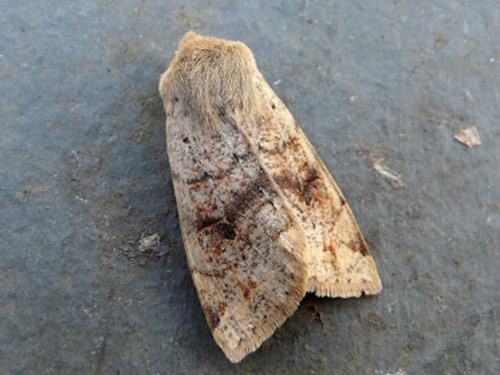 Fig. 11: Twin-spotted Quaker, Howick (Northumberland) (Stewart Sexton).
The pale cream, banded version in Fig. 11 has the elongate nature and the dark orange twin-spots are still discernible. A greyer banded form (Fig. 12) still possesses the stand out black twin-spots.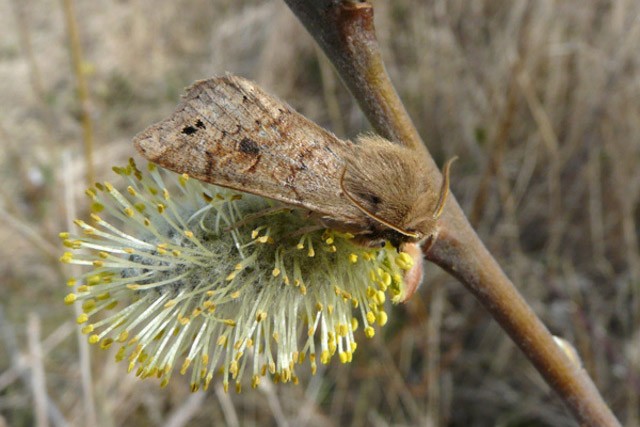 Fig. 12: Twin-spotted Quaker, Howick (Northumberland) (Stewart Sexton).
A pale reddish, banded form of Clouded Drab has suggestion of small brown twin-spots but the overall chunky structure (especially across the shoulders) are the clues for the tricky specimen in Fig. 13.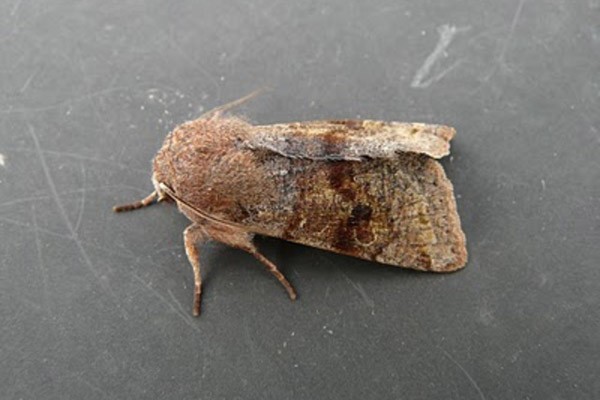 Fig. 13: Clouded Drab, Howick (Northumberland) (Stewart Sexton).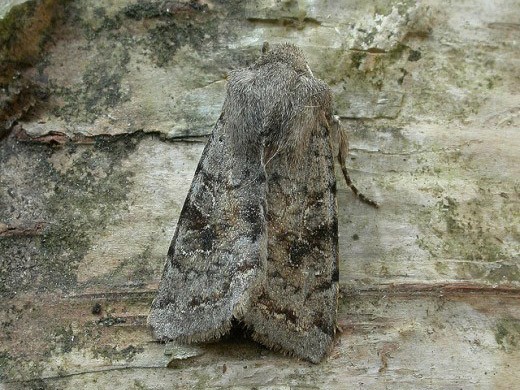 Fig. 14: Clouded Drab (Patrick Clement).
The stone grey, well-patterned Clouded Drab in Fig. 14 has obscure dark marks on the leading edge of the very irregular subterminal line. Meanwhile, the pair in Fig. 15 are typical of the northern reddish forms that increase in frequency as one heads into Scotland.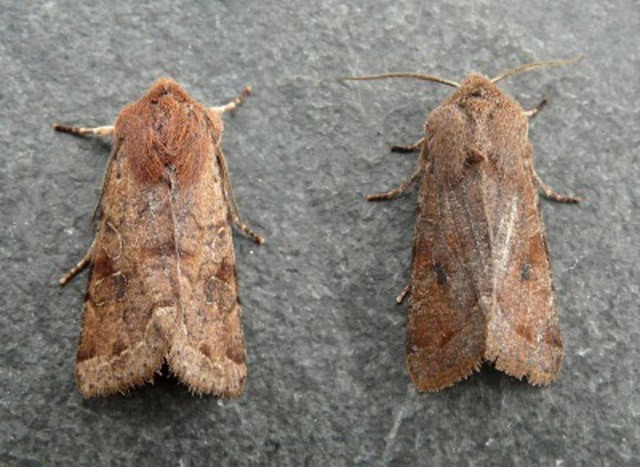 Fig. 15: Two Clouded Drab, Howick (Northumberland) (Stewart Sexton).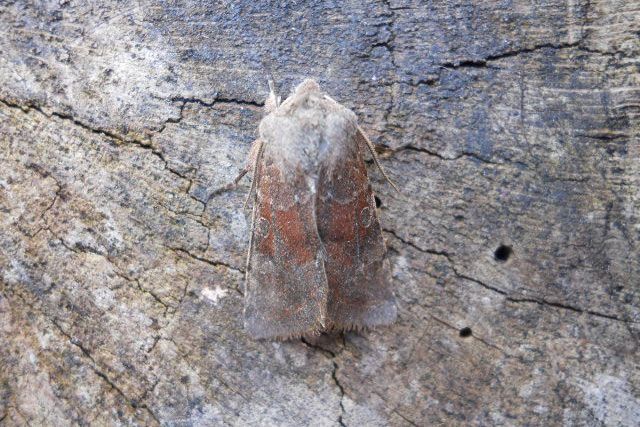 Fig. 16: Clouded Drab, Trench Wood (Worcs) (Steve Whitehouse).
Fig. 16 shows a smaller 'two-tone' red and grey Clouded Drab that may initially look a bit like a Lead-coloured Drab. However, the square-set wing shape and comparatively huge head puts us back on the right track. As we progress through the spring another aspect can make identification difficult — that of wear. Some Clouded Drabs can become so plain that we virtually have to rely on jizz alone for visual ID!
A lot of worn Clouded Drabs come to look like Fig. 17, and they become even worse in April and early May — hopefully by then you will have seen so many you will recognise them all! Watch out for Part II covering more Common Quakers, Blossom Underwing, Northern Drab and Powdered Quaker next month.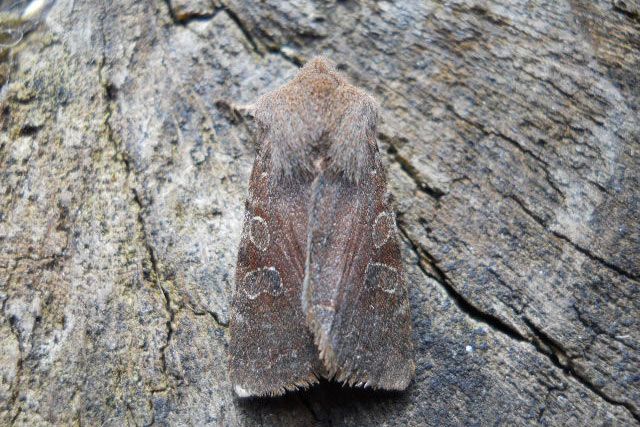 Fig. 17: Clouded Drab, 14th March 2012 (Steve Whitehouse).
Waring, Townsend and Lewington (2009). Field Guide to the Moths of Great Britain and Ireland. Revised edition, British Wildlife Publishing.