With autumn migration in full swing now, many birders will have already made the first of their many annual pilgrimages to a Bird Observatory. With 18 to choose from, and with half being on the mainland, what better way to see migration in action?
But are your visits purely twitching/birding trips, or do you contribute to the work of the Observatory? If you're not sure how you might do that, then read on…

Cretzschmar's Bunting, North Ronaldsay, Orkney (Photo: Dr Alexander Lees)
The Bird Observatory network was 'hatched' in the UK in 1933, when the first Obs was opened, by the pioneering Ronald Lockley, on Skokholm, south Wales. Soon to follow were the iconic names of Isle of May, Fair Isle and Spurn. While some observatories have come and gone, many have persisted and the recent accreditation of new observatories is testimony to the thriving network.
It is the fact that observatories have been carrying out standardised recording over their long histories that is core to their value. In an era of great environmental and, dare I say, climate change, this long-term monitoring is key to gaining an understanding of changes in our bird populations. So whilst outwardly many will see these prime migration sites as simple rarity magnets, there is much more going on behind the scenes.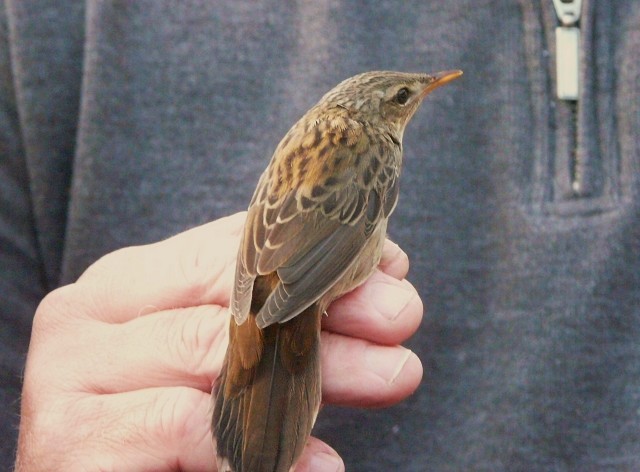 To the end of 2008, of the 43 accepted records of Pallas's Grasshopper Warbler, 23 have been at Bird Observatories, with 19 on Fair Isle alone. Others have been recorded at Cape Clear, North Ronaldsay, Portland and this bird at Spurn, East Yorkshire (Photo: Chris Gomersall)
The daily log
The core work of an observatory revolves around the daily recording of birds, both migrant and resident. We're not just talking about finding Olive-backed Pipits or counting passage Tree Pipits, but more about counting the much commoner Meadow Pipits passing over and recording the number of Great Spotted Woodpeckers on site. Equally importantly, this recording isn't just restricted to 'big days' but every day of the year — or season at some sites.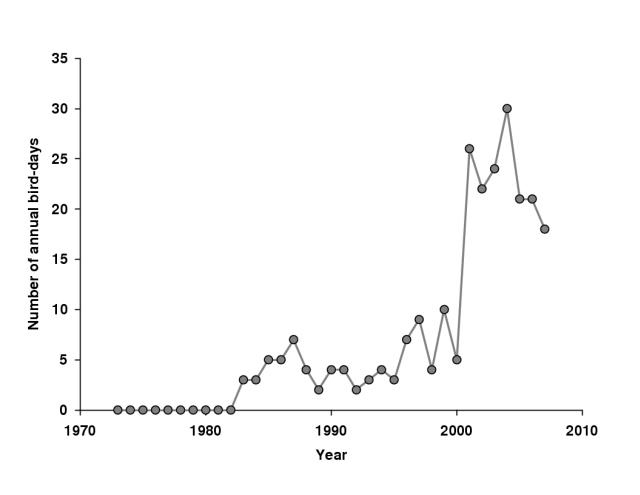 Annual bird-days of Great Spotted Woodpecker at Landguard, showing the recent dramatic increase in numbers. (Graphic: Bird Observatories Council)
Anyone that has stayed at an Obs will know the daily log call, a model others will have seen adopted in the Bishop and Wolf on the Isles of Scilly. The log call collates all sightings for the day, whether grounded migrants, 'vis-mig' counts, seawatches or counts of common species; this is where help is always needed. If you're visiting an Obs this autumn, even if just to twitch a single rarity, then do make an effort to note everything else you see. As mentioned previously in this series, don't assume that someone else will have submitted records. If you've covered an area, or sat and sea-watched, then write it down and send it in. You don't necessarily have to stay for the daily log call, but drop a note of your sightings into the Obs, visitor centre or office, or send them on later.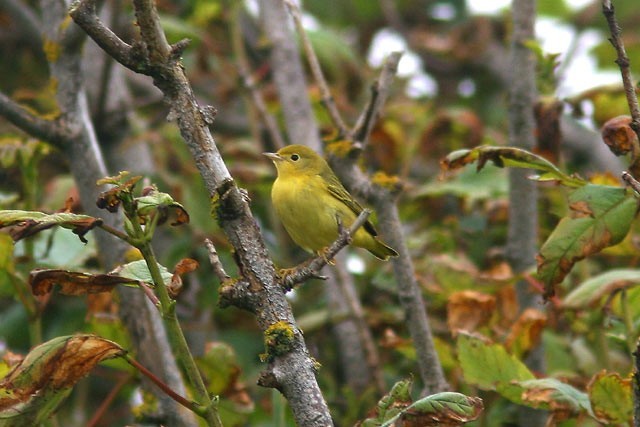 Yellow Warbler, Cape Clear, Cork (Photo: Tom Shevlin)
So although most migration happens at altitude and is susceptible to the vagaries of the weather, over time daily log counts are a great measure of population changes. Counts are generally summarised as 'bird-days' which are simply accumulated counts over the week, season or year. Comparison of annual bird-days across years (or five-year periods) gives a good measure of declines in some species that are perhaps less well recorded by the more intensive national monitoring (such as the Breeding Bird Survey or Wetland Bird Survey): species such as Sparrowhawk, Ring Ouzel, Grasshopper Warbler and Spotted Flycatcher.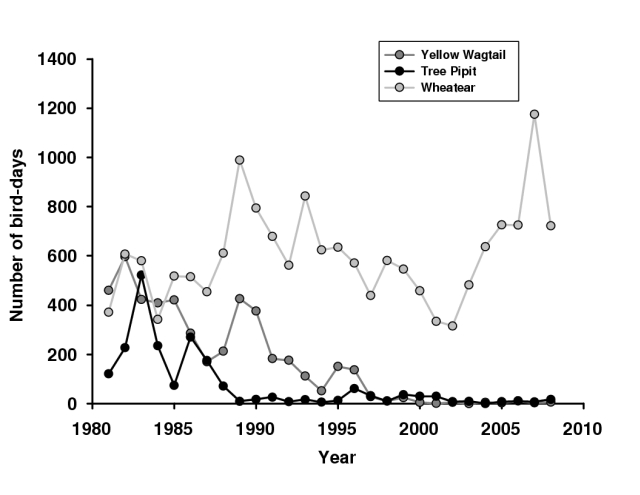 Annual bird-days of selected migrants at Walney, showing major declines in some species. (Graphic: Bird Observatories Council)
Content continues after advertisements
Visible migration
Many Observatories will carry out regular 'vis-mig' counts, and perhaps the most well-known are the Narrows watches at Spurn. These counts can sometimes be quite spectacular, and the sight of thousands of birds actively migrating along the coast is inspiring.
There's a lot of skill involved as such a wide variety of species are involved; so why not challenge yourself to give it a go — you never know what you might find. Sites like Gibraltar Point have recorded up to 40,000 Swallows in a single day, with other impressive counts including 300 Dunnocks on 27th August 1961 and 290 Lesser Whitethroats 16th August 1992. Perhaps strangest of all though were the 500 Blue Tits that headed southwest during 12th October 1949!
Obviously vis-mig focuses on diurnal migrants, but grounded nocturnal migrants are also counted. Some counts can be quite amazing, and Flamborough has recorded daily maxima of 23 Wryneck, 481 Redstart, 14 Icterine Warbler and 28 Yellow-browed Warbler. Fair Isle also has its share of big days, with daily counts of 65,000 Redwing and an incredible 1,000 Woodcock.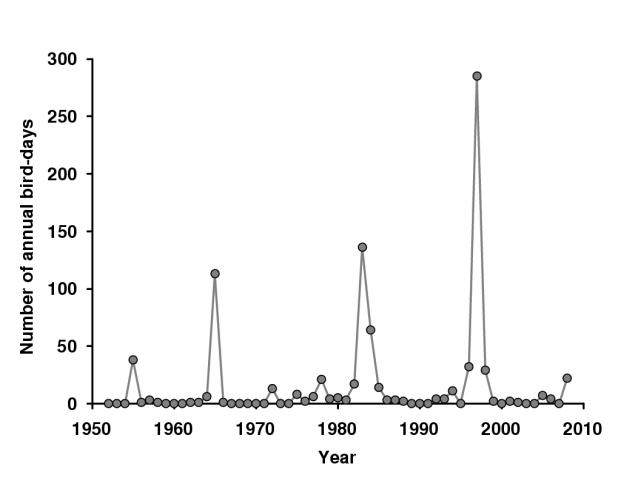 Annual bird-days of Jay at Dungeness, showing influx years. (Graphic: Bird Observatories Council)
Being coastal sites, or islands, Bird Observatories are ideal locations for seawatching as well. The long history of seawatching at Flamborough is the stuff of legend, and Holme have pioneered a systematic recording programme. For many passage seabirds, such as Sooty Shearwater, Sabine's Gull and Pomarine Skua, the only measure we have of the importance of British and Irish waters come from seawatch counts, and the more standardised these are the better the data collected.
Arrival dates
Just one of the uses of Bird Obs data is the recording of arrival dates. These are best calculated using 'AD50', which is the date when half of the birds that will arrive have arrived (using bird-days totals). Changes can be quite dramatic, and over 1966-2005 Spurn has seen advances in arrival date of, amongst others, Swallow (eight days), Reed Warbler (17 days) and Willow Warbler (nine days). Bird Observatories are the only source of standardised average arrival dates over such a long period of time.
Seabird colonies
With so many of the observatories being islands, many hold significant seabird populations. These are regularly monitored and are a great barometer on the health of our seas. Some of the most impressive breeding numbers are the 16,000 pairs of Manx Shearwaters on Bardsey, 28,000 pairs of Fulmar on Fair Isle (the fourth highest figure nationally) and the 42,000 Puffins on the Isle of May. It is the Isle of May that has also seen some of the most intensive seabird research anywhere in the world, carried out latterly by CEH. These colonies are quite spectacular and make a summer visit to one of these Observatories an unforgettable, and smelly, experience.
Visiting an Obs
So if you are visiting a Bird Observatory this autumn, then do experience all it has to offer. With the recent publication of a completely revised edition of the guide to Bird Observatories (following the seminal 1976 book), all of the information you need to visit an Obs is at your fingertips. Alternatively, visit the Bird Observatories Council website.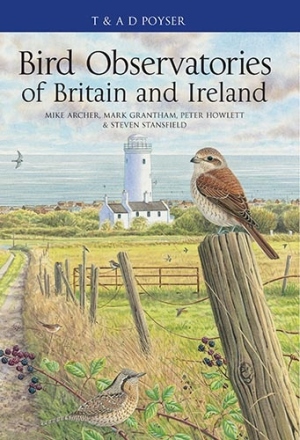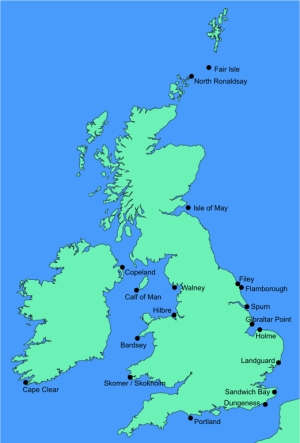 The revised guide to the Bird Observatories of Britain and Ireland (left) has chapters on each of the 18 accredited Bird Observatories (right). (Map: Bird Observatories Council)
The story wouldn't be complete without...
So while you're counting Robins and Goldcrest this autumn at your Observatory of choice, here's hoping you might also bump into one of these.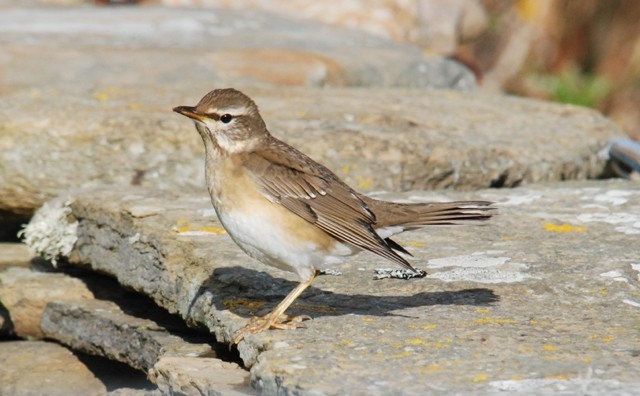 Eyebrowed Thrush, North Ronaldsay, Orkney (Photo: Kevin Woodbridge)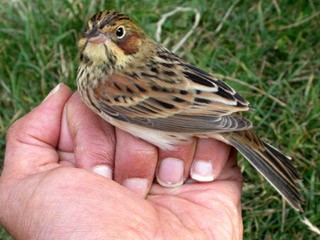 Chestnut-eared Bunting, Fair Isle, Shetland (Photo: Deryk Shaw)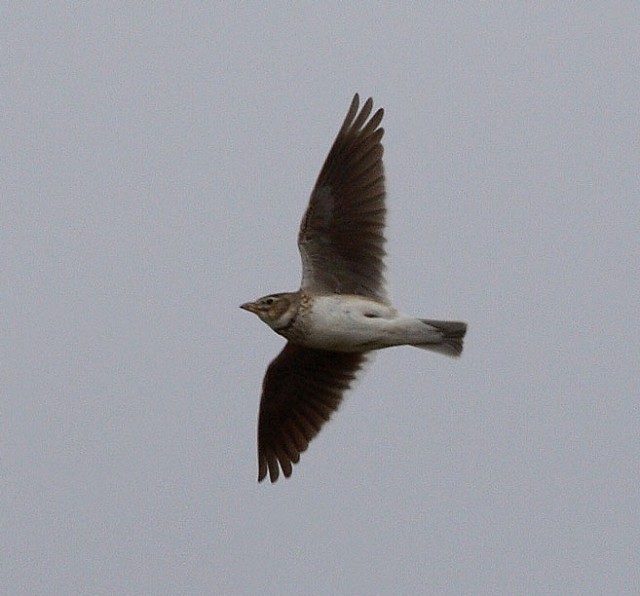 Calandra Lark, Fair Isle, Shetland (Photo: Mark Breaks)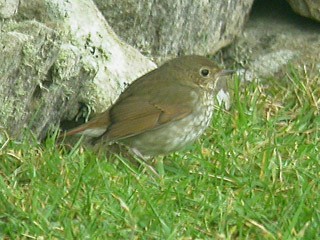 Fair Isle, Shetland has a habit of turning up incredibly rare birds, with no fewer than 26 firsts for Britain in its history. This Chestnut-eared Bunting and a Rufous-tailed Robin were both 'firsts' that turned up within a week of each other in October 2004. (Photo: Deryk Shaw/Fair Isle Bird Observatory)

Hermit Thrush, Cape Clear, Cork (Photo: Paul & Andrea Kelly)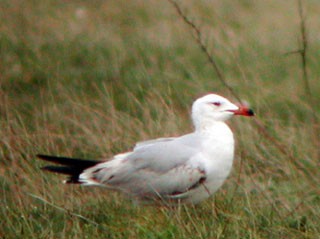 Audouin's Gull, Dungeness RSPB, Kent (Photo: Marc Read)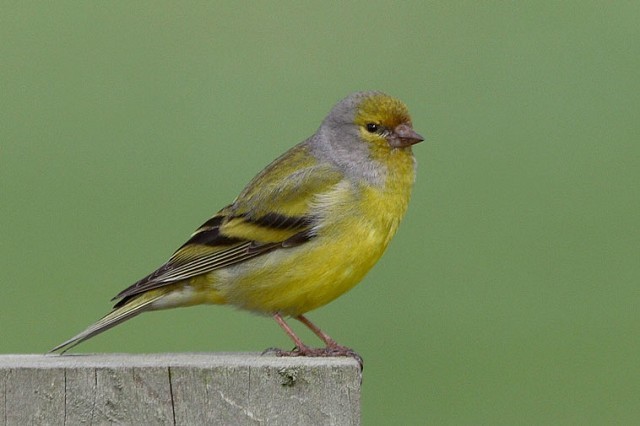 Citril Finch, Fair Isle, Shetland (Photo: Mark Breaks)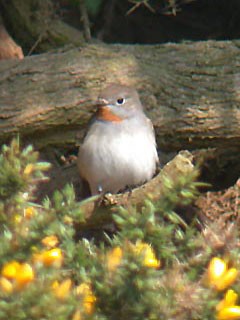 Taiga Flycatcher, Flamborough Head, East Yorkshire (Photo: Mark Reeder)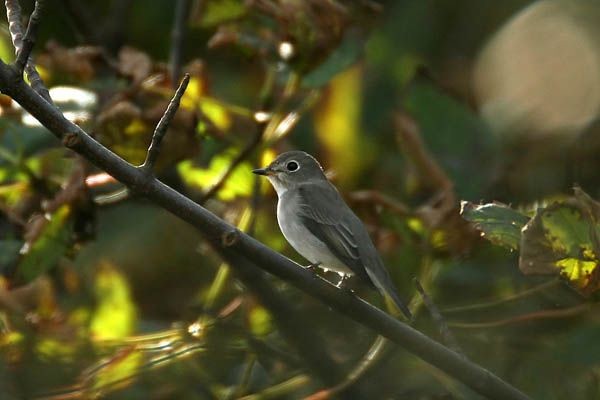 Brown Flycatcher, Flamborough Head, East Yorkshire (Photo: R.L.Brown)
Bird Observatories of Britain and Ireland
edited by Mike Archer, Mark Grantham, Peter Howlett and Steven Stansfield is part of the
Poyser monographs series
.
Hardback. 608 pages, 82 photos, 18 maps.
RRP £60. ISBN: 9781408110409