Admittedly, it's easy to be daunted by the mere mention of the word 'survey', as it brings to mind hours spent in the field making tiresome, meticulous notes of every single bird seen and spending hours poring over paper forms when you get home. But the reality is far from this nightmare scenario...
So you've been out birding at your local patch for the morning, scribbled some notes on the most interesting birds in your notebook (which hopefully you carry!) and got back home. Now you may not realise it, but you've actually just done a simple survey — easy! Your records then just need to be put to the best use.
While the morning is still fresh in your mind, why not enter your records into BirdTrack? In addition to the interesting birds in your notebook, you'll just need to add 'ticks' for the other species seen or heard. Complete lists of birds can be used to investigate patterns of movements and arrivals across the country. Your records will, with your permission, also be made available to your county bird club, ensuring they are of the most value possible. Don't worry about sensitive records or rare breeding birds, as good systems are in place to deal with these.
Time needed: 5 minutes at your computer!
Submit online: www.birdtrack.net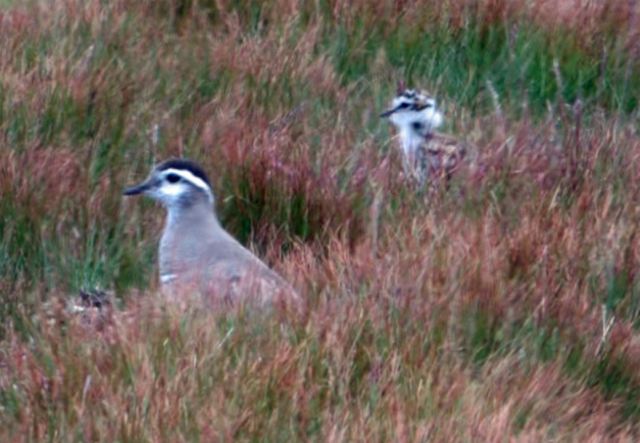 Records of rare breeding birds will only be mapped at a scale agreed with the Rare Breeding Birds Panel. For other species, records can manually be set to 'sensitive' in BirdTrack (Grab: BirdGuides)
What about your quick mid-morning coffee break in the garden? OK, so you haven't got your bins with you, but it's no effort really to have a quick look for that thrush nest that you've long suspected is in the hedge somewhere. If you find it, then 'surveying' is as simple as a weekly count of the number of eggs or chicks and submitting it to Nest Box Challenge, which is now recording open nests as well as boxes. If you're worried about disturbance issues, then there are guidelines on the BTO website.
Time needed: as long as it takes to count some eggs or chicks!
Survey details: www.bto.org/nbc
Content continues after advertisements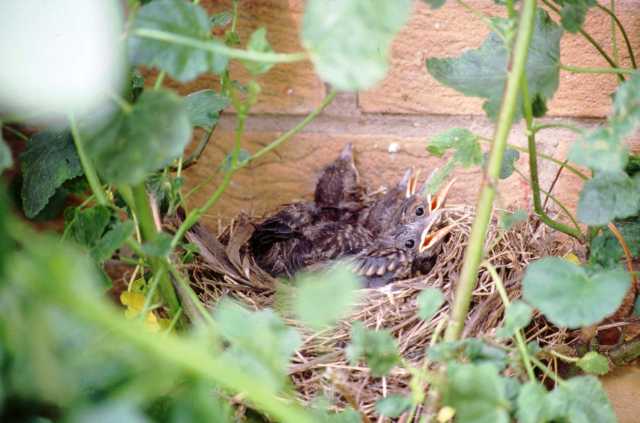 It's a quick and easy job to check an open nest, such as this Blackbird (Photo: Edward Charles Photography)
More structured doesn't necessarily mean more effort either, and there are various surveys to suit the time you have to offer. Increasingly, submission of records happens online, with dedicated web pages for most of the major surveys. So our list of reasons to be scared of surveys is running rather thin...
If you can spare about five hours over a summer (not much really!) then why not take on a Breeding Bird Survey square? If you can spare two hours over the summer and two hours over the winter, why not take on a Bird Atlas TTV? If your patch is a defined wetland area, then why not cover it more regularly as part of the Wetland Bird Survey? If you're more of an armchair (or kitchen chair) birder, then why not register for the Garden BirdWatch survey, submitting weekly lists of birds using your garden?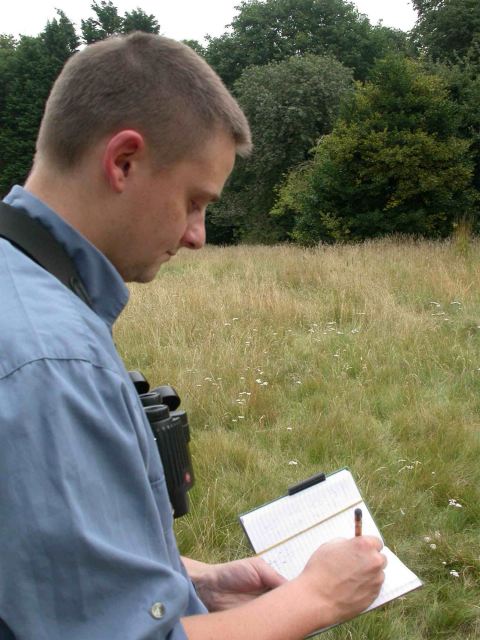 Carrying out a Breeding Bird Survey (Photo: Dawn Balmer)
There are many other ways to contribute, too many to mention here, but all can be found on the BTO's list of core surveys.
So as a lifelong bird recorder myself, I'd encourage you to think about putting something back into a hobby you enjoy so much. However, you'll be amazed at how addictive it becomes, so beware...
Remember as well that it's not only birds that can benefit from your efforts. You could also contribute sightings of many other groups, such as butterflies and dragonflies.
Many of the surveys the BTO runs are joint projects. For a full list of project partners, see the individual survey pages.