The inaugural Inter-Peninsula Bird Race took place over 11-12 September 2020, when six teams from Spurn went head to head with the brilliant Cape May, Long Point and Falsterbo bird observatories. The young "Calandra Crew" took the local victory, with 117 species. Highlights included Barred Warbler, Lapland Bunting, Caspian Gull and Little Stint, to name but a few. As an observatory, we finished on 129 species, a decent tally in warm south-westerly winds. The full eBird list for the day can be viewed here.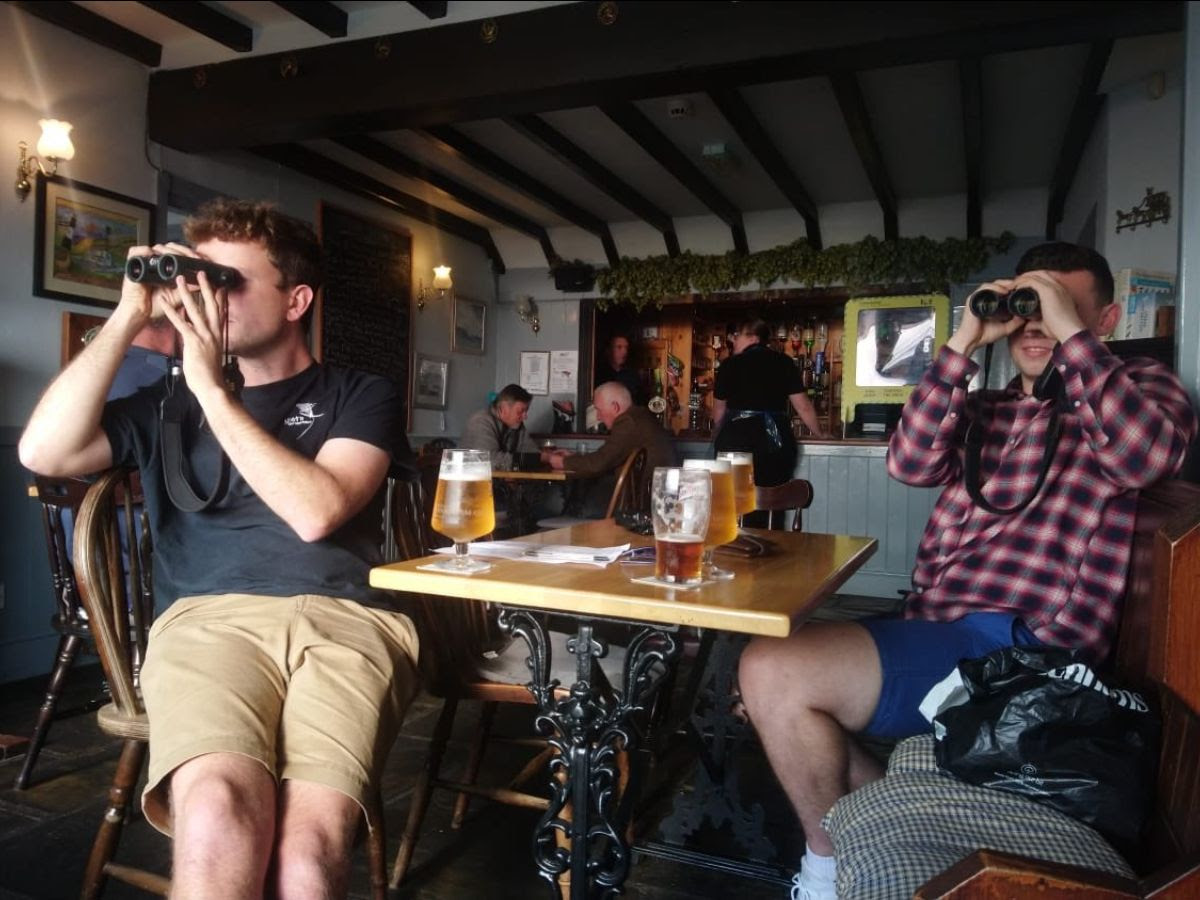 Some teams adopted a more relaxed stance than others (Jonnie Fisk / Spurn Bird Observatory).
Over the coming hours we waited for the other observatories to declare their scores. Falsterbo up first; 129 species. Followed by Cape May; 129 species. A tense wait on Sunday morning until the news from Long Point came through. 1. 2. 9. Unprecedented, a four-way tie! An absolutely outrageous result and one nobody was expecting.
Overall, 306 species were seen at the four observatories. This really does show how similarly reliant on migration all four sites are, despite being in different countries and continents, as all commented on the poor conditions and, therefore, relatively low total. It is likely that given good conditions leading up to the race Spurn could have topped 150 species. Hopefully, we will run this race for years to come and with increased motivation to give it our all!
At the time of writing, we have raised an incredible £1,040 on the GoFundMe page. This will go a long way to supporting our future youth exchanges with our brilliant partner observatories, and all of the Spurn Bird Observatory team would like to give huge thanks to anyone who has donated thus far. Overall, an absolutely brilliant event, which only sees our Friendship Agreement with these fantastic observatories go from strength to strength. Many people also commented it gave the Spurn area a very similar feel to MigFest, which had been set to be held the very same weekend.
Find out more about Spurn Bird Observatory at www.spurnbirdobservatory.co.uk.