On 29th December 2009 Lincolnshire birder Dean Nicholson was searching for interesting gulls at his local landfill site at Gainsborough in Lincolnshire when he located an adult Caspian Gull. This bird was particularly distinctive owing to the fact that the bird was missing approximately half of the tarsus and the foot from its right leg.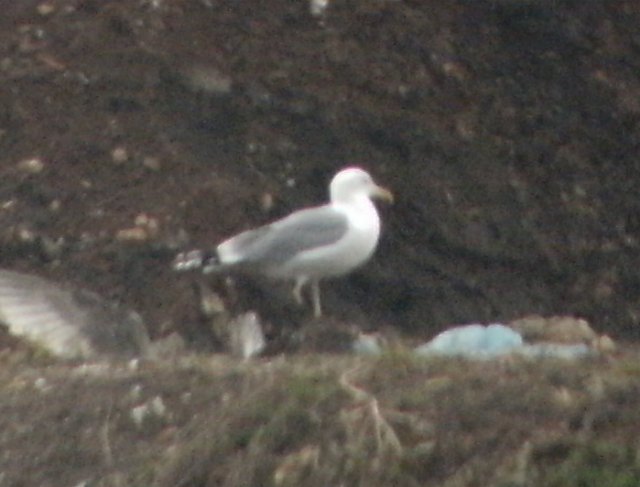 Stumpy, December 2009 at Gainsborough, Lincs (Photo: Dean Nicholson)
Dean recalled that ex-Lincolnshire birder Kevin Du Rose had seen a Caspian Gull with part of a leg missing at the same site a few years previously. Dean contacted Kevin and photographs were compared to see if the bird in question was missing the same appendage and whether it was severed at the same point.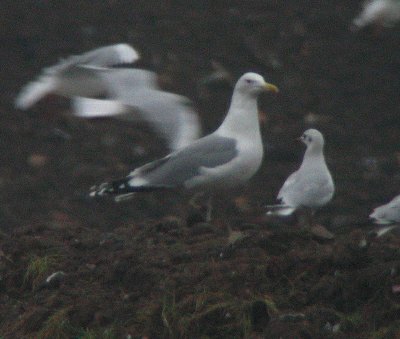 Stumpy, January 2006 at Gainsborough, Lincs (Photo: Kevin Du Rose)
Comparison of photographs appears to confirm that the sightings involve the same bird; the chances of a Caspian Gull with a matching limb loss would seem pretty remote. The earlier sighting of the bird at Gainsborough was on 9th January 2006. Kevin had nicknamed the bird 'Stumpy' on his internet blog for obvious reasons. Before this Kevin had also recorded this bird at Kirkby on Bain Pits (Lincolnshire) on 28th October 2005; Kirkby is approximately 30 miles to the southeast of Gainsborough.
Content continues after advertisements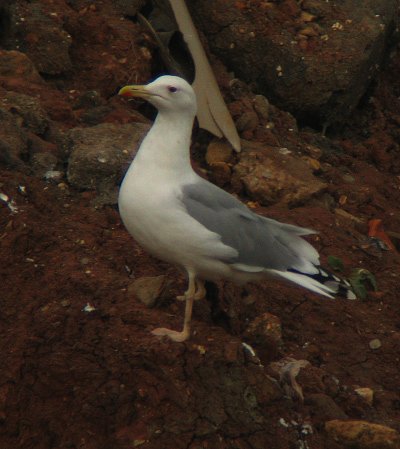 Stumpy in October 2005 at Kirkby on Bain Pits (Photo: Kevin Du Rose)
Although a considerable period of time has elapsed between the sightings of Stumpy, Dean and Kevin believe all three sightings almost certainly refer to the same bird. Lincolnshire is a relatively under-watched county, especially by birders looking for Caspian Gulls. The longevity and faithfulness of gulls, for example 'Rossi' the Ring-billed Gull of Westcliff-on-Sea (Essex), make the adventures of Stumpy highly feasible. Given Stumpy was an adult back in 2005 she or he must now be at least nine years old — not bad for a one-legged gull!
Dean and Kevin would be keen to hear of any sightings of Stumpy from other locations. Gainsborough lies directly on the county border of Nottinghamshire: surely Stumpy must venture into Nottinghamshire from time to time. Has anyone else seen Stumpy? Please let us know.