There is a natural event as impressive as anything on the African plains, and it is only four hours from Luton! Each autumn, up to 1.3 million raptors are funnelled through a narrow passage between the Lesser Caucasus and the Black Sea just north of Batumi in the Autonomous Republic of Adjara, Georgia. Colossal kettles of European Honey Buzzards and Black Kites interspersed with myriad eagles, harriers and sparrowhawks fill the sky, rising on the thermals before streaming south to continue their migration.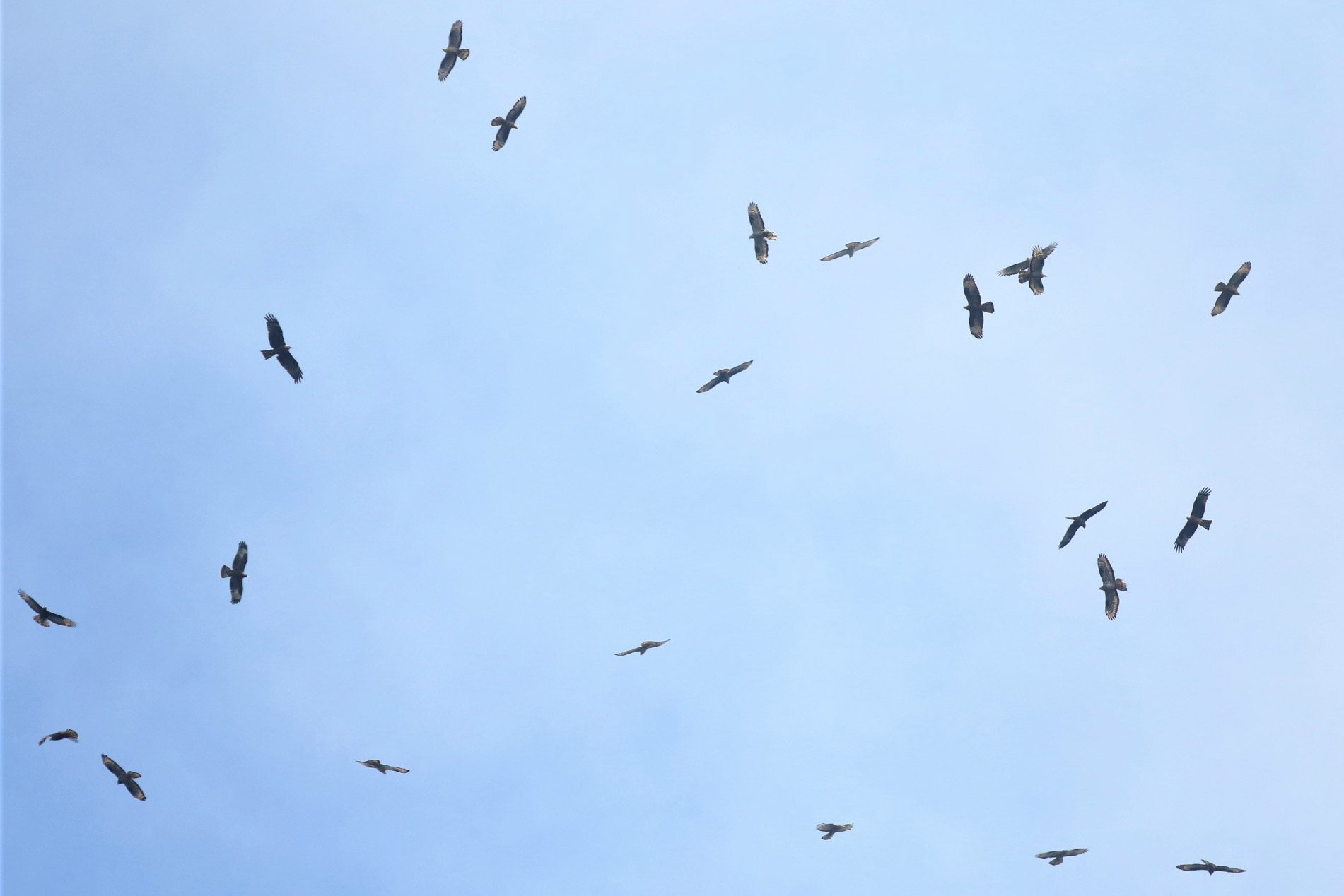 Batumi is famous for its raptor passage. Here, European Honey Buzzards and Black Kites pass overhead (Johannes Jensen / Batumi Raptor Count).
To coincide with this spectacle, the Batumi Birdwatching Festival is organised by the Department of Tourism and resorts of Adjara (Visit Batumi), SABUKO (BirdLife partner in Georgia) and the Batumi Raptor Count to establish the area as a birding destination. This celebration of the region's birds is hoped to bring a much-needed economic boost to a post-Soviet territory still trying to find its feet, as well as raise the profile of the birds locally to help reduce hunting and increase conservation. I joined Tim Appleton MBE, the mastermind behind the Birdfair, Dr Rob Sheldon, Chairman of the Ornithological Society for the Middle East, the Caucasus and Central Asia, Jean-François Therrien from Hawk Mountain, and Dale Forbes, Swarovski's Head of Marketing, as an invited 'international delegation' to both contribute to the festival and experience the birding for ourselves.
With a wide variety of habitats, from semi-tropical forest to the wetlands of the Kolkheti National Park and estuarine delta of the Chorokhi, the birdlife in a relatively small area is abundant and diverse. Within minutes of arriving at the beautiful botanical gardens we had already seen the enigmatic Krüper's Nuthatch and were probably unlucky to have only seen two of the seven species of woodpecker (Lesser Spotted and Great Spotted).
As with many places, the scourge of plastic is unfortunately evident on the beaches. This is not discouraging the birds just yet as we watched Broad-billed Sandpiper digging around while Citrine and Yellow Wagtails flitted about, and a young Western Osprey attempted to hunt in an inlet. Increased awareness from the growing birding community will only put more pressure on the authorities to help keep the beaches clean and tidy.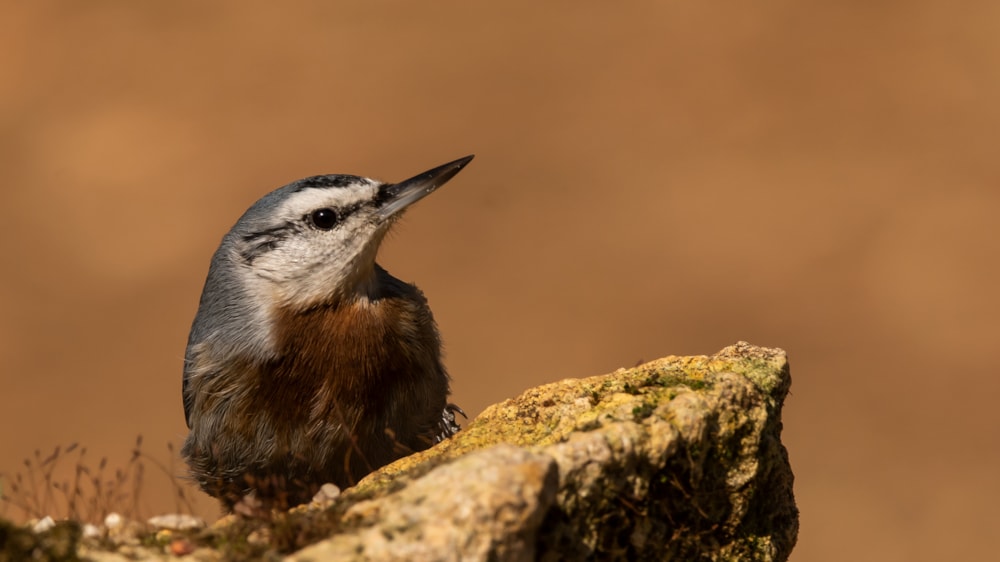 Krüper's Nuthatch is easily observed at Batumi (Bugra Dogan).
Our guide and tireless advocate for Georgian birding was Belgian Johannes Jansen (efforts are being made to develop local guiding talent but it is essential to have an international expert to take you to the best places presently). We found some incredible and unexplored spots, such as a small area of reeds just off the main road where we were straight onto a Eurasian Bittern. As if by magic, a couple of minutes later, a Little Bittern turned up to show us the remarkable size difference. A Little Crake also made an appearance.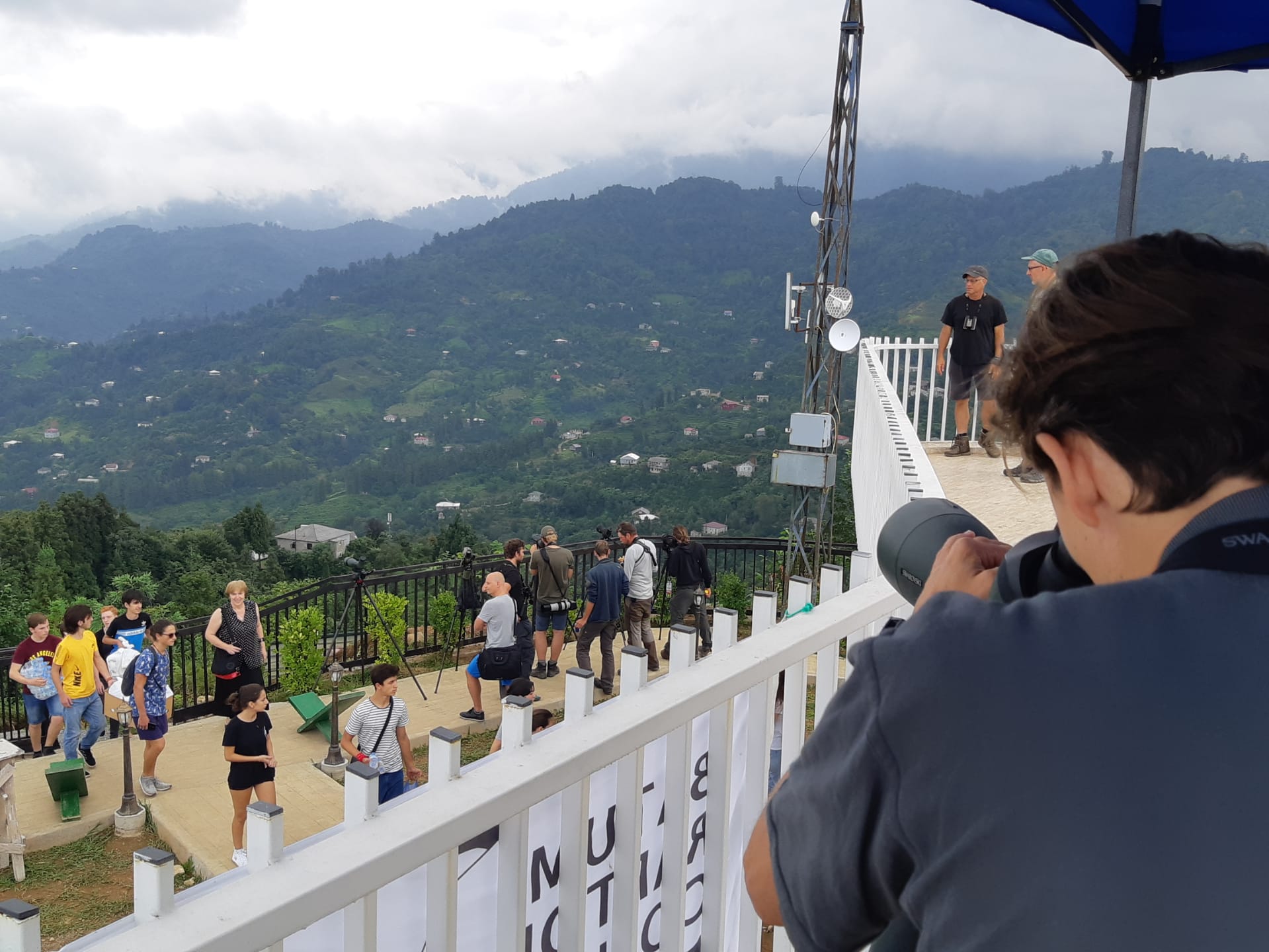 One of the famous raptor-watching sites at Batumi (Johannes Jensen / Batumi Raptor Count).
With three mornings' birding, we were well over 100 species. However, the highlight for me remains the afternoons positioned high on the pristine mountainsides at one of two stations monitored by Batumi Raptor Count (BRC). These are the perfect vantage points to view the flow of tens of thousands of raptors that cruise by eye level. They are monitored by a dedicated team of volunteers that somehow manages to count all the raptors that go past as well as the huge flocks of colourful European Rollers and European Bee-eaters, which sometimes total several hundred, to provide much-needed data for research and conservation. With the sky a blur, they also prove useful for singling out the unusual from the crowd, such as Steppe and Lesser Spotted Eagles and, my favourite, the stunningly elegant male Pallid Harrier that snuck into the count at closing time on my final day.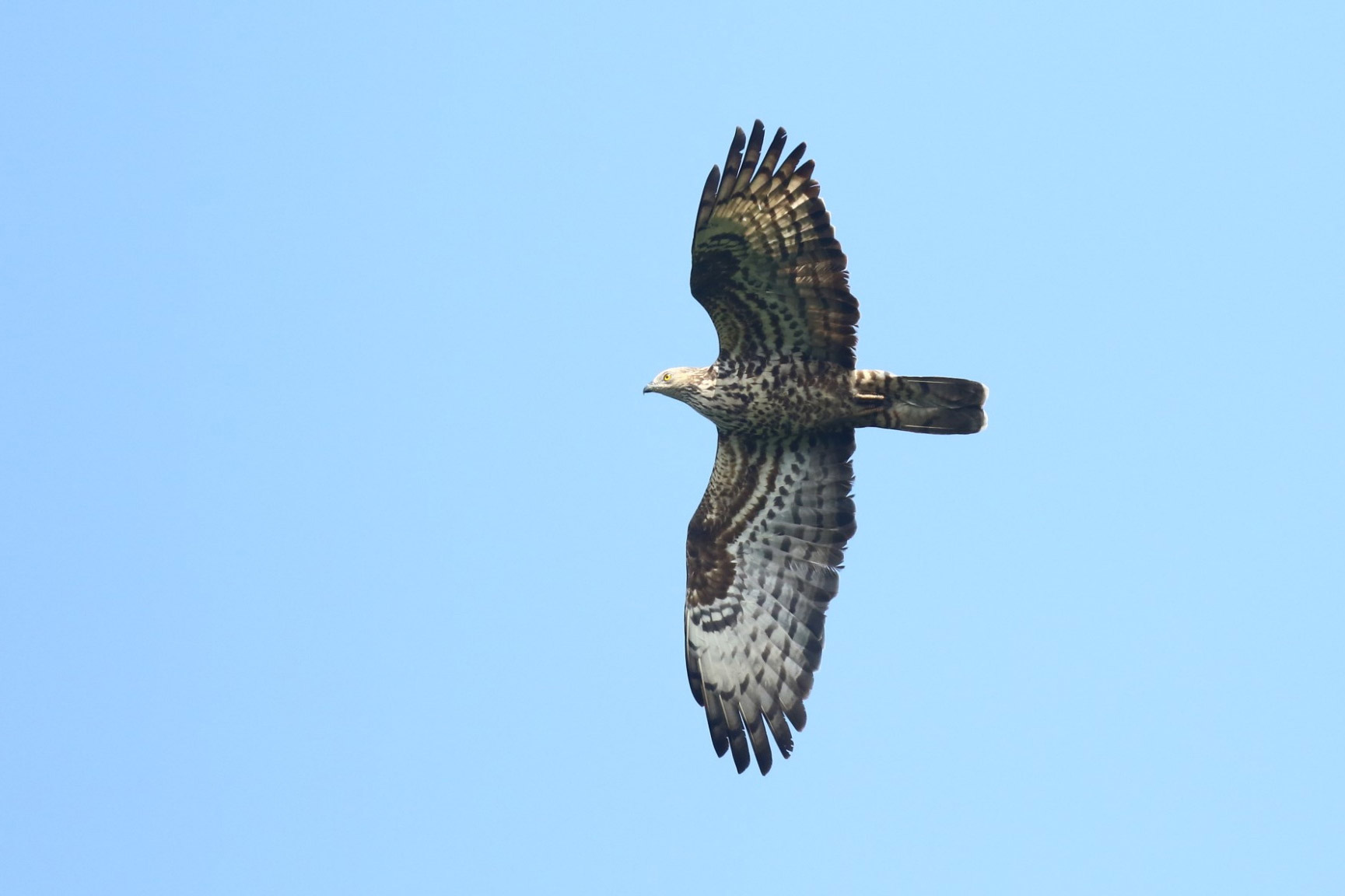 Raptors often pass very close overhead; here, a European Honey Buzzard drifts over (Johannes Jensen / Batumi Raptor Count).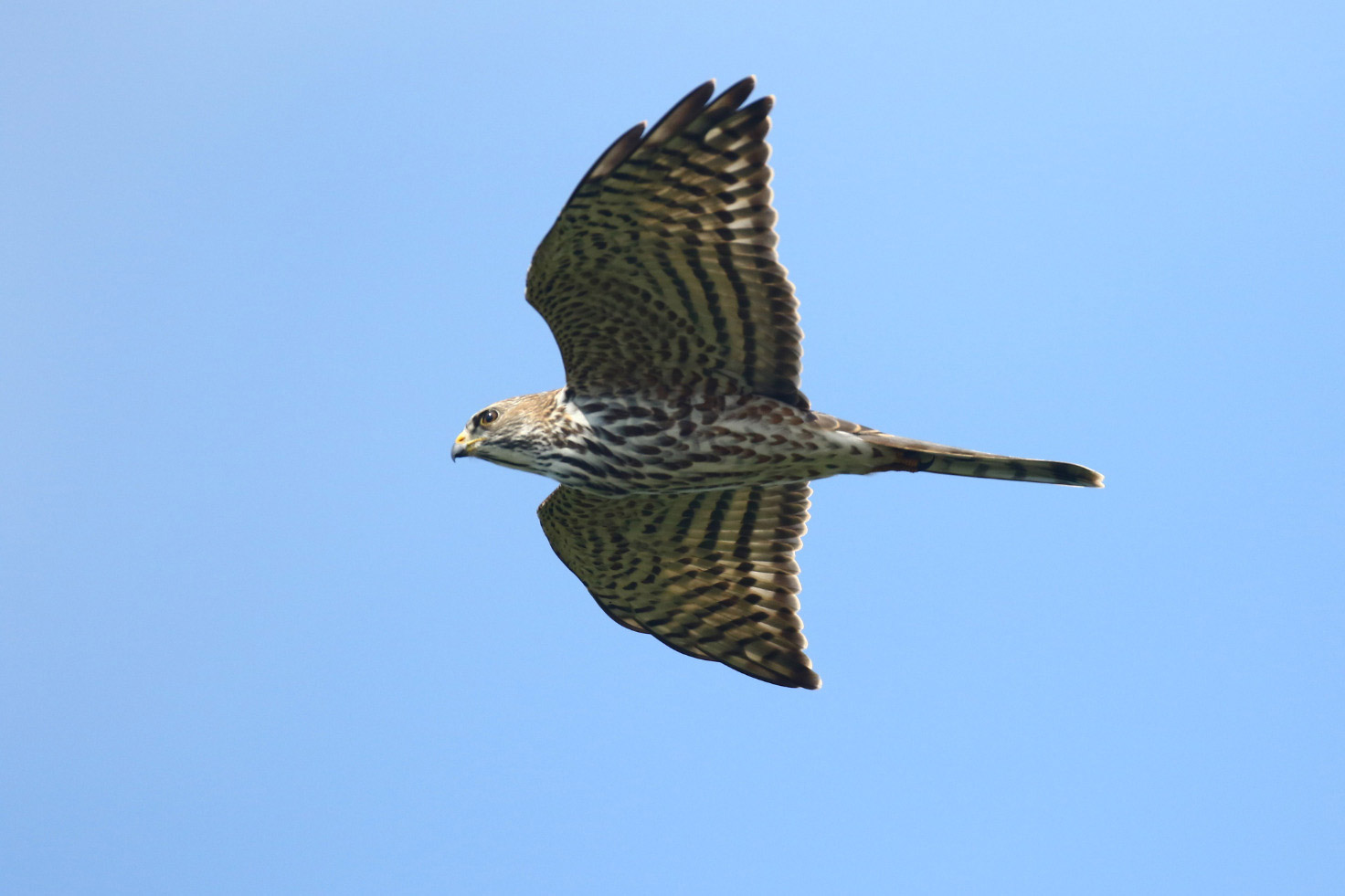 ... while this is a juvenile Levant Sparrowhawk (Johannes Jensen / Batumi Raptor Countad).