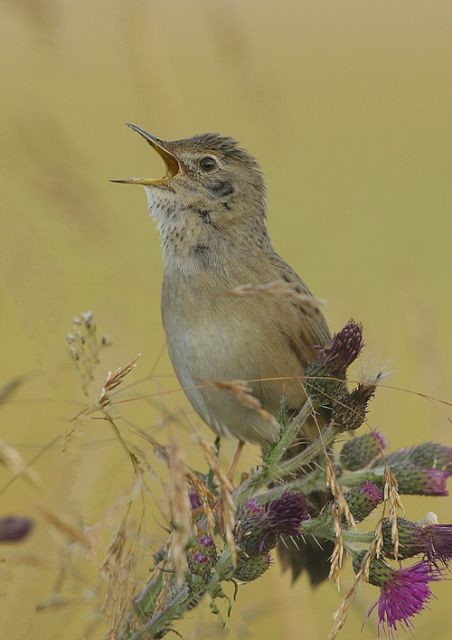 Grasshopper Warbler (photo: Dave Winnard).
Amazingly, two warblers ringed on the same day (21st August 2005) at Titchfield Haven, Hampshire, were recently caught at the same site in Djoudj National Park, Senegal, within a week of each other! These birds, a Sedge Warbler and a Grasshopper Warbler, are both long-distance migrants, commuting between the UK and West Africa every year.
A recent expedition by French bird ringers to Senegal has turned up some rather interesting Hampshire birds. The expedition earlier this winter found birds from several sites along the south coast, showing how important a network of protected feeding sites is for migrating birds.
The real prize catch was a Grasshopper Warbler, as in over 95 years of ringing in Britain and Ireland, this is only the second time a Grasshopper Warbler ringed in this country has been found south of the Sahara. The first was a bird ringed in neighbouring Sussex in August 1992, recaught by ringers in Djoudj National Park in January 1993. Two birds have made the return journey though, both of which were coincidentally ringed in Djoudj National Park, being found within 40km of each other in Cumbria and Dumfries in 1993!
Also caught on the recent expedition were other Sedge Warblers from Walberswick, Suffolk; Ballycotton, Co Cork; Bardsey, Gwynedd and Icklesham, Sussex.
Content continues after advertisements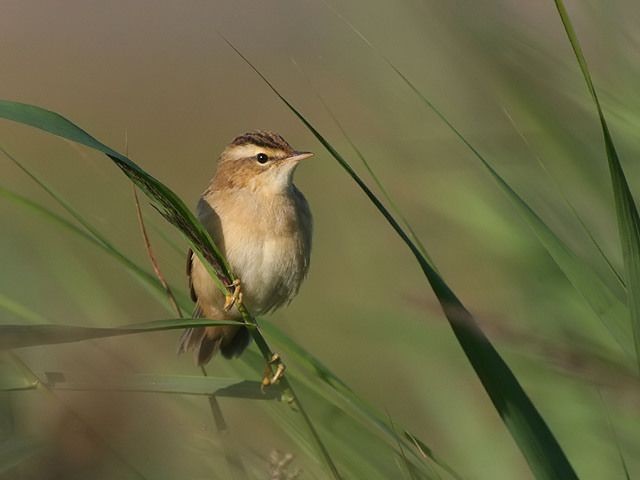 Sedge Warbler (photo: Peter Simpson).
Mark Grantham of the BTO's Ringing Unit commented, "This really shows how much there is still to learn about migration. Everyone can contribute as well, so Hampshire residents should double check any birds that the cat brings in or birds that hit the window! You never know, it might be another visitor from Senegal!" Anyone finding a ringed bird is urged to report it online at www.ring.ac.
Barry Duffin, site manager at Hampshire County Council's Titchfield Haven National Nature Reserve, ringed both of these birds and added, "It's great to know that all of our efforts locally are worthwhile, and this really does show how our protected habitats in Hampshire have a vital role to play in migration."
Ringing, as a practical science, can only be learnt working in the 'field' with a qualified Trainer, of which there are over 300 in the country. The BTO runs the Ringing Scheme and issues ringing permits under license from the Government agencies. After undergoing a period of training, usually of two years or more, a successful trainee is awarded a C permit, allowing him or her to ring alone, but still on behalf of a trainer. See:
www.bto.org/ringing/ringinfo/become-a-ringer.htm
.