As midsummers go 2019 has had its fair share of exciting vagrants, and I've lost count of the number of times my phone has 'peeped' with BirdGuides rarity notifications. Pride of place indisputably goes to the giant petrel off the north-east coast, even if its specific identity is unconfirmed, but Great Knot, Blue-cheeked Bee-eater, Baikal Teal, Sooty Tern and a significant Two-barred Crossbill invasion are among the others deserving special mention.
There was a time not so long ago when news of any one of these species would have seen me on the road in minutes, picking up friends at prearranged rendez-vous points in a well-rehearsed emergency response plan. And now? I didn't go for any of them – these days, partly for environmental reasons, I'm much more selective about long-distance twitching.
The mega that tested my resolve the most was the male Little Bustard at the Wildfowl and Wetlands Trust (WWT) reserve at Slimbridge. The opportunity to get this species on my British list was made all the more gripping as photos emerged on social media but, having previously seen it in several countries overseas, I decided that absence should make the heart grow fonder this time.
Before anyone accuses me of preaching about the environment, I'm not – if you twitched the bustard, or any other desired ticks, then I hope you were successful. Each to their own. If you racked up a fair few miles in doing so, let me just politely point out that the excellent World Land Trust runs a scheme to help offset greenhouse gas emissions through the protection and restoration of carbon-rich wildlife habitats.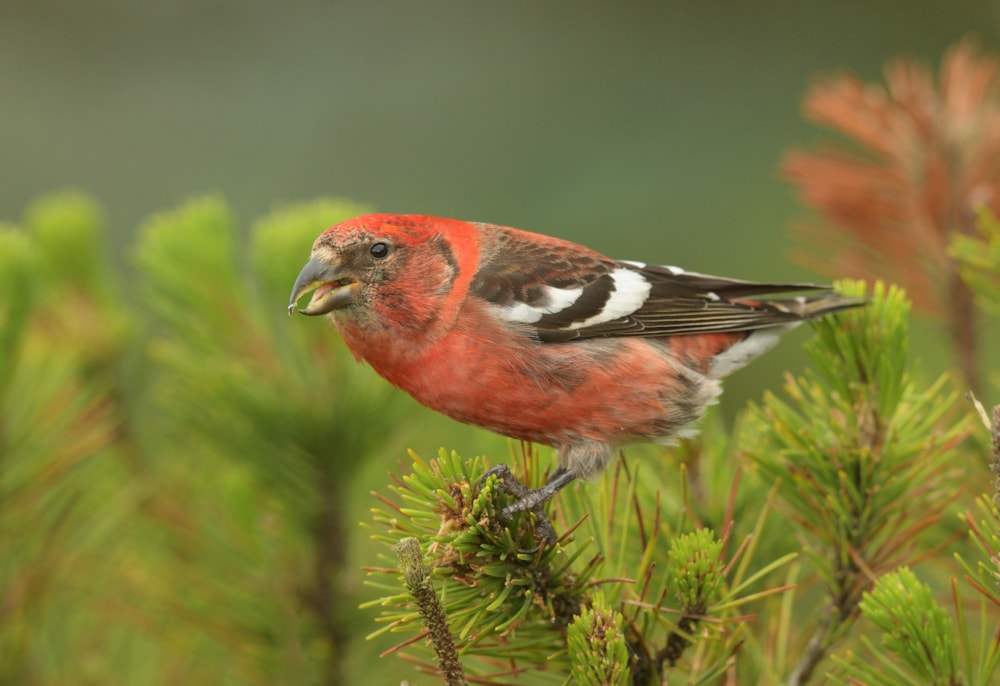 Among summer 2019's many highlights was a record invasion of Two-barred Crossbills, most of which appear in Shetland (Baz Scampion).
Open all hours
The environment is not the only cost to be factored into such decisions. On the other side of the twitching equation, opening a reserve out of hours over several days to accommodate large numbers of visitors takes a lot of time, effort and goodwill. Nonetheless, the WWT went the extra mile to make sure that as many people as possible got to see the Little Bustard during its four-day stay. Despite this, there were still complaints (albeit from a small minority) about the £10 admission charge for non-members.
Content continues after advertisements
In my view, anyone who thought that this was steep didn't appreciate the bargain they were getting. The WWT is a charity which needs to generate income to fund its conservation work, manage its reserves and pay for its overheads. And at £10, admission was actually discounted from the normal non-member rate of £13.45 (£14.80 with gift aid). Effectively, for way less than a round of beers, you could be getting a once-in-a-lifetime experience.

A large number of visiting birders meant the £10 admission fee to see the Little Bustard at Slimbridge WWT in June 2019 raised funds for the charity's important conservation work (Sam Viles).
It's also worth noting that staff and volunteers at Slimbridge gave up their free time to open early, close late and manage access, so the full value of every £10 paid has gone back into funding the Trust's work. In total, according to the WWT, some 2,200 birders came to twitch the Little Bustard: if, say, half of them were non-members, that's potentially £11,000 towards projects like Spoon-billed Sandpiper conservation, Black-tailed Godwit headstarting and Madagascar Pochard reintroductions. Surely that represents good value for money?
For those who can afford to, a better option still would be to become a WWT member and never have to pay to visit its reserves network. No, I'm not on commission, but I do think that £55 a year is good value. Since rejoining the WWT a few years back, I have made a point of visiting at least three reserves a year to make the most of my membership, and it's been great reacquainting myself with the hordes of Barnacle Geese at Caerlaverock, the herds of Whooper Swans at Welney and the regular Eurasian Bitterns at the London Wetland Centre. Perhaps next time I visit Slimbridge I'll find my own rarity.