There's no better season in the birding calendar than spring, and no better time to be working a local patch than the second half of April and early May. Migration is at its peak, birds are in full plumage and full voice, and expectations are running high. Play it right and a year's worth of highlights could be yours within the space of a few days.
I've known this since getting firmly hooked on my first local patch, Hampstead Heath in north London. This significant green oasis, more famously covered by one Bill Oddie, among others, was where I cut my birding teeth as a youngster. It was also where I first experienced the magic of spring migration, on one memorable April outing logging singing Wood Warbler, male Common Redstart and male Whinchat, these peachy spring migrants all arriving the day after a male Pied Flycatcher (found by my younger brother and friends) ended its four-day stay.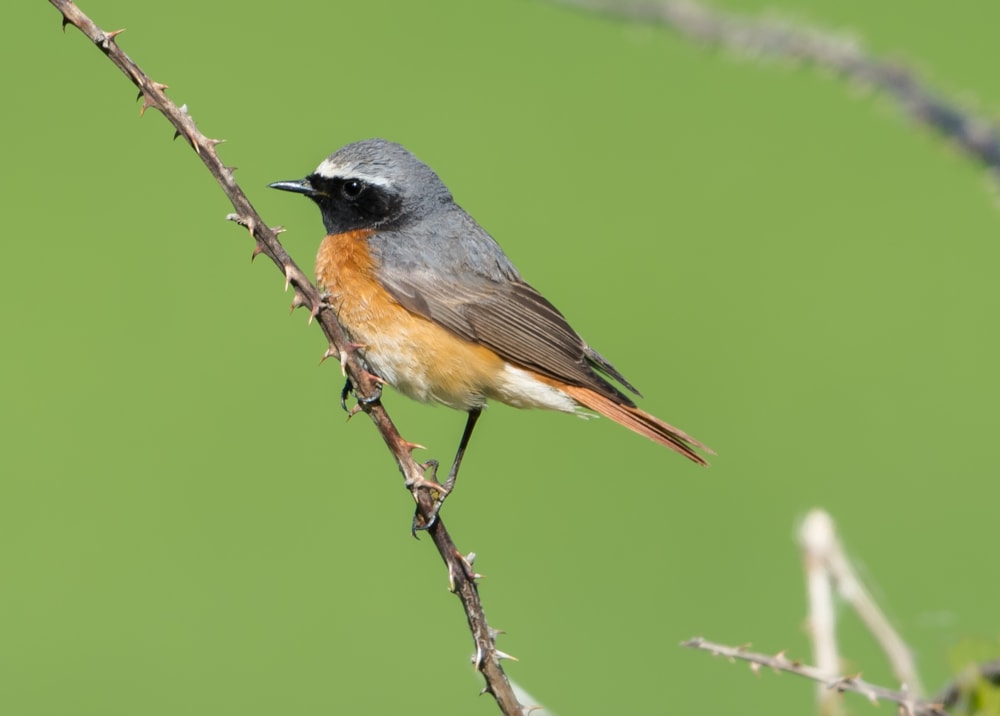 There are few finer spring sights than a migrant male Common Redstart on an inland patch in April (Sean D'Arcy).
This veritable haul was seen not just by us, but by the Heath's Official Observer, Kate Springett – which was just as well, as we wouldn't have been believed otherwise. A one-woman rarities committee and mentor to the enthusiastic young birding community, Kate was as sceptical as she was knowledgeable. We were guilty of stringing unless proved innocent by her own eyes, a major source of frustration even if her caution was well intended.
Content continues after advertisements
Patchwork
These days my local patch is Alexandra Park, barely a couple of miles east of Hampstead Heath. Smaller and less wooded, though no less disturbed, it similarly mixes moments of elation with long periods of run-of-the-mill coverage. In this technology-driven era, at least a WhatsApp group ensures that any exciting birds are quickly shared and enjoyed by a dedicated bunch of birding friends, as evidenced by the mass twitch of nine observers for this spring's first site Avocet.
Such birds are by nature the exception to the rule. As much as we may love the patch, working it can feel like a bind at times. Walking the same route and seeing the same species, day in, day out, for large parts of the year, can be a challenge. Going out whatever the weather, just in case it's the one time that you might actually find something, can feel like a chore. Or not going, then missing something – we've all been there.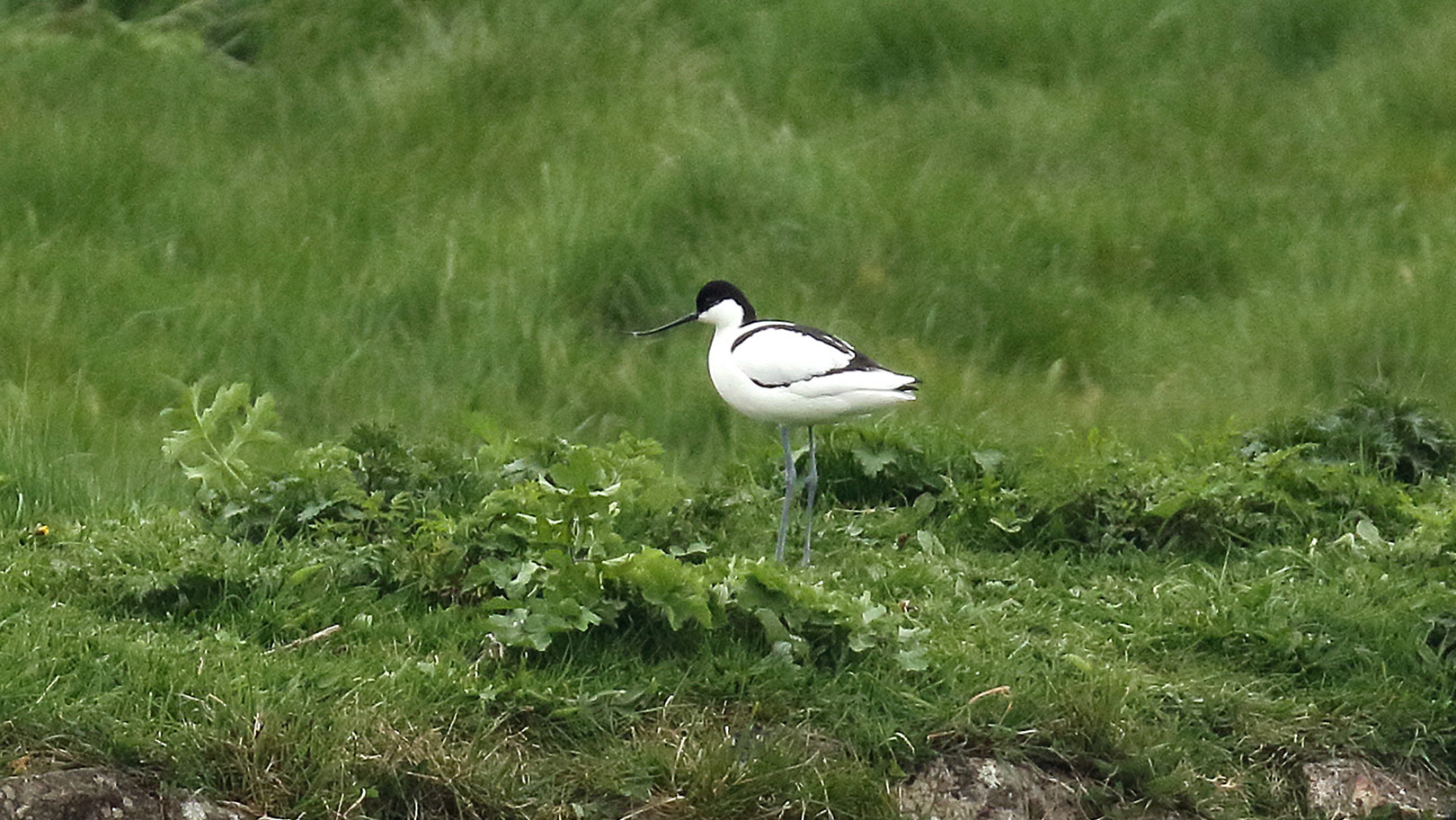 Avocet may be a familiar sight in estuaries and marshes on the coast, but this spring 'vagrant' in a city park equates to patch gold (Dominic Mitchell).
There are other downsides, too, as evidenced only too well by another of my erstwhile patches, Walthamstow Marshes in east London. On one visit I was asked "What are you looking at?" by a shadowy figure behind a tree whose pistol gave a chilling emphasis to the question ("Nothing" was the deferential response as I moved swiftly on). Another time, a man in combat fatigues and black balaclava pointed a rifle at me – a 999 call saw a police dragnet descend rapidly on the marsh and the culprit was eventually cornered. I never did find out what he was up to.
But we put up with such moments because, just once in a while, the patch can come good and turn up trumps. Twenty-five years ago this month, in that same 'handgun hawthorn' on Walthamstow Marshes, I found a singing male Subalpine Warbler on my way to work. All the miserable weather, birdless winter visits and menacing characters were forgotten in an instant, and the adrenaline rush was overwhelming. The high from one big bird feels like it can last a lifetime, and in some ways it does, because that's exactly why we keep on patch-watching.