There's more to life than lockdown, but in a birding context it has been hard to escape it – physically and mentally. As we pass the anniversary of the first national lockdown and prepare to follow the so-called road map out of the pandemic, at least we can look forward to broadening our birding horizons again in the weeks and months ahead.
Not that staying local has been without its advantages. My daily exercise walks have led to the exploration of a number of new areas close to home. I have got to know the whereabouts of the handful of scattered colonies of House Sparrows that survive in my corner of north London, mapped a few surprising breeding birds for the British Trust for Ornithology and found a couple of wintering Firecrests that I probably wouldn't have come across in normal circumstances.
Last year I also made exactly 200 visits to my local patch at Alexandra Park, a feat that would not have happened without lockdown, and one which I am unlikely to repeat. If at times it felt like Groundhog Day writ large, at others the effort was repaid with the kind of finds that every patchwatcher hopes for, including a stunning fly-over Common Crane.
Such is the local community of birders and naturalists that, despite necessary restrictions, the social side of birding has also been maintained to a reasonable degree – it's almost impossible to visit the patch without bumping into another birder and swapping socially distanced news.
All that said, I've undeniably missed going farther afield. Living in a city has many advantages, but rolling countryside full of wildlife is not one of them, and having spent plenty of time getting to know Norfolk in recent years, I miss the coast, the marshes and the migration. Who wouldn't?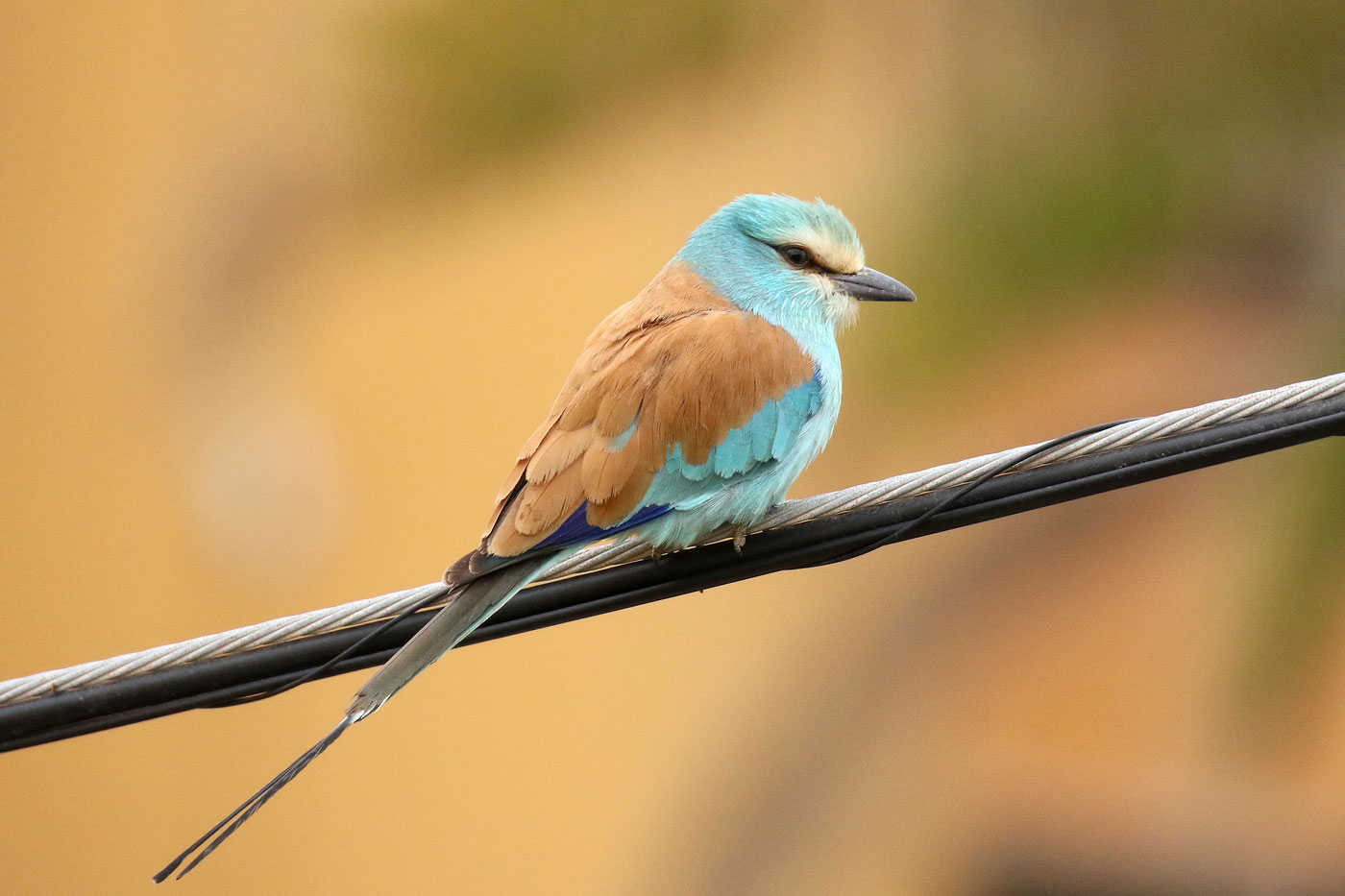 Abyssinian Roller – a shot-in-the-arm bird if ever there was one (Dominic Mitchell).
New frontiers
Undeniably, I also miss the experience of visiting new places and seeing new birds. The last trip I made overseas was just a few weeks before the first lockdown, to Gran Canaria. Shortly before travelling, the first four cases of Covid came to light on nearby Tenerife, but with none reported from elsewhere in the Canaries it was not enough to warrant cancelling the trip. Flying out from Gatwick at the end of February last year, I was the only person on the plane wearing a mask, and got a few strange looks from fellow passengers. How times change.
The species I had long wanted to see on Gran Canaria was its eponymous blue chaffinch, one of the Western Palearctic's most range-restricted birds. With an Abyssinian Roller also in temporary residence on the island, I had no reason to defer any longer, and fortunately both species showed well on my first attempts to see them.
But the trip proved just as memorable for the other species encountered. Arriving just after a Saharan dust storm had swept across the island, there were some extraordinary out-of-range birds to be seen. At the same urban spot as the roller, a vagrant Isabelline Wheatear and what may prove to be the first elegans Great Grey Shrike for the Canaries and Spain were particularly notable.
A chance meeting with a local naturalist also led to the extraordinary sight of three male Desert Wheatears on the same inland stony plateau. We then decamped to a town park on the coast where Western Orphean and Western Bonelli's Warblers and Woodchat Shrike were among the recently arrived migrants.
Such unusual, enriching experiences are vital for that periodic adrenalin rush we birders all need – the kind that the local patch, however much we love it, rarely provides. As we ease out of lockdown, the chance of such encounters not far away in the future feels palpable.