Rummaging through my old notebooks the other day, I came across an entry which transported me back in time to a different and special place for birds. I remember it as clearly as if it was yesterday. Funny how notebooks can do that.
Walking along a lane on the edge of a village in beautiful, lightly wooded countryside, it was the song that we heard first – a ringing tew-tew-tew-tew-tew, repeated at intervals. It was emanating from a line of fruit trees to our right, and diligent scanning of the boughs revealed that what looked like a small stump was in fact a Wryneck. Funny how Wrynecks can do that.
We watched the bird for some time as it sat motionless, until it briefly flicked out its improbably long tongue, as if to prove it was actually real. Any opportunity to enjoy a Wryneck should be taken – they don't come along often these days. In the background, a Common Cuckoo called, a Song Thrush sang, and a Spotted Flycatcher sallied after insects.
For decades, perhaps centuries, summer scenes like this have been familiar across the Continent. They would have been familiar in Britain 100 years ago or more, but our Wrynecks are now long gone, and in many places cuckoos, Spotted Flycatchers and even Song Thrushes are much thinner on the ground. My notebook lists several other species which fix the location more firmly as outside the UK: Black and Middle Spotted Woodpeckers and, in nearby woodland, a male Collared Flycatcher all point towards central or eastern Europe. It was in fact Hungary's Bukk Hills.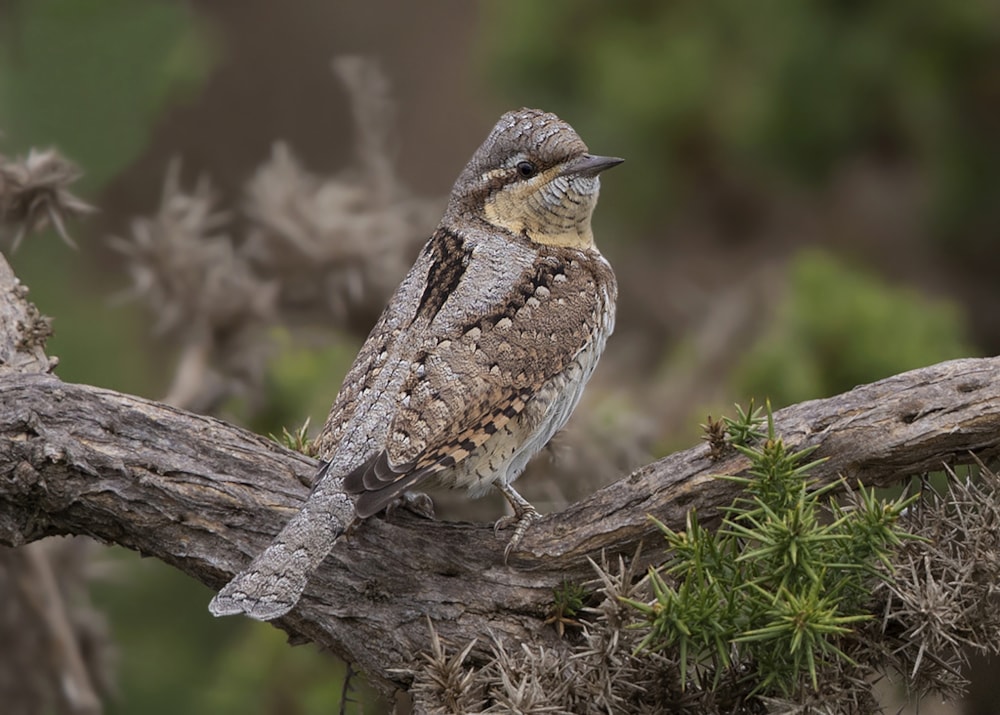 Wryneck is a characteristic species of European orchards – and, decades ago, would have occupied many British gardens, too (Steve Ashton).
Made by man
That Wryneck sticks in my mind as much as those other notable birds because we found it on the edge of a village, close to the road, in a man-made habitat. It wasn't luck, either: Wrynecks breed commonly in orchards in this part of the world, this habitat often providing a suitable mix of trees for nesting and short grass on which the birds can forage for ants.
In fact, traditionally managed orchards are havens for a wide range of other wildlife too. Key to this is their 'mosaic' nature, often containing scrub, hedgerows, grassland and even ponds as well as fruit trees. Invertebrate diversity can be very high. Importantly, the fruit trees themselves – unusually for hardwood species – tend to age quickly, developing veteran features like hollow trunks and cavities which support a range of birds, bats and other wildlife.
Producing fruit for local communities, orchards used to be carefully managed prior to the era of agricultural intensification. But times change and more than 90 per cent of Britain's orchards have been lost since the 1950s, many of them to neglect and development.
At least the problem has now been recognised. Natural England offers technical advice on traditional orchard management, for example, while the People's Trust for Endangered Species has a campaign highlighting the importance of this overlooked habitat. Moreover, there remain some outstanding examples of traditional orchards, few more so than the Herts and Middlesex Wildlife Trust's reserve at Tewin.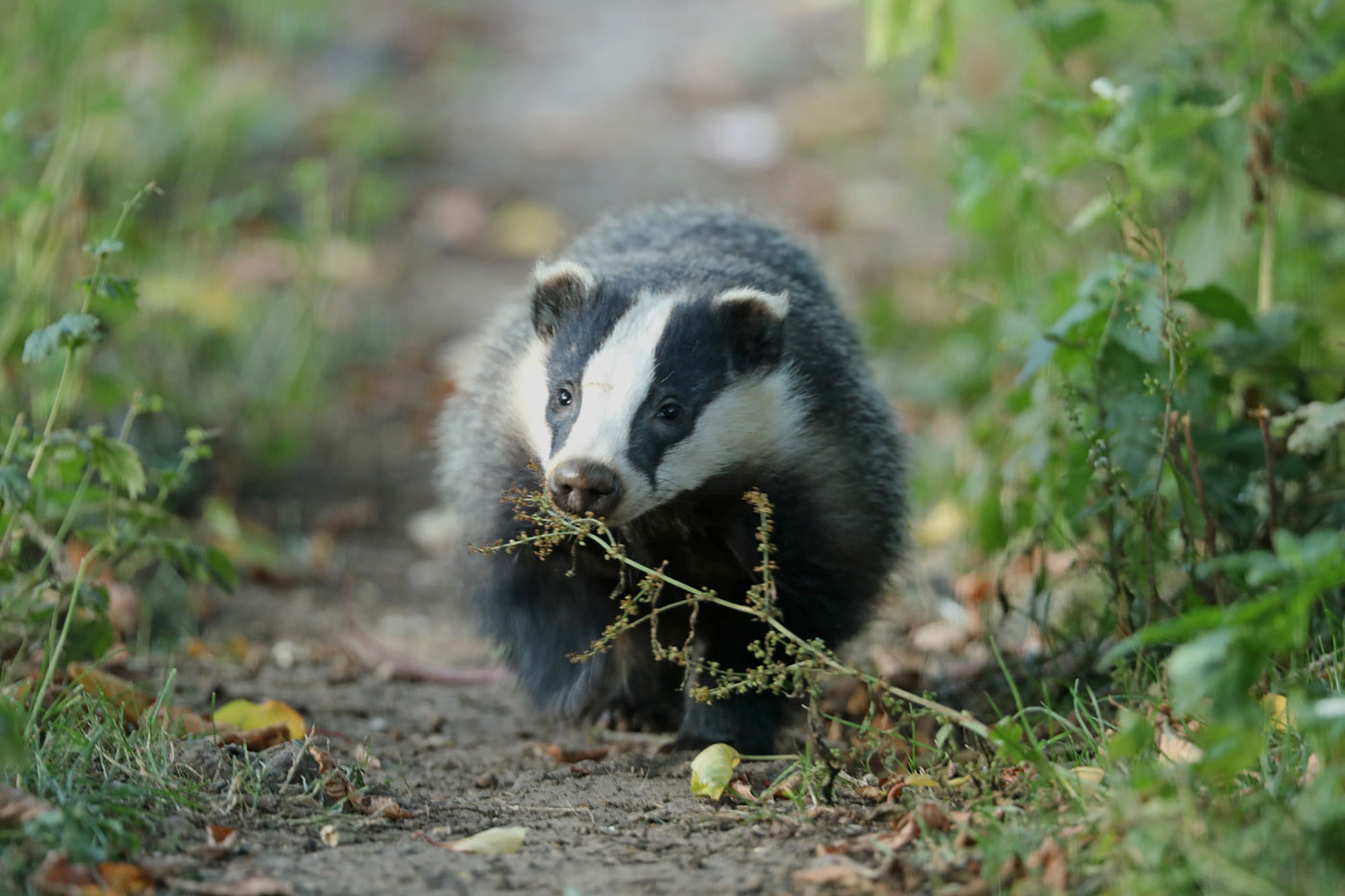 The Herts and Middlesex Wildlife Trust's badger-watching hide produced up to 16 of this hard-to-see species on one evening (Dominic Mitchell).
Visiting Tewin Orchard is like travelling back in time to Britain's bucolic past. Just 10 acres in size, this 79-year-old orchard is a little piece of living history. Still managed for its multiple varieties of apples, which are never sprayed with chemicals, the orchard boasts a huge range of wildlife – Red Kites drifting overhead, breeding Green Woodpeckers and Lesser Whitethroats, and large numbers of thrushes in winter.
But the jewel in its wildlife crown, as I discovered with my family one recent evening, is a sprawling Badger sett. This persecuted and difficult-to-see species is encouraged to thrive at Tewin, and it clearly does so with great success – in a two-hour session at dusk we watched up to 16 Badgers feeding just metres away, along with Foxes, rabbits and a Reeves's Muntjac, while a Tawny Owl called from the trees nearby.
As wildlife-watching experiences go it was no less thrilling than that Wryneck in Hungary, and in different ways they both underline the significance of this neglected and undervalued habitat. With more than 42,000 orchards still remaining in England and Wales, there's plenty that can still be done to conserve wildlife with this understated local resource.