The recent addition of Falcated Duck to the British list will be welcomed by many, even if it has been a long time coming. So long, in fact, that some readers of this column may not even have been born when the bird in question turned up.
Back in 1987, as a relatively youthful birder keen to catch up with the rarities of the day, I was one of hundreds who converged on Pitsford Reservoir, Northamptonshire, to get a look at this rare Asian vagrant – at the time known in Europe from only a handful of records.
The bird had first appeared at Welney, Norfolk, in December 1986, before relocating to Pitsford in February 1987. Perhaps more tellingly, it reappeared the following winter, again first at Welney in late August, before moving to Northamptonshire in December. This would be unusual (though not unprecedented) behaviour for an escape, and the duck also kept company with Eurasian Wigeon, the classic 'carrier species'. Many birders believed it to be a genuine vagrant, but the possibility of a captive origin meant the record was not accepted.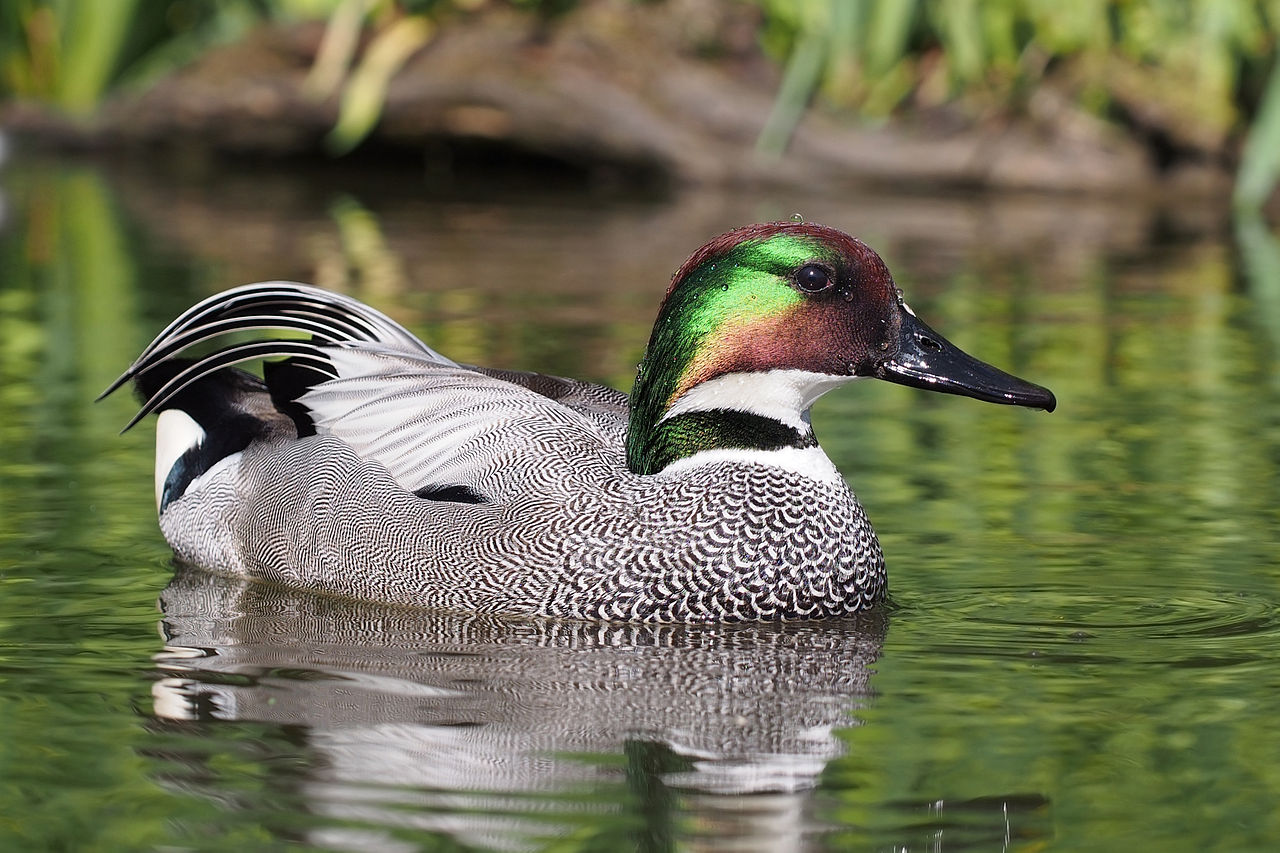 It's taken more than 30 years for Falcated Duck to make it on to Category A of the British list (Francis C Franklin/commons.wikimedia.org).
Judging the provenance of such birds is a headache, and the Records Committee of the British Ornithologists' Union (BOURC) must be pleased to have resolved this cold case once and for all. In fact it was the appearance of a different Falcated Duck, a first-winter in Devon in 2006-07 (and again the following winter), that prompted the review of the species, and though there was no new evidence in favour of the Norfolk/Northants bird, a fresh vote on its credentials saw the required majority elevate it to the British list.
Next up
If this means there's hope for other languishing records, let me suggest the next one for the BOURC to consider: Booted Eagle. Unlike the Falcated Duck I didn't see this bird, but it has always struck me as odd that the record was not accepted.
The eagle, a juvenile, was initially found in Ireland in February 1999 – an early date perhaps, but not a deal-breaker for a species which winters in small numbers in the Mediterranean and whose spring migration begins in early March. Its appearance in Ireland, implying a long sea crossing, was cited as problematic, yet we know from photographic evidence that the same individual was later seen in England, so it clearly crossed the Irish Sea under its own steam.
In any case, the great majority of Booted Eagles are migratory, making twice-yearly sea crossings between Europe and Africa, and not always at the narrowest bottlenecks. A few even take in the Canary Islands on their journeys, and vagrants have been documented from as far afield as Madeira and Iceland, proving beyond doubt their ability to endure long journeys over water.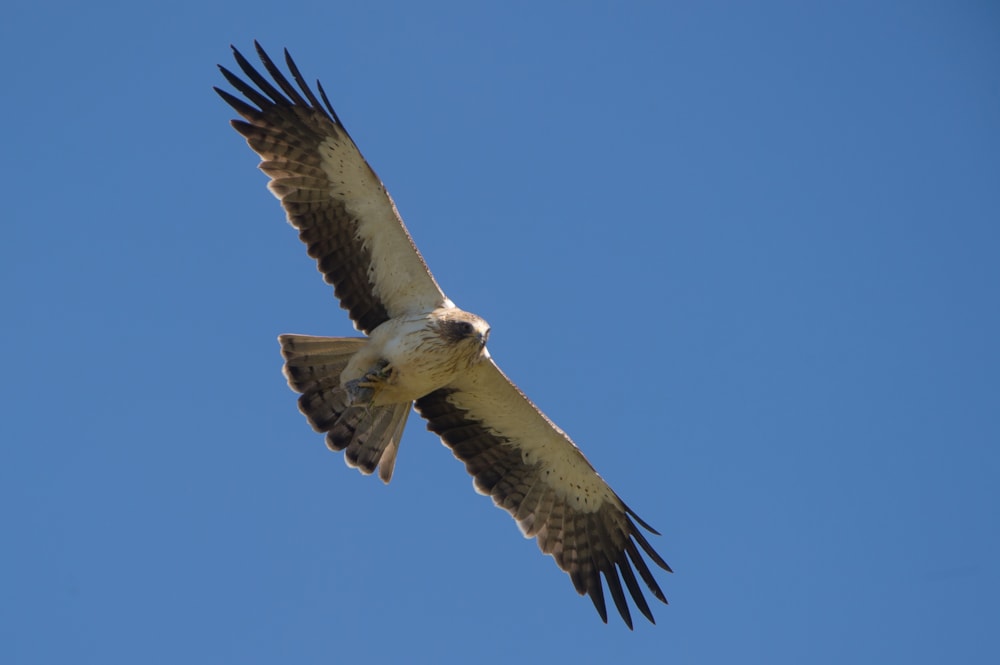 Following at least one bird moving between Ireland and Britain in 1999-2000, it's about time that Booted Eagle was reassessed (Marc FASOL).
The bird's plumage was heavily abraded, but as Keith Vinicombe and I pointed out when we wrote about the record in Birdwatch's Birds of Britain: the Complete Checklist, rather than being a sign of captive origin this could have been caused by damage on board a ship, or perhaps natural damage through stooping into trees or rank vegetation. (Intriguingly, the description from the Kent record noted no feather wear, pointing to the possibility of more than one bird being involved).
Finally, no juvenile Booted Eagles were known in captivity in Ireland at the time, and all three in Britain were accounted for. There could be undocumented juvenile Booted Eagles in captivity, but with no evidence to support this should it really even be considered as anything more than speculation?
A review of this record would be complicated by the fact that committees in Northern Ireland and the Republic of Ireland would also be involved, not just the BOURC. But 20 years after it was first seen, this Booted Eagle certainly deserves to be looked at again.