On 1 October 2012, Icelandic birders Björn Arnarson and Brynjúlfur Brynjólfsson came across an unusual flycatcher at Höfn, south-east Iceland, where it stayed for five days. After some consideration and ruling out Asian Brown Flycatcher it was simply identified as an unusually fresh Spotted Flycatcher.
It was only while recently reading Rare Birds of North America that alarm bells started to ring for Yann Kolbeinsson and Gunnar Þ Hallgrímsson, who became convinced the bird was in fact a Dark-sided Flycatcher (Muscicapa sibirica) – the first record for the Western Palearctic (WP). Further investigation and discussion, which included positive feedback from both Killian Mullarney and Paul Leader, confirmed the identification beyond all doubt. News was then released on the Birding Iceland Facebook page.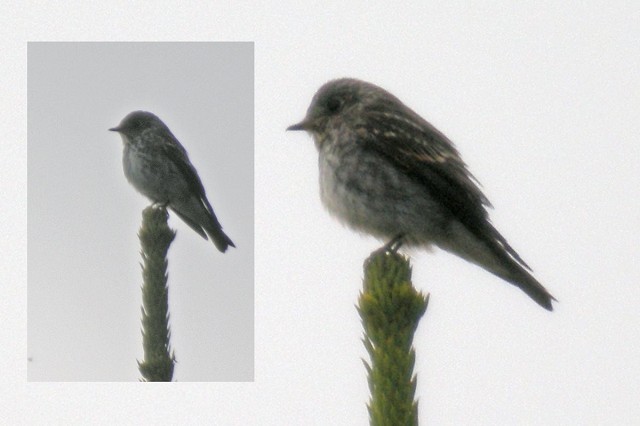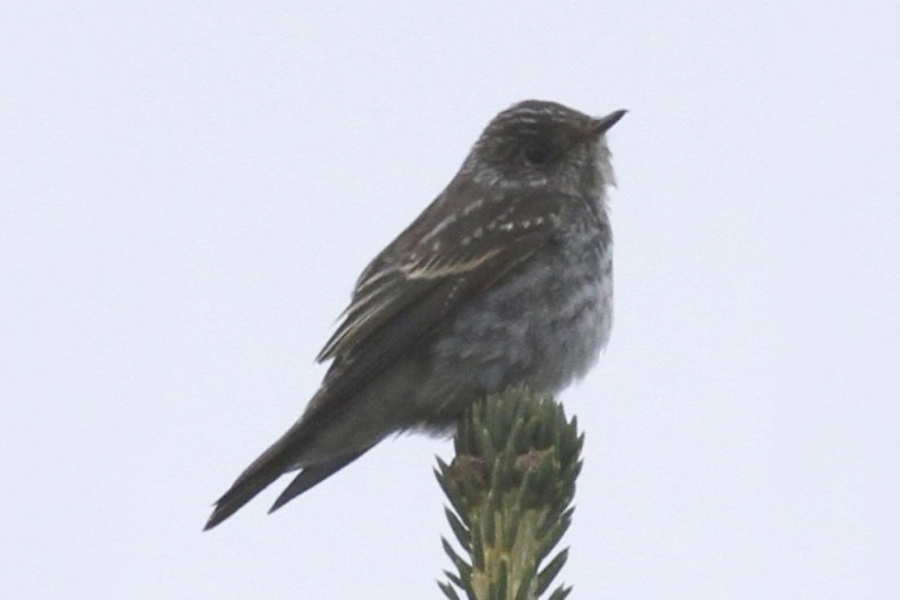 Dark-sided Flycatcher, Höfn, Iceland, October 2012 (Björn Arnarson & Brynjúlfur Brynjólfsson).
Content continues after advertisements
Dark-sided Flycatcher, also known as Siberian Flycatcher, breeds in East Asia north to Kamchatka and winters in South-East Asia east to western Indonesia. There are numerous records from the Aleutians, most of which have been in late spring. Quite extraordinarily, one was recorded on Bermuda on 28–29 September 1980*. Given its status as a long-distance migrant and overlapping range with Asian Brown Flycatcher, which has now been recorded several times in the WP, it has long been predicted as a vagrant to the region.
A Muscicapa flycatcher trapped on Heligoland, Germany, on 16 August 1982 was initially considered an Asian Brown Flycatcher, but was subsequently re-identified as Dark-sided Flycatcher from colour slides in January 2004 – a full account of this is published in the annual Heligoland bird report (Stühmer 2004). However, the bird was listed on Category E by the German Rarities Committee on the basis of the damaged toes and eye (Stühmer 2005). Furthermore, the date is very early for an East Siberian vagrant in western Europe, although not unprecedented. A photo of the bird was published in Dutch Birding.
* Richard Headford kindly contacted BirdGuides on 27 January 2016 about the Bermuda Dark-sided Flycatcher. Working on Bermuda at the time, Richard was one of just a handful of people fortunate enough to see the bird and took the photographs below – which he believes are the only in existence of it when it was alive. Richard added that it was 'collected' by others so that the skin could be sent to the Smithsonian Institute for confirmation of its identity. He commented: "The enormity of the vagrancy of this bird was recognised at the time, as it was more-or-less on the wrong side of the planet!"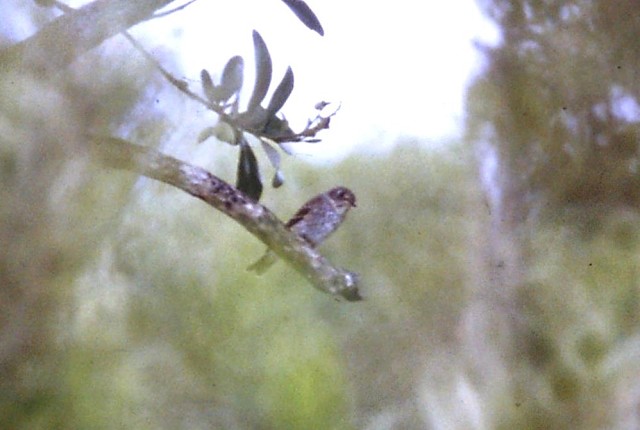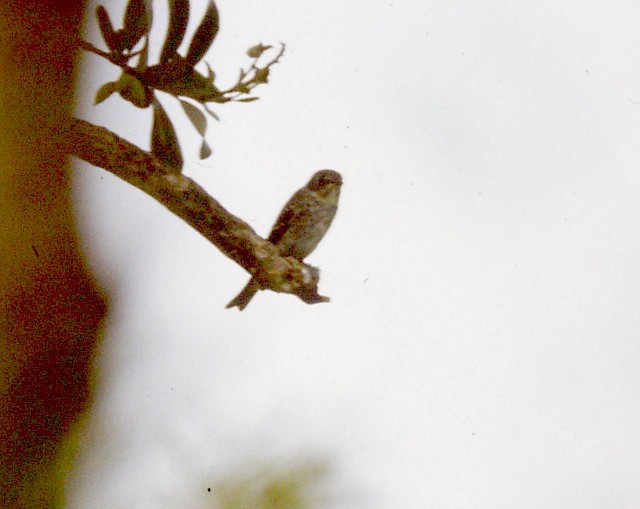 Scans of photographs portraying the Bermuda Dark-sided Flycatcher, September 1980 (Richard Headford)

References
Stühmer, F 2004. Rußschnäpper Muscicapa sibirica auf Helgoland. Ornithol Jber Helgoland 14: 100–102.
Stühmer, F 2005. Flycatcher on Helgoland, Germany, in August 1982 re-identified as Dark-sided Flycatcher. Dutch Birding 27: 204–205.