Restoring islands by removing damaging, invasive mammals such as rats, cats, goats and pigs could help prevent a disproportionate number of future extinctions, according to new research.
The study, published in PLOS ONE, found that if introduced mammals were removed from just 169 islands then 9.4 per cent of the Earth's most threatened island species would benefit.
Islands have been black-spots for extinctions, seeing 75 per cent of known bird, mammal, amphibian and reptile extinctions since 1500, with many of these losses having been caused by the introduction of non-native species.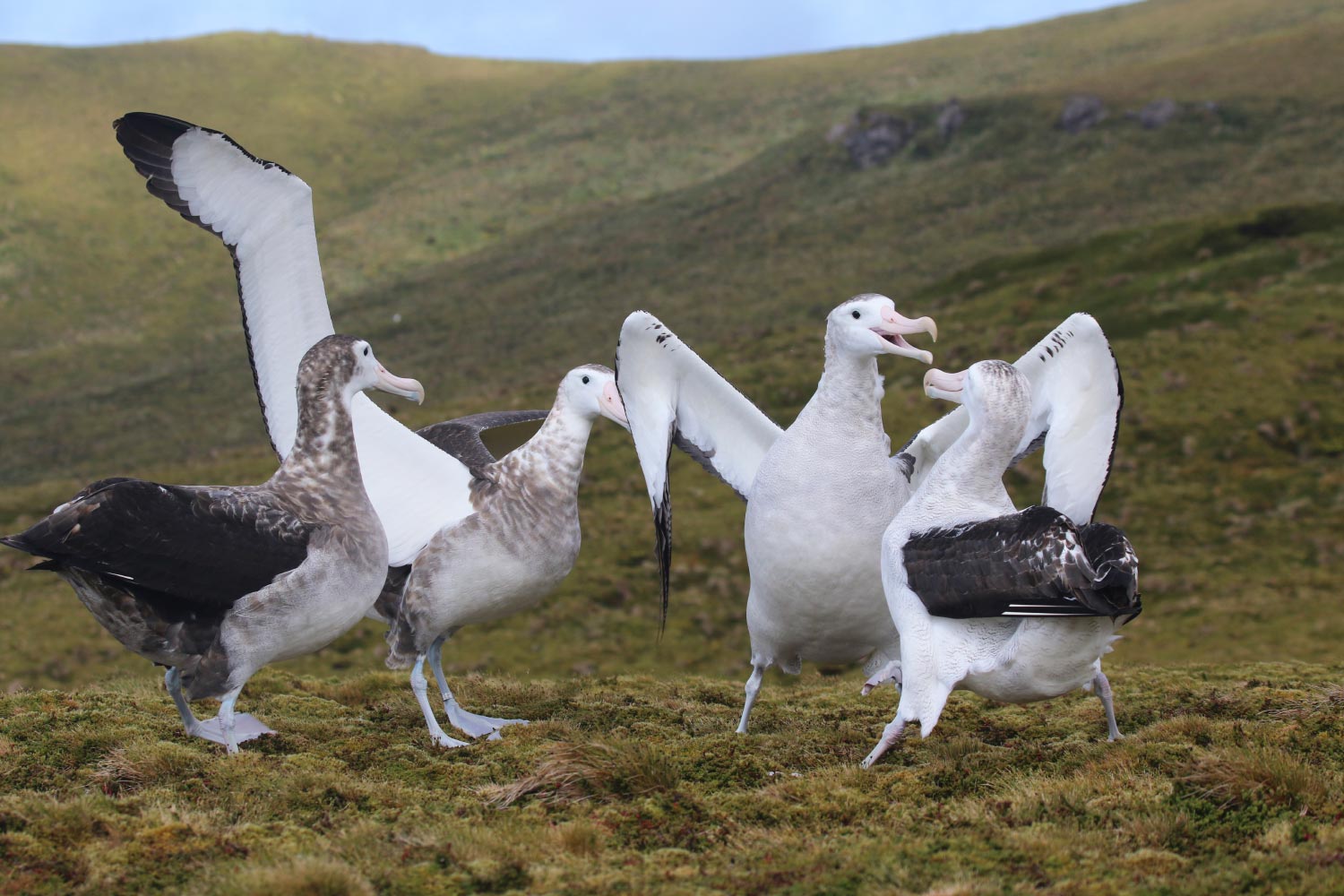 Tristan Albatross is Critically Endangered due to ongoing threats from predation by rodents (RSPB images).
"Eradicating invasive mammals from islands is a powerful way to remove a key threat to native species and prevent extinctions and conserve biodiversity," commented Dr Nick Holmes, lead author on the report from Island Conservation. "This study is an invaluable global assessment of where these future conservation opportunities exist and supports regional and national decision-making about where and how to prevent extinctions."
The paper, titled 'Globally important islands where eradicating invasive mammals will benefit highly threatened vertebrates', ranks islands in order of their priority for restoration. Gough Island, a UK World Heritage Site which is part of the British Overseas Territory of Tristan da Cunha in the South Atlantic, is ranked third and is currently the subject of a planned mouse-removal programme.
On Gough Island, introduced mice are eating seabird chicks at an alarming rate, resulting in two million fewer seabird eggs and chicks each year and putting some species at high risk of extinction. Tristan Albatross chicks, which have not evolved a fear of the mice, have been recorded sitting idly as they are eaten alive by up to nine mice at a time, with the birds taking up to four days to die.
The RSPB and Tristan da Cunha, together with the UK government and international partners including Island Conservation, BirdLife South Africa and the South African Department of Environmental Affairs, have developed the Gough Island Restoration Programme. Not letting the challenges of working on one of the world's most remote islands get in the way, the team is planning to eradicate mice from Gough Island by 2020 to restore it to one of the most important seabird colonies in the world. This will help save two Critically Endangered birds (Tristan Albatross and Gough Finch) from extinction.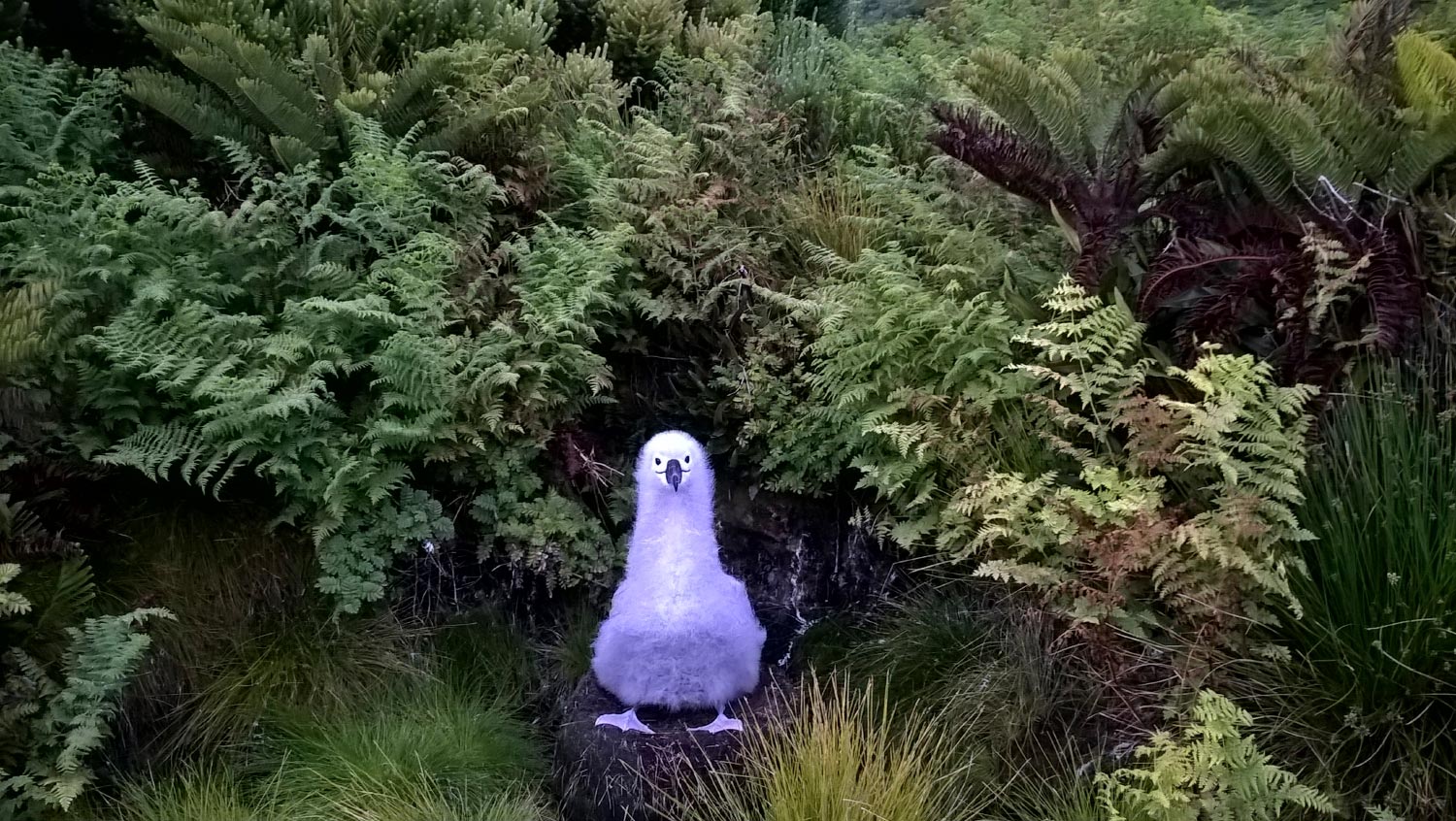 Albatross chicks have not evolved to fear mice and often sit idly as the rodents eat them alive (RSPB images).
Overall there are 20 UK Overseas Territory islands in the top 300 most important global islands for eradications, and seven in the top 100. As well as Gough, work is underway to remove introduced rats and feral cats from a suite of listed islands in the Turks and Caicos Islands of the Caribbean to protect the Critically Endangered Turks and Caicos Rock Iguana.
Another British territory identified as being of global importance for restoration is Henderson Island, a UK World Heritage Site in the Pacific, part of the Pitcairn group. A rat-eradication project here would save the Endangered Henderson Petrel.
Jonathan Hall, the RSPB's Head of UK Overseas Territories, said: "This study shows how important it is to remove invasive mammals from islands to prevent further extinctions. What is needed now is the political will and funding to help carry out this much-needed work and restore these islands to their previous magnificence."
Reference
Holmes, N D, Spatz, D R, & 47 others. Globally important islands where eradicating invasive mammals will benefit highly threatened vertebrates. PLOS ONE. DOI: https://doi.org/10.1371/journal.pone.0212128