British Birds is pleased to announce the launch of the 2012 British Birds Bird Photograph of the Year competition, widely recognised as one of the most respected and prestigious wildlife photography competitions in Europe. Since 1976, this annual competition has attracted some of the best and/or the most scientifically interesting bird photographs from both professional and amateur photographers. Winning images usually document an interesting aspect of bird behaviour with an attractive composition that tells a story.
Many birdwatchers now carry a camera to record their birding observations, from those who have invested in top-of-the-range cameras and lenses, to others who specialise in digiscoping, often using a fairly simple camera. What is certain is that bird photography in its various guises has never been more popular and the proliferation of websites and blogs reflects this. It is also clear that the best photographs are not always taken by people with the most expensive gear! This is also apparent in the popularity of the British Birds Bird Photograph of the Year competition, which continues to attract an ever-increasing number of entries, many of which are from photographers entering for the first time. We are particularly encouraged by this and urge photographers from Britain and the rest of Europe, particularly those who have not entered before, to submit their best work.

Bird Photograph of the Year 2011 Woodcock, Shouldham Warren, Norfolk, June 2010 — Canon EOS 1D Mark III, Canon 500-mm f4 lens; 1/400, f4, ISO 640 (Kevin Du Rose).
Content continues after advertisements
British Birds would like to invite all photographers, both professional and amateur, to submit up to three entries for this year's competition, and a further three images for the digiscoping competition, for which the closing date is 1st April 2012. Photographs should be of birds taken anywhere within the Western Palearctic region (Europe, North Africa and the Middle East). The winning entries are featured in the August issue of British Birds and exhibited on the British Birds stand at the British Birdwatching Fair.
The competition is FREE to enter and, thanks to the generosity of our sponsors, there are some outstanding prizes to be won. The 2012 BPY winner will receive a cash prize of £1,000 donated by Anglian Water. Other prizes include books from both Collins and Helm/Bloomsbury. In addition, a cash prize is awarded by the Eric Hosking Charitable Trust for the winning digiscoped entry.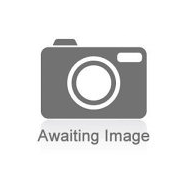 Fourth place Common Buzzard and Carrion Crow, Torness, East Lothian, January 2011 — Canon EOS 1D Mark III, Canon 600-mm f4 lens + 1.4x converter; 1/1250, f10, ISO 1000 (James Wood).
All images must have been taken since January 2011 and within the Western Palearctic. Entries will be judged not only on technical excellence, but also on originality, scientific interest, aesthetic appeal and artistic composition. Further details including the competition rules are available on the British Birds website.