Despite a later than normal breeding season, the Woodpecker Network has reported successful nesting from their monitored Lesser Spotted Woodpeckers in 2018. Having received reports of territorial birds or pairs at 85 sites this year, the Network was able to monitor 10 nests, all of which enjoyed success. The average number of young fledged per nest was 2.9 – a reasonable figure and, while it's still lower than similar studies in Europe, it's not as disastrous a number as previously thought.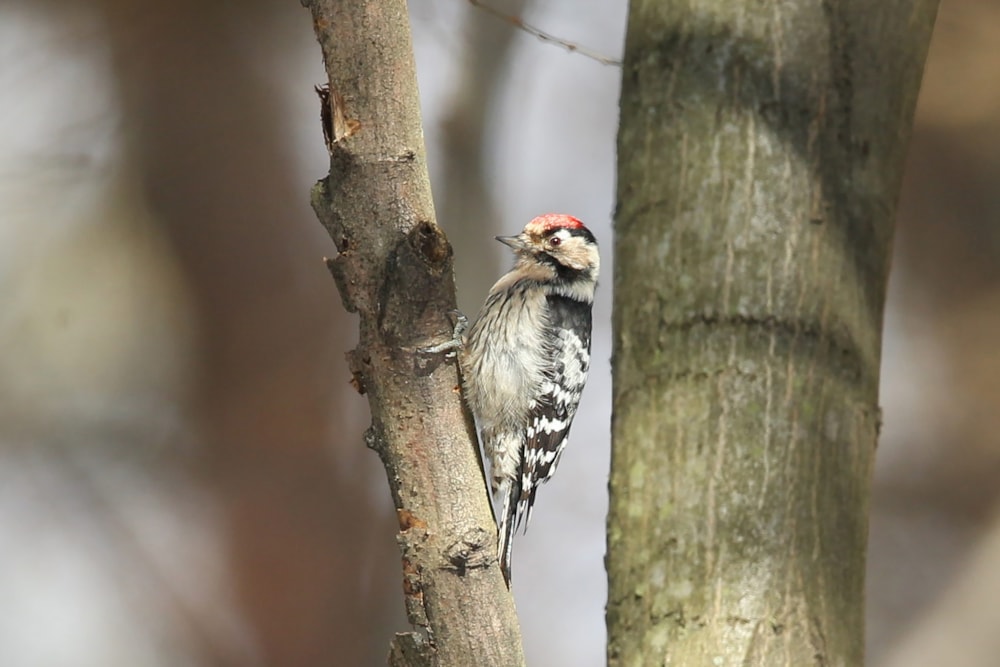 The small sample from the study offers a tentative suggestion that Lesser Spotted Woodpeckers have enjoyed a reasonable couple of years of breeding (Colin Bradshaw).
The stand-out feature of the 2018 season was its lateness, with the 'Beast From the East' in early spring seemingly delaying the start of nesting for most pairs. Most young did not fledge until mid-June, which is about 10-14 days later than usual, though early indications from British Trust for Ornithology (BTO) nest recorders suggest late nesting has been the norm for many species this year.
However, one Lesser Spotted Woodpecker pair was an exception to this, as they successfully fledged four young on 31 May in Norfolk, in sync with the timing of nests found in the area in previous years. It seems this was a well-established pair, and studies in Sweden have demonstrated that experienced birds tend to nest early and fledge more young than first-time breeders. Furthermore, the surveyors provided supplementary food through the winter and into spring, which may have been a factor in allowing the birds to lay early and sustain incubation through the cold snap.
The Woodpecker Network used nest inspection cameras to record clutch size and number of chicks fledged; information that is vital to understand the reasons for the decline of the species. However, finding Lesser Spotted Woodpecker nests is exceptionally hard, as demonstrated by the fact that the exact nest location was found at fewer than 12 per cent of reported territories. In East Sussex, a family party was found by accident, at a new site, during a botanical and entomological survey on 3 June.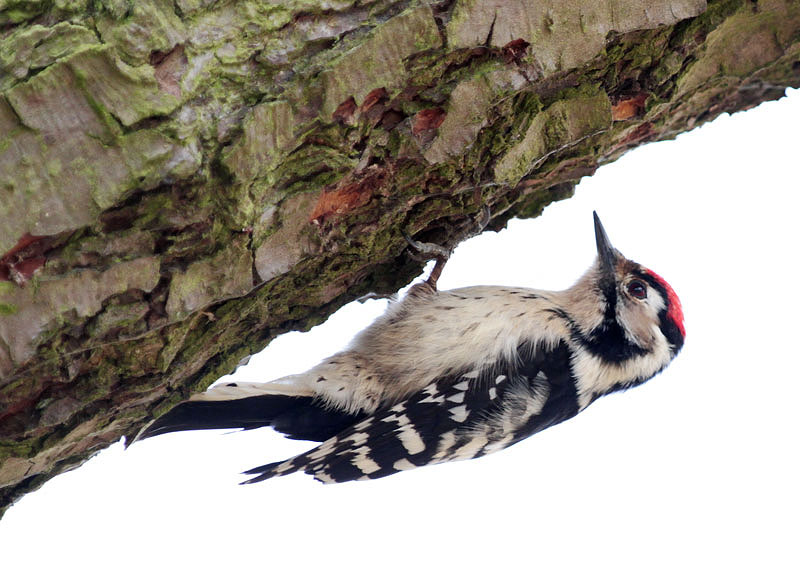 All of the 10 nests were in dead substrate of a tree, of which seven were entirely dead (Darren Chapman).
Other nests were simply unable to be found despite the clear presence of pairs. In Surrey, an established pair were observed in late winter and early spring, but seemingly went AWOL before an adult was seen carrying food and a fledgling was recorded on 12 June. In the New Forest, an adult making repeated flights across a clearing with food in its beak on 13 June was seen but, despite careful searching at the time, the nest wasn't found. Even after a tree-by-tree search through the area on 15 June there was no sign of the birds or a used nest.
However, there was also negative news. Despite a male drumming at three sites within 1 km of each other in Lincolnshire, for a third consecutive year, there was no evidence of a nest or female. Sadly, this is probably symptomatic of what can happen when a species falls to such low numbers. In Devon, an excavating Lesser Spotted was displaced by a Great Spotted Woodpecker. This displacement is rarely recorded, but is thought to be quite a common occurrence. In terms of the latter species predating young, this is likely only an issue when they are struggling to find food. Indeed, in Devon this year, there was an active Great Spotted nest within 20 m of a Lesser Spotted nest, with both fledging young successfully.
Furthermore, the study found no instances this year of nest failures as a result of interactions with Great Spotted Woodpeckers, and with the initiative in its fourth year with data from 43 monitored nests collected, a feasible sample for analysis is being created. None of the breeding seasons since 2015 can be deemed outstanding, but three of four have been reasonable (2016 saw a low of 1.2 young fledged per nest). The study relies on the hard work of nest finders and monitors, and it's hoped that more can be discovered and observed in 2019. You can visit the Woodpecker Network website here, and view the 2018 report here.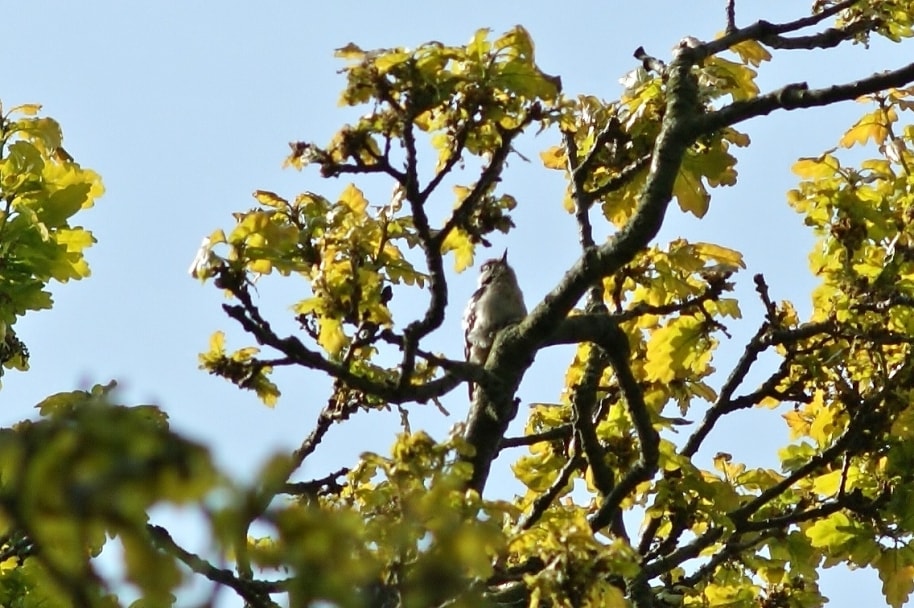 Once trees have regained their leaves in the spring and summer, Lesser Spotted Woodpeckers can be extremely hard to see (Peter Jackson).