For the first time, this year we opened up the judging of our popular "Photo of the Year" feature to visitors to our Iris galleries. From a shortlist of 11 contributions selected from the 52 Photos of the Week, over 2,200 readers chose their favourite. Although the results were quite close, with fewer than 60 votes separating first and second place, your choice of a garden bird as overall winner shows that many of you rate photographic and compositional skill just as highly as outright rarity. Thanks to all that voted, congratulations to the shortlisted entrants, and we hope you'll keep your marvellous photos coming in 2017.
We should also recognise the diligence of our photographic consultant Steve Young, who considered every one of the 28,215 photos submitted and approved in 2016 when choosing the 52 weekly winners. The 11 shortlisted photos really are the pick of a huge crop. Of course, any photographic judgement ultimately boils down to taste and subjective opinion, but we hope you appreciated the chance to have your say and we hope you enjoyed the difficult choice.
BirdGuides Photo of the Year 2016
Robin by Roy Rimmer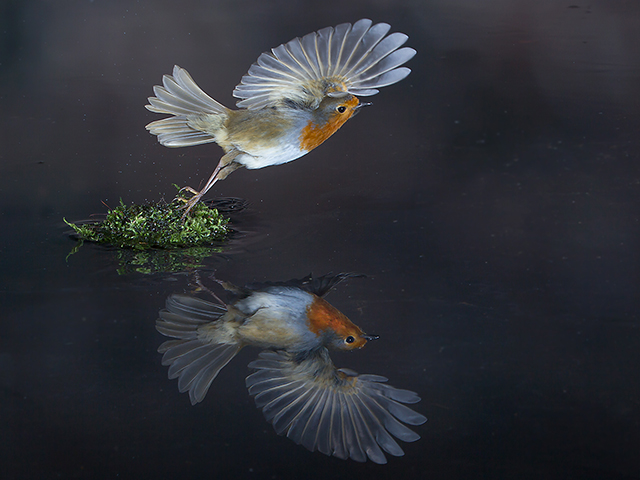 It was a close-run thing, but Roy Rimmer's intimate and deceptively simple shot of a Robin, reflected at the moment of take-off from a mossy perch, takes the top prize. Commenters rightly recognised the effort, experience and planning that went into capturing this elegant portrait of a familiar bird, but the strengths of the photo are as much down to inspiration and compositional skill as to careful preparation and sheer bloody-minded patience. Congratulations to Roy, who makes it back-to-back Photo of the Year winners after his 2015 success.
Content continues after advertisements
Runner up
Gyr Falcon by Dennis Morrison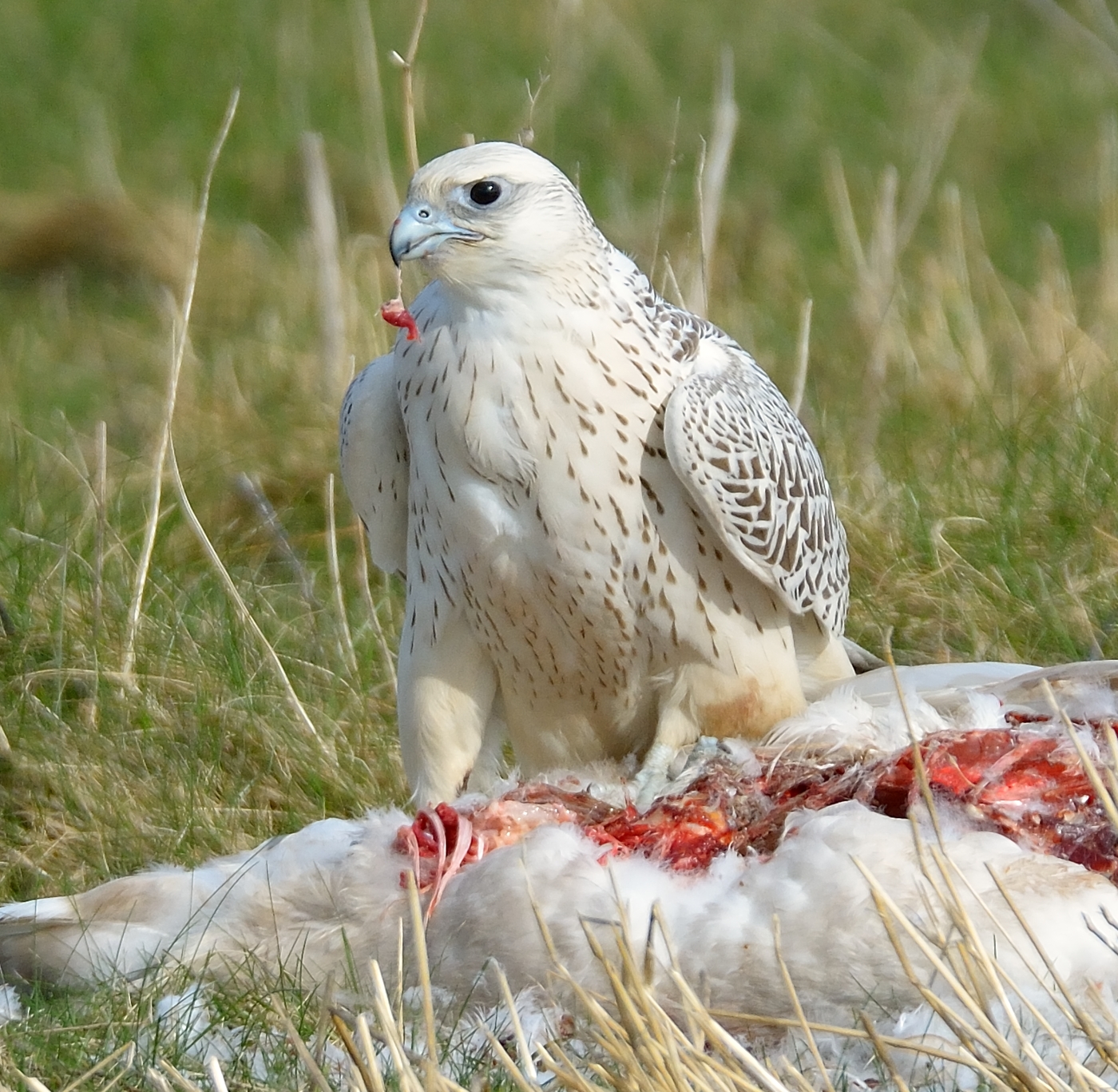 Dennis Morrison's photo, by contrast, shows a magnificent rarity in a rarely seen situation. Dennis describes the scene, a Gyr Falcon feeding on a swan probably felled by power lines, as "quite possibly the greatest birding moment of my life" and his capture gives the viewer the privilege of sharing that moment. Technical skill, a slice of good fortune (though not on the part of the swan!) and a frankly stunning subject combine to produce a truly memorable image of "nature, red in tooth and claw".
Third place
Swallow by Robert Booth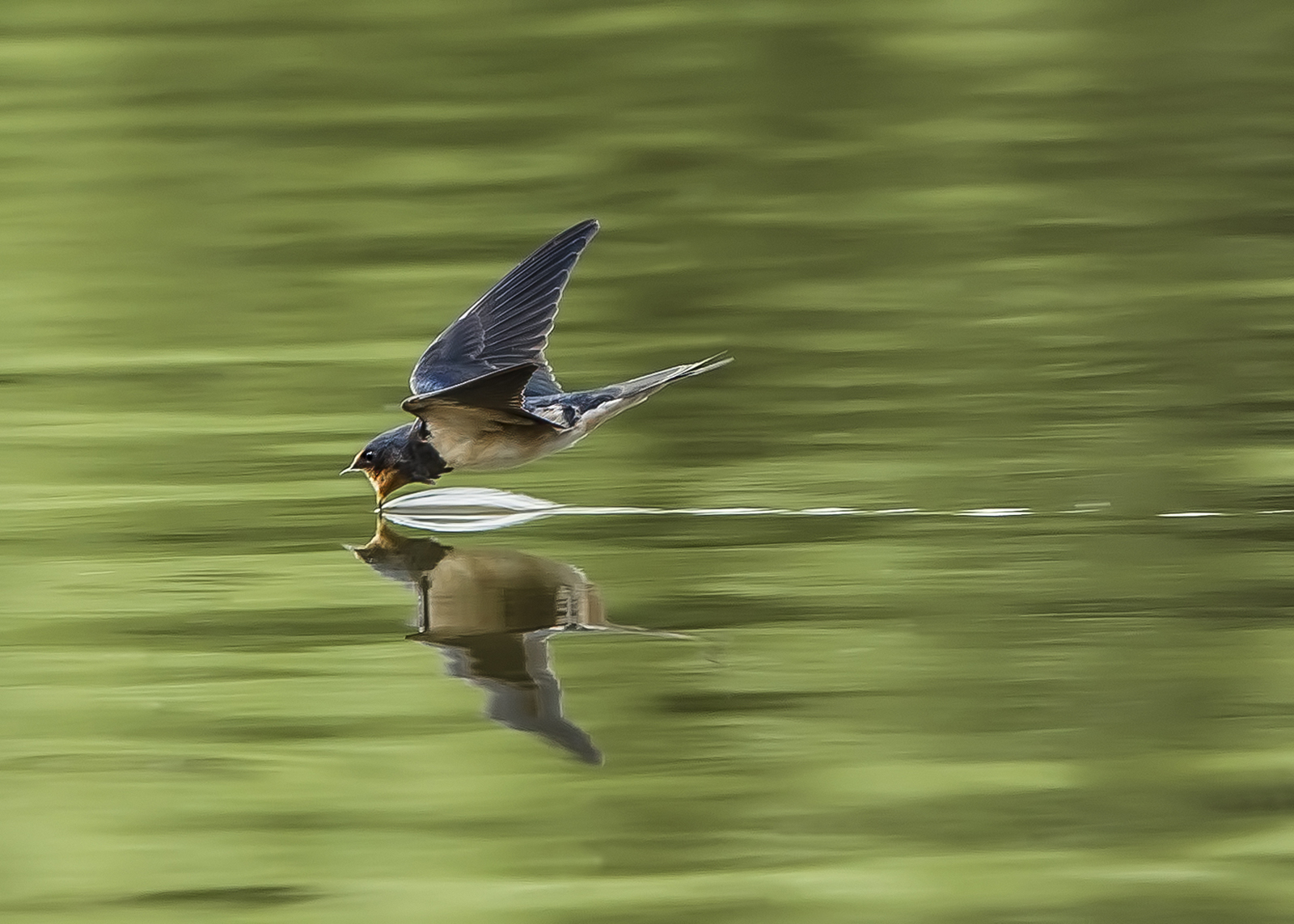 Another familiar subject, a Swallow drinking on the wing, gives Robert Booth a well-deserved third place. As the comments below the photo attest, many photographers attempt this sort of technically demanding shot, but few succeed so brilliantly.
Commended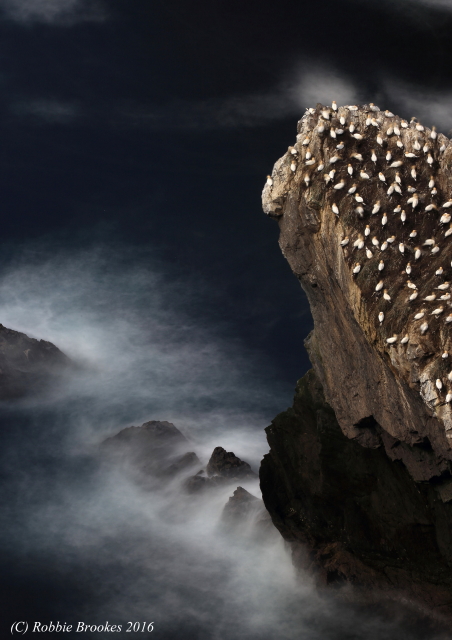 Gannets, Hermaness NNR, Unst, Shetland (Photo: Robbie Brookes)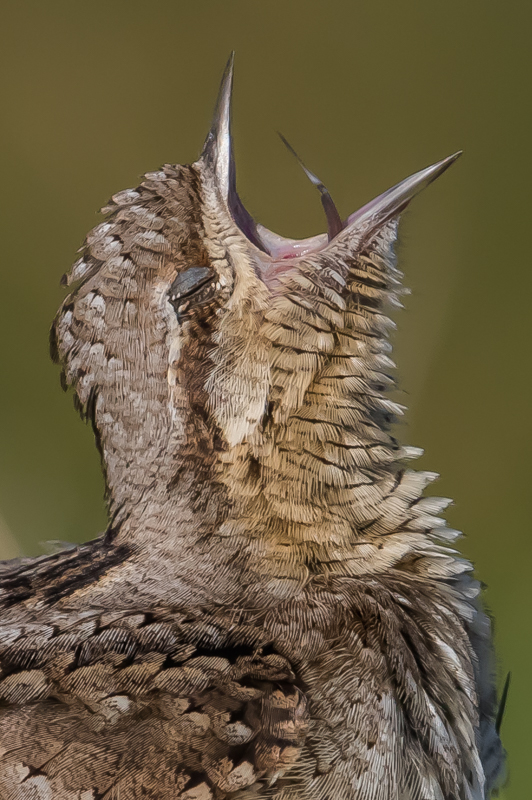 Wryneck, Cemlyn Bay, Anglesey (Photo: Dave Williams)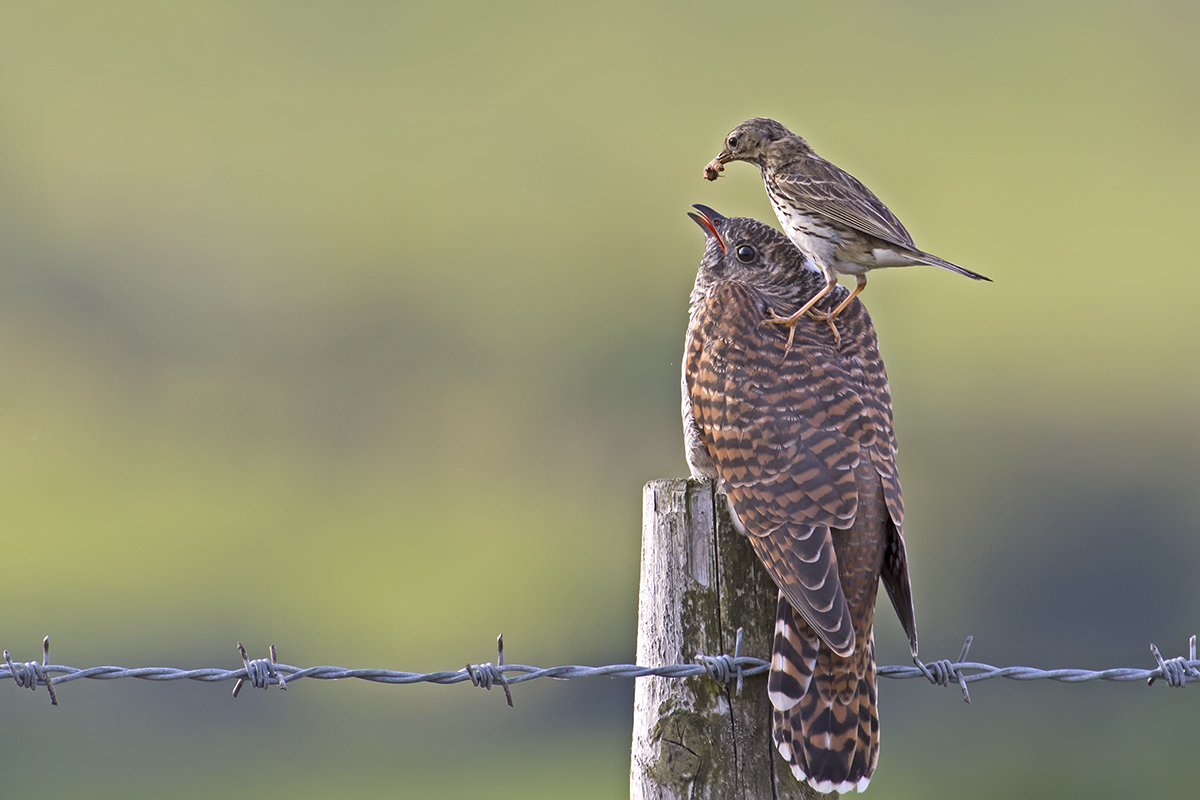 Cuckoo, Muggleswick Common, Durham (Photo: Michael A Eccles)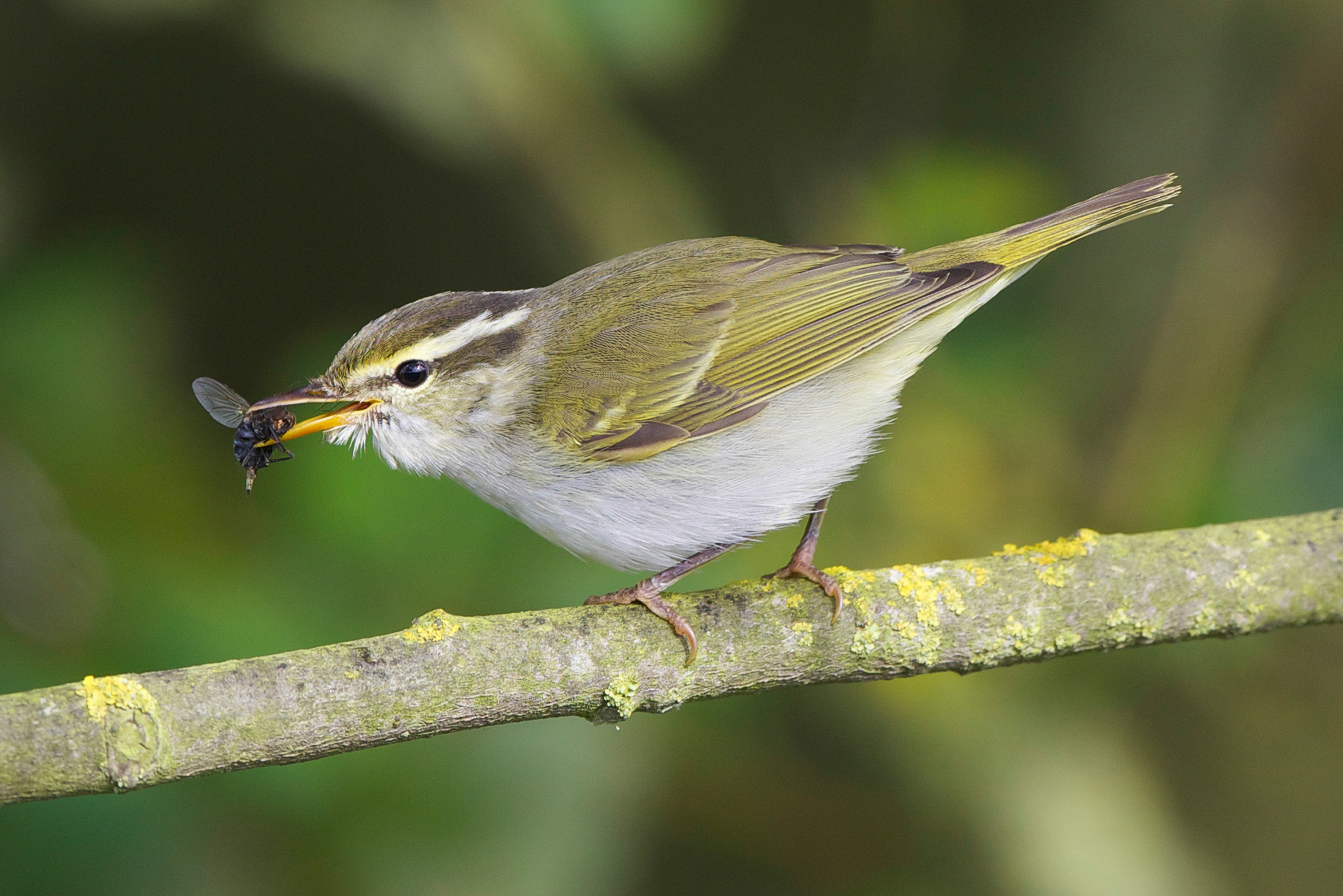 Eastern Crowned Warbler, Bempton Cliffs RSPB, East Yorkshire (Photo: Martin Standley)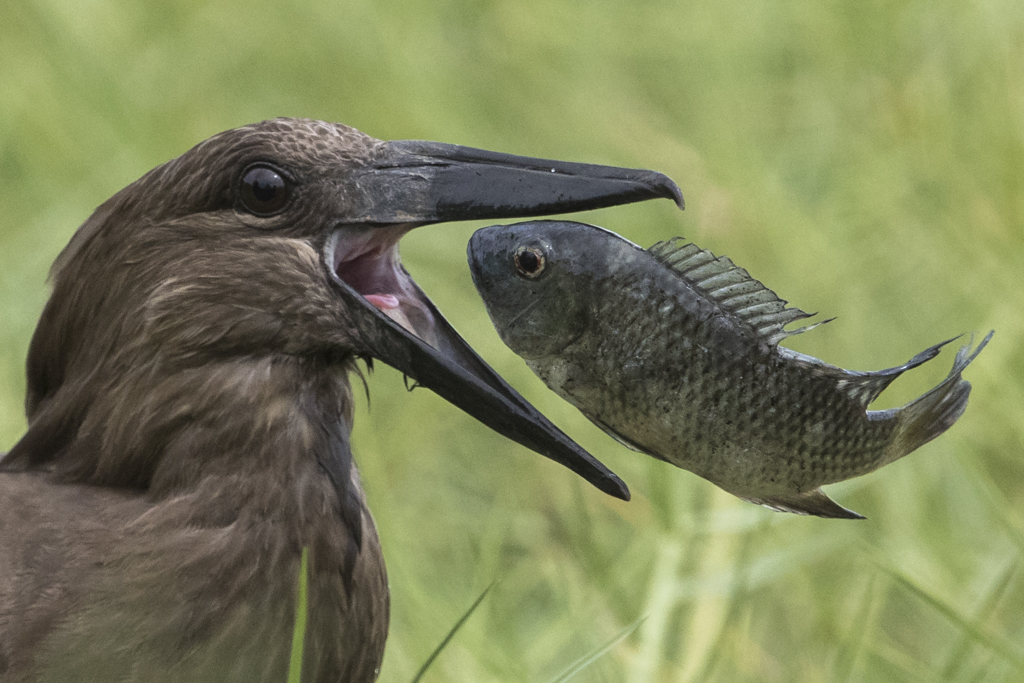 Hammerkop, Gambia (Photo: Dave Williams)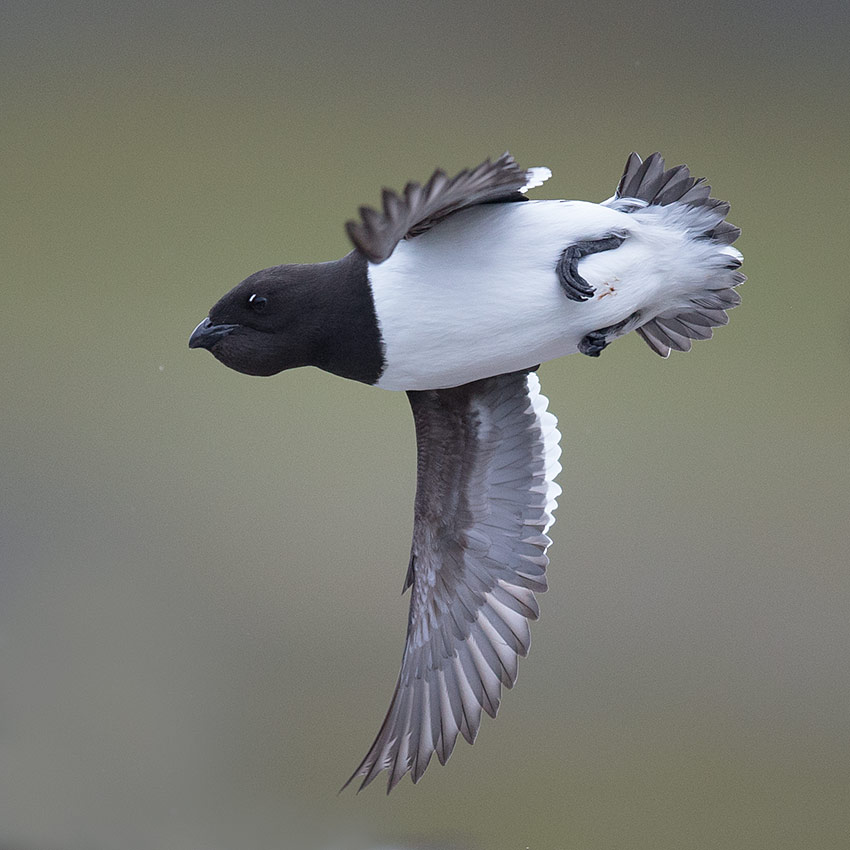 Little Auk, Norway (Photo: Andrew Moon)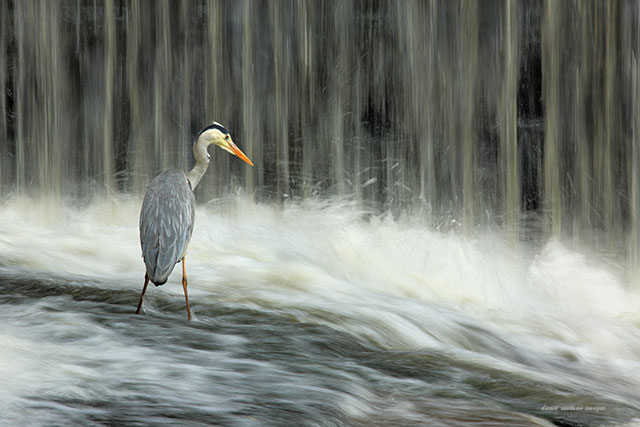 Grey Heron, undisclosed site, Lancashire (Photo: David Cookson)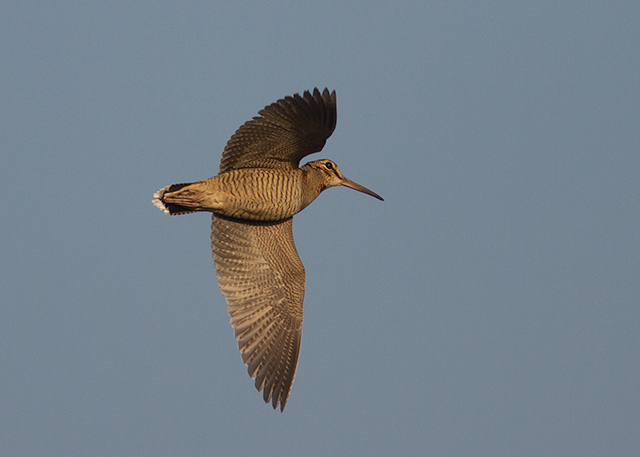 Woodcock, undisclosed site, Lincolnshire (Photo: Col Scott)
The votes
Photo of the Year 2016
| | |
| --- | --- |
| Robin by Roy Rimmer (375 votes) | |
| Gyrfalcon by Dennis Morrison (316 votes) | |
| Swallow by Robert Booth (277 votes) | |
| Gannets by Robbie Brookes (276 votes) | |
| Wryneck by Dave Williams (268 votes) | |
| Cuckoo by Michael A Eccles (254 votes) | |
| Eastern Crowned Warbler by Martin Standley (109 votes) | |
| Hammerkop by Dave Williams (108 votes) | |
| Little Auk by Andrew Moon (96 votes) | |
| Grey Heron by David Cookson (74 votes) | |
| Woodcock by Col Scott (65 votes) | |
| Total votes cast: | 2218 |