Those of you who regularly view the images on our photo gallery will not need reminding of the high standards that we have become accustomed to. As one judge commented: "What a fantastic selection of photos. How do you choose the best? In my case the thing that excites me most about photos is the sensation of 'capturing the moment'. Many of these photos are superb portraits but, no matter how technically perfect a portrait is, I don't find it as exciting as an image showing a moment that won't be repeated."
After a lot of deliberation over the selection of photos, our judges (Julian Hughes, Mark Hamblin and Dave Gosney) were unanimous in their choice of the winner of the inaugural BirdGuides Photo of the Year competition, who receives a pair of superb Zeiss Victory FL 8 x 42 binoculars, kindly donated by Zeiss UK.
Winner of BirdGuides Photo of the Year 2006
Sparrowhawk with Snipe taken by Richard Bedford on 30th September

Sparrowhawk with Snipe: Summer Leys LNR, Northamptonshire (photo: Richard Bedford).
All three judges marvelled at this shot. Comments included:
DG: "If ever a bird photo captured a moment this is it. There's so much about it that is exceptional. How many of us have ever seen a bird of prey carrying a victim at such close quarters? How many have ever seen a Sparrowhawk take a Snipe? If you were lucky enough to enjoy the coincidence of both those events, could you also manage to capture it for everyone else to see, and do it so well you can see the expression in the eyes of both predator and victim?"
MH: "This is quite simply one of the best bird images I have ever seen. There are not enough superlatives to do this stunning picture justice. To capture a Sparrowhawk in flight is a remarkable achievement in itself and then to capture it with prey is unbelievable but to add a Snipe which must be a very unusual prey for a male Sparrowhawk is quite breath-taking - even the position of the Snipe's head is perfect. I am full of admiration for the technical ability to capture such a shot which looks pin-sharp and is beautifully lit. As Richard says it was all over in 5 seconds in which time he had to compose, follow focus and execute the shot - brilliant! This is certainly a shot that will live long in the memory of those that see it and in my opinion is worthy of winning any bird/wildlife photographic competition. It's a picture that is completely unique and would be virtually impossible to repeat - a truly once-in-a-lifetime image. Fantastic."
JH: "Not only is it a pin-sharp photo of a fast-moving event, but it captures a moment that few of us ever get to see, let alone photograph. While an ignorant few may press for Sparrowhawks to be made rarer once more, I am sure that most BirdGuides subscribers will recognise that this is a Sparrowhawk doing what it does best. From RB's caption, I sense a triumph for the photographer that is matched only by that of the Sparrowhawk that knows where its next meal is coming from."
So, just how did Richard obtain this stunning shot?
"I was stood at the open screen hide at Summer Leys LNR, with the sun on my back, as is usual for me in the mornings. Quentin Goodman was with me, and we had just said goodbye to a few other bird photographers. We both picked up a large bird coming towards us at some speed. Nothing was said, as we both tried to get onto the bird with our cameras. I could not lock on as it was over the water, and it blended in too well. A few desperate seconds elapsed, and I finally locked on. Finger down and six frames in the bag before the bird was past us."
"Hurriedly previewing, we both looked at each other as we realised what we had both witnessed. It was not a single bird, it was a male Sparrowhawk with a Snipe in tow. A superb moment for both of us, not only to witness, but also to photograph! I doubt that I will ever photograph an event comparable to this again."
Equipment
Camera - Digital SLR. Canon EOS 1D Mark 2.
Lens - Canon EF 500mm f4 IS USM prime lens with a Canon 1.4x Teleconverter.
Gitzo 1548 carbon fibre tripod.
Whimberley Gimbal Head.
1GB Sandisk Extreme III Compact-flash Card.
Content continues after advertisements
Settings
Apeture Priority - f5.6.
Continuous shooting.
All 45 autofocus points activated.
ISO 500.
Shutter speed 1/1600th.
Runners-up

Curlew: Leasowe, Cheshire (photo: Richard Steel).
MH: "A terrific and unusual behavioural shot in attractive lighting."
JH: "You can almost hear the splashing droplets being shaken from the Curlew's head."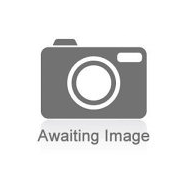 Mute Swan: Llyn Padarn, Gwynedd (photo: Graham Eaton).
MH: "A most unusual shot of a common species but unique and well conceived and executed. Great to see something a bit different."

Coal Tit: Wyre Forest, Worcestershire (photo: John Robinson).
JH: "A lovely composition of a common bird amid autumn colours."

Radde's Warbler: Horse Shoe Point, Lincolnshire (photo: Graham Catley).
JH: "Knowing how flighty these little Sibes are, it's great to get a clear shot of all the species' main plumage features."

Bar-tailed Godwit: Titchwell RSPB, Norfolk (photo: Richard Bedford).
DG: "Wow. If you could paint a bird flying and wanted to give it the most impact, you'd pick a pose like this, coming towards the camera, bill thrust forward, wings swept back and the bird just leaping off the page."

Long-tailed Skua: The Wash, Lincolnshire (photo: Dean Eades).
JH: "I can't remember seeing such a nice flight shot of this species before."

Red-breasted Merganser: Fife Ness, Fife (photo: John Anderson).
JH: "I could feel the cold and taste the salt as this photo was taken."

Mediterranean Gull: Great Yarmouth, Norfolk (photo: Tony Mills).
JH: "There's something wonderfully 'clean' about white-winged gulls, and this flight shot captures this purity on a stark winter's day."

Little Auk: Scarborough, North Yorkshire (photo: Dave Mansell).
DG: "In some ways this is the worst photo of a Little Auk ever taken but I love it because a) it captures a unique moment and b) it's the sort of image that will leave people saying 'did you see that photo…'"
The Judges
Julian Hughes
Julian Hughes is Head of Species Conservation at the RSPB. Hailing from Wales, but living in the flatlands of East Anglia for the last 18 years, Julian has been a keen birder since the age of 16. Although a decent rarity will still occasionally deprive him of sleep, leading to excessive caffeine consumption, much of his birding is now done in Cambridgeshire, particularly his local patch at Paxton Pits. Based in Sandy, he looks after the RSPB's species recovery work for birds such as Stone Curlew, Black Grouse and Hen Harrier, reintroduction programmes for Red Kite, White-tailed Eagle and Crane, and campaigns to ban the import of wild birds into Europe.
Julian commented "I'm a very amateur photographer, but a look at the BirdGuides photos each week shows what can be achieved by birders in the field."
Mark Hamblin
Born in 1966, Mark Hamblin was brought up in Warwickshire where he first developed his passion for nature and photography. Despite an early ambition to become a television cameraman, he headed north to study Microbiology at Sheffield University. Seven years later he emerged from the ivory towers with a BSc and PhD but his true ambitions lay elsewhere.
After running a catering business for two years he finally took the plunge to follow his heart and has been working as a freelance wildlife photographer since 1995. After eighteen years living on the edge of the Peak District National Park, Mark and his partner Gale moved to the Scottish Highlands in the autumn of 2002 from where he helps to run Wildshots Photographic Adventures.
As well as supplying a number of international photographic libraries with stock images, Mark runs his own library of film and digital images, specialising in British wildlife. He also writes and illustrates features for a number of photographic and countryside magazines and has published two books, Wild Peak (published by Halsgrove), which celebrates the wildlife and landscapes of the Peak District, and Wild Land - Images of nature from the Cairngorms (Mercat Press).
Mark's photographs appear regularly in competitions, including the BBC Wildlife Photographer of the Year, and he has won prizes in the International Wildbird Photographer 2003 and 2004 awards.
Through the use of stimulating and thought-provoking images of nature, he upholds the belief that wildlife photographers have a crucial role to play in both portraying the beauty of the natural world and, equally importantly, in raising awareness on issues that affect us all. Mark and colleague Peter Cairns are currently working on Tooth and Claw, a photographic/journalistic project that examines our relationship with, and attitudes towards, Britain's predators, with a book due for publication in Autumn 2007.
To find out more visit: www.markhamblin.com, www.wildshots.co.uk and www.toothandclaw.org.uk.
Dave Gosney
An experienced and expert birder, Dave was one of the founders of BirdGuides back in 1994. He wrote the Finding Birds in.... series of books, which have helped hundreds of birders to see more species around Europe, and he wrote the highly acclaimed commentaries for the Video Guide to British Birds and the CD-ROM Guide to All the Birds of Europe (both now updated to DVD and DVD-ROM formats). His latest writing project has been to provide the commentaries in iDentify British Birds, aimed at helping birdwatchers to learn to distinguish birds by songs and calls.
Dave has undertaken many filming trips for BirdGuides in both Europe, America and Asia and much of Dave's footage can be found throughout the BirdGuides product range.