A juvenile-type Ascension Frigatebird (Fregata aquila) was found and photographed by Samir Martins at Curral Velho islet, situated just off the south side of Boa Vista, Cape Verde, on 24 June. The bird was observed once that day and has not been seen subsequently. It represents only the third for the Western Palearctic, following well-documented juveniles in Argyll, Scotland, in July 1953 and July 2013.
Curral Velho is a well-known hot-spot for breeding seabirds such as Brown Booby, and was one of the traditional haunts of the now near-extirpated Cape Verde population of Magnificent Frigatebird. As such, this latest individual was not studied closely at the time of observation, being assumed to be one of the last remaining Magnificent Frigatebirds as it cruised over. This latter species has declined rapidly in Cape Verde in recent decades and it now seems that just one or two females still persist here, although sightings have been particularly infrequent over the past 12 months and it may well be that these final birds are now deceased.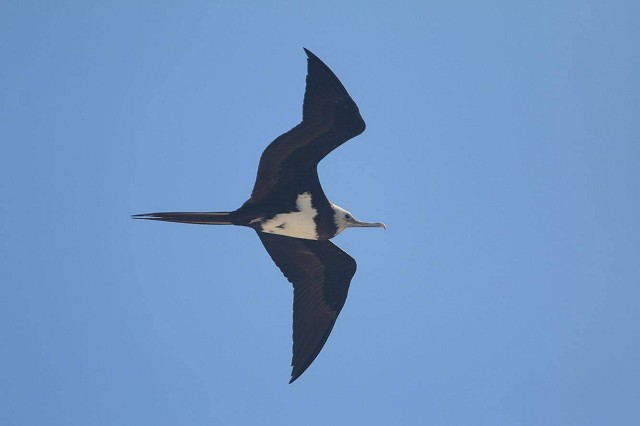 Ascension Frigatebird, Curral Velho, Boa Vista, Cape Verde, 24 June 2017 (Photo: Samir Martins).
Samir posted a photo of the bird on the Birding Cape Verde Islands Facebook group, where BirdGuides News Manager Josh Jones saw it and quickly suspected the bird to be an Ascension Frigatebird. Having been working when news and photos were received of the Islay frigatebird on 5 July 2013 – a genuinely unforgettable email to have received, even four years on! – the finer points of young frigatebird identification were somewhat ingrained in his memory and distinctive plumage features such as the clean white head, broad and complete brown breast-band and white axillaries all seemed to point towards aquila. A quick refresh of Brian Small's excellent artwork in the informative British Birds paper on the Tiree individual confirmed beyond all doubt that the Boa Vista bird was indeed an Ascension.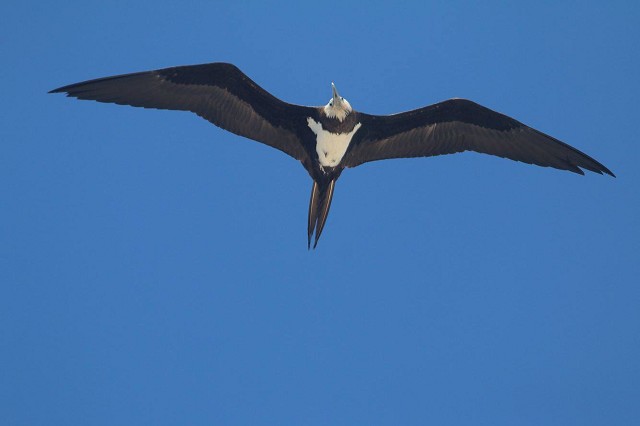 Content continues after advertisements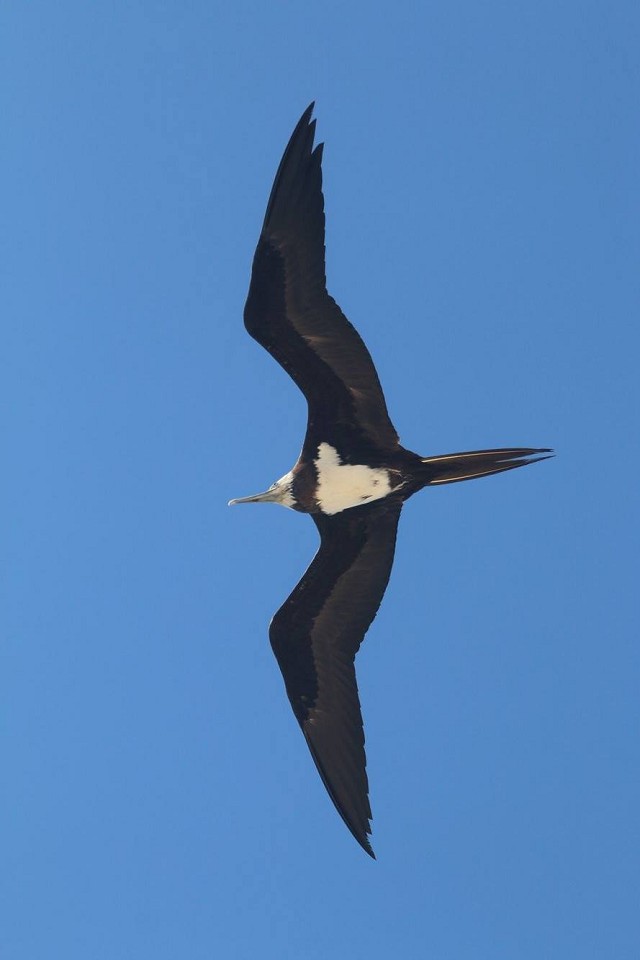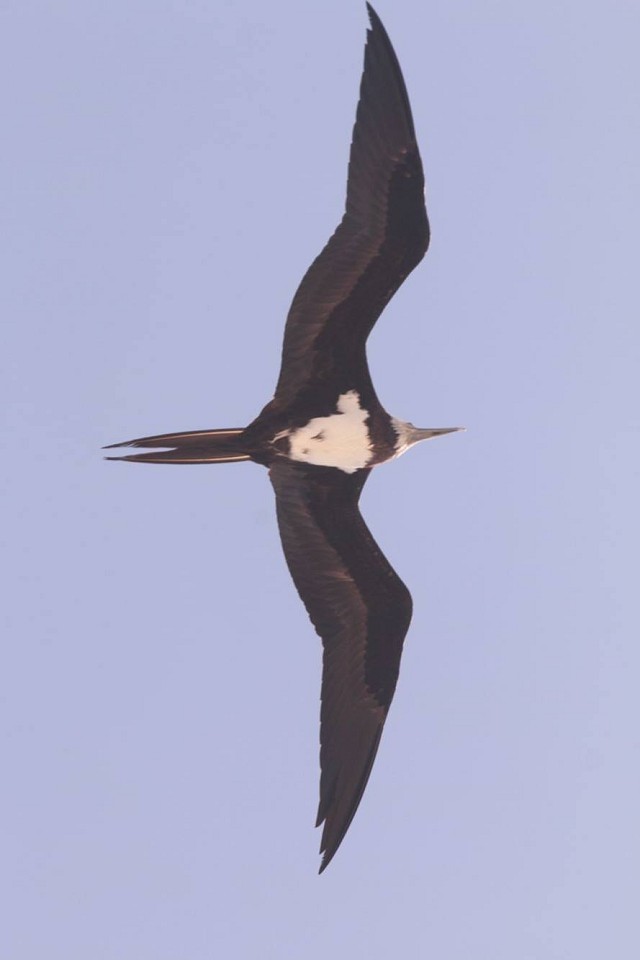 Ascension Frigatebird, Curral Velho, Boa Vista, Cape Verde, 24 June 2017 (Photos: Samir Martins).
Given this exciting occurrence and the imminent loss of the local Magnificent Frigatebird population around the archipelago, any frigatebird encountered in Cape Verde in the coming years should be scrutinised for this South Atlantic wanderer. Perhaps this individual might prove the tip of the iceberg – after all, if two can reach Britain, how many might be going unnoticed in this southernmost outpost of the Western Palearctic?