Since 1994, the annual BTO/JNCC/RSPB Breeding Bird Survey (BBS) has gathered essential data about the state of UK bird populations. However, a significant number of the scheme's randomly selected 1-km squares in upland habitats and remote locations have received less coverage – not surprising given the access challenges. This is a problem, though, as the UK's uplands support important populations of breeding waders, raptors and songbirds.
So, the Upland Rovers scheme was launched in 2017 as part of the BBS. Unlike orthodox BBS squares, those surveying Upland Rovers squares can undertake just a single visit. Removing the requirement for repeats has been very successful in increasing coverage in these remote habitats. Some Upland Rovers volunteers have incorporated a visit to one of these squares as part of their holiday plans.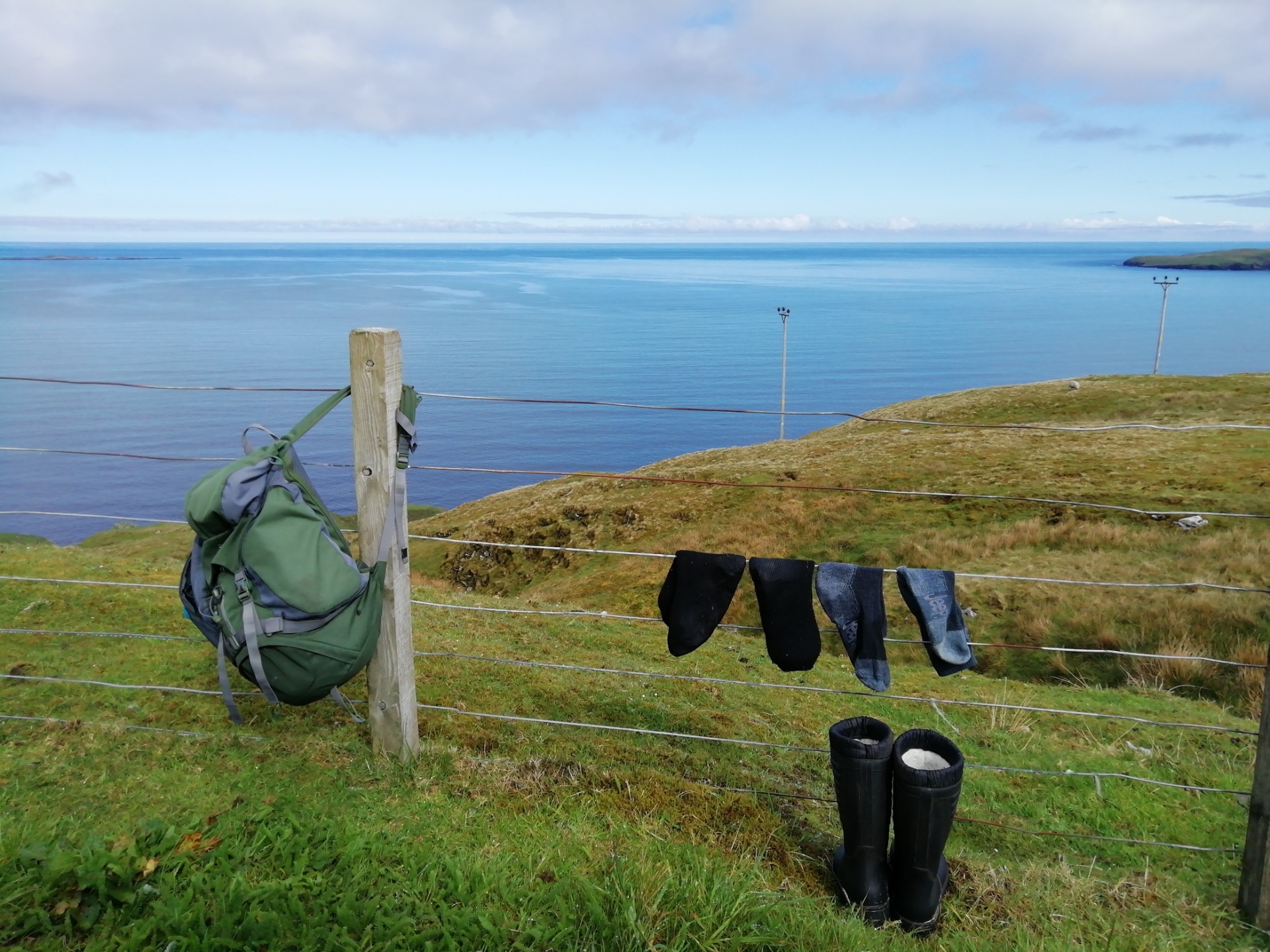 The excitement of visiting and staying in remote places is part of the fun of Upland Rovers surveys (Hugh Tooby).
My involvement; and why Shetland in 2019?
I'm a retired GP. Having become involved in citizen science wildlife surveys, I realised that there was a shortage of data from the remoter/harder to reach areas and I spied an opportunity. I realised I could contribute something useful by combining my love of exploring remote areas on foot, bike or canoe with surveys.
When I heard about the Upland Rovers scheme it seemed like a perfect fit. After enjoying visiting squares in 2017 and 2018, I became aware of an issue with Shetland in early 2019; only three of the 15 squares in Shetland had ever been surveyed. So, I headed north in mid-May to attempt to rectify this.
The trip
I visited the islands for 12 days and enjoyed mostly good weather. My strategy was start at the northern end of the archipelago and work my way south.
The northerly islands of Unst and Yell yielded many Arctic Tern, an otter in the early morning calm of Balta Sound, a nesting Arctic Skua fighting off a Hooded Crow in a spectacular aerial dogfight and a visit to the headland of Hermaness with its Northern Gannets, Puffins and Great Skuas.
On Mainland Shetland, Runafirth saw the first of many Whimbrel with their haunting seven note calls and, at Olnesfirth, a pair of summer Whooper Swans. Esha Ness was the scenic highlight – several Red-throated Divers in breeding plumage were a real treat.
At Smirna Dale I recorded 22 different species. It was interesting to include Common Eider in an Upland Rovers survey (at remote Braga Ness). The Clift Hills in the south of Mainland are more typical Upland Rovers hill territory, and I was beaten back by low cloud and driving rain on my first visit.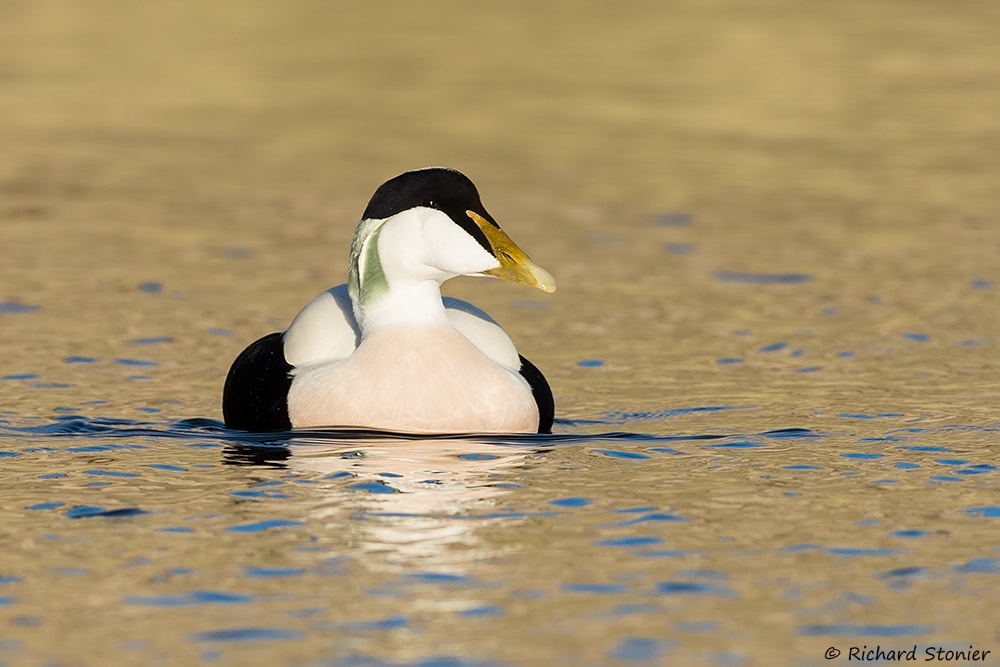 Common Eider was a nice discovery for Hugh at Braga Ness (Richard Stonier).
The next day (my last on the archipelago) was perfect and I was rewarded on my return visit to the Clift Hills with fabulous views and lots of Bonxies (fortunately not in attack mode as their chicks had not yet hatched). A quick dash to the last square at Dales Voe and I had visited all 15 with only a few hours to spare before my return ferry to Aberdeen.
Reflections
Shetland is very different in the range and type of birds to be found. Plus, there's always the possibility of finding rarities. So, I can recommend a visit; and gathering some valuable BBS-UR data while there has the potential to add real value. Information on the Upland Rovers scheme can be found at: www.bto.org/upland-rovers.
The BTO/JNCC/RSPB Breeding Bird Survey is a partnership jointly funded by the BTO, RSPB and JNCC with fieldwork conducted by volunteers. If you would like to find out more about the Breeding Bird Survey, and to see if there are any available, long-term, squares near you, please visit www.bto.org/bbs.