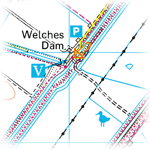 © Crown copyright 2012
Liberalisation of Ordnance Survey (OS) data in 2010 — one of Gordon Brown's last acts as Prime Minister — included the freeing up of UK postcode data: previously, organisations wanting to use postcodes had to pay handsomely for the privilege, and pass the cost onto their customers. We've taken advantage of this opportunity to import almost 1.7 million postcodes and their co-ordinates into our database. This has allowed us to add a "nearest postcode" entry to our GB site pages, which we hope will be useful, for example, to sat nav owners. For an example, see our new Featured Site, the
RSPB Ouse Washes
reserve. (Incidentally, we've also added links to
Where's the Path?
, a handy little website that shows OS mapping side-by-side with a zoomable aerial photograph of the area.)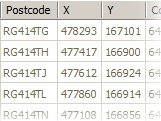 Bird News Extra subscribers will also find they can now specify their desired positions using postcodes, rather than having to work out the equivalent OS grid reference, on our Nearby page
www.birdguides.com/nearby
. Similarly, Bird News Anywhere subscribers can use postcodes to specify their own set of "personal sites" for quick access to local bird news in favourite areas — see
here
.
NB. Although they usually locate a nearby habitation, and thus often the nearest road, bear in mind that postcodes are calculated automatically "as the crow flies", and should be used in consultation with available mapping. No right of access to the location indicated is implied, and no liability is accepted for the results of using this data. Unfortunately, the data does not include postcodes in Northern Ireland, the Isle of Man or the Channel Islands.

Ordnance Survey data © Crown copyright and database right 2012
Royal Mail data © Royal Mail copyright and database right 2012