After a gruelling 26 hours of travel from Yorkshire, we arrived on the Isle of Bruray, Out Skerries, on 17 May. We were immediately accompanied by the sound of drumming Common Snipe, whistling wind and crashing waves, with a horizon of never-ending ocean, alluring scenery and feeding seabirds in every direction. With this tranquil surrounding, we were unable to prepare ourselves for the busy week we were about to have.
Our first afternoon delivered a dense number of migrants, which we found the moment we stepped off the ferry. A speedy tour round the island delivered Common Rosefinch in the garden of our accommodation, Woodpigeon (which is scarce on Out Skerries) and a number of Willow Warblers, Common Chiffchaffs, Lesser Whitethroats, Common Whitethroats, Garden Warblers, as well as a male Eastern Subalpine Warbler that had been found previously by Rodger Riddington and Andrew Harrop. Even after a quick rest and meal that evening, we managed to find a Corncrake and a male Red-breasted Flycatcher around the B&B.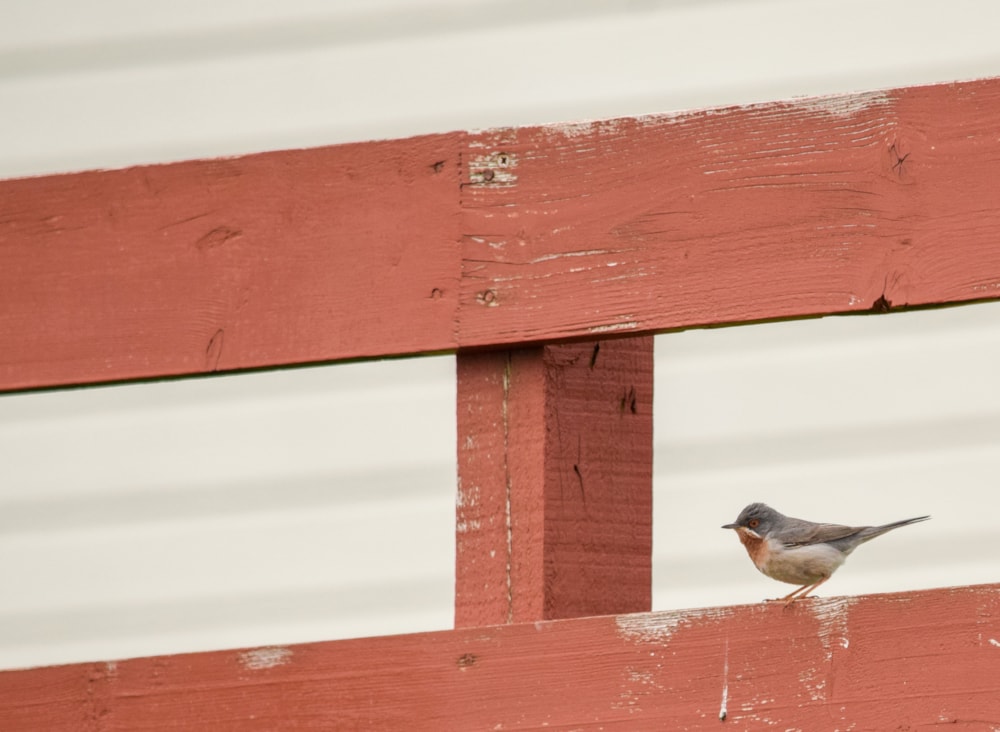 A male Eastern Subalpine Warbler was a great start to the trip (Bethan Clyne).
There was an increase in migrants the next morning, with the day consisting of larger numbers of the aforementioned commoner species. That said, we still picked up an Icterine Warbler at the south of the island, which promptly made its way north where it settled in some iris beds.
New species that day included Pied and Spotted Flycatcher, Common Redstart, Whinchat, Sedge Warbler, Red Knot, Tree Pipit and our first fall of Red-spotted Bluethroats, amounting to six birds. A final walk that night produced a dark-headed Yellow Wagtail species, which later turned out to be one of two Grey-headed Wagtails.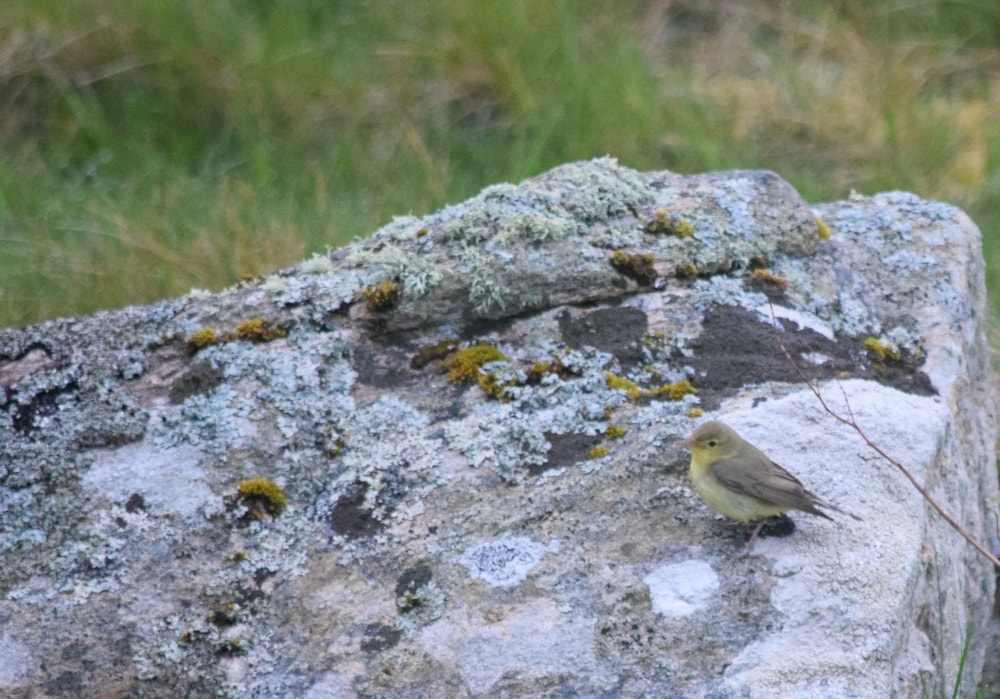 The group found an Icterine Warbler on the first morning (Bethan Clyne).
The following day produced another fall of birds in the continued south-easterly wind. There were obvious pulses of migrants throughout the day: 35 Willow Warblers, 20 Lesser Whitethroats, 15 Garden Warblers, four Sedge Warblers, a Reed Warbler, six each of Common Whitethroat and Spotted Flycatcher, five Pied Flycatchers, 25 Common Redstarts, seven Whinchats and two Tree Pipits. There was also an increase in scarcer migrants with seven Bluethroats and another Common Rosefinch, while a Common Swift and a few hirundines passed through the island.
During one of these pulses we were returning back to Rocklea, our B&B, and as we were walking down the track Michael erupted in excitement. He'd picked up a male Collared Flycatcher sat on the fence, and this bird slowly made its way to 'The Pool', where it stayed for the rest of the day, allowing us with prolonged views before hopping out within a few feet of me.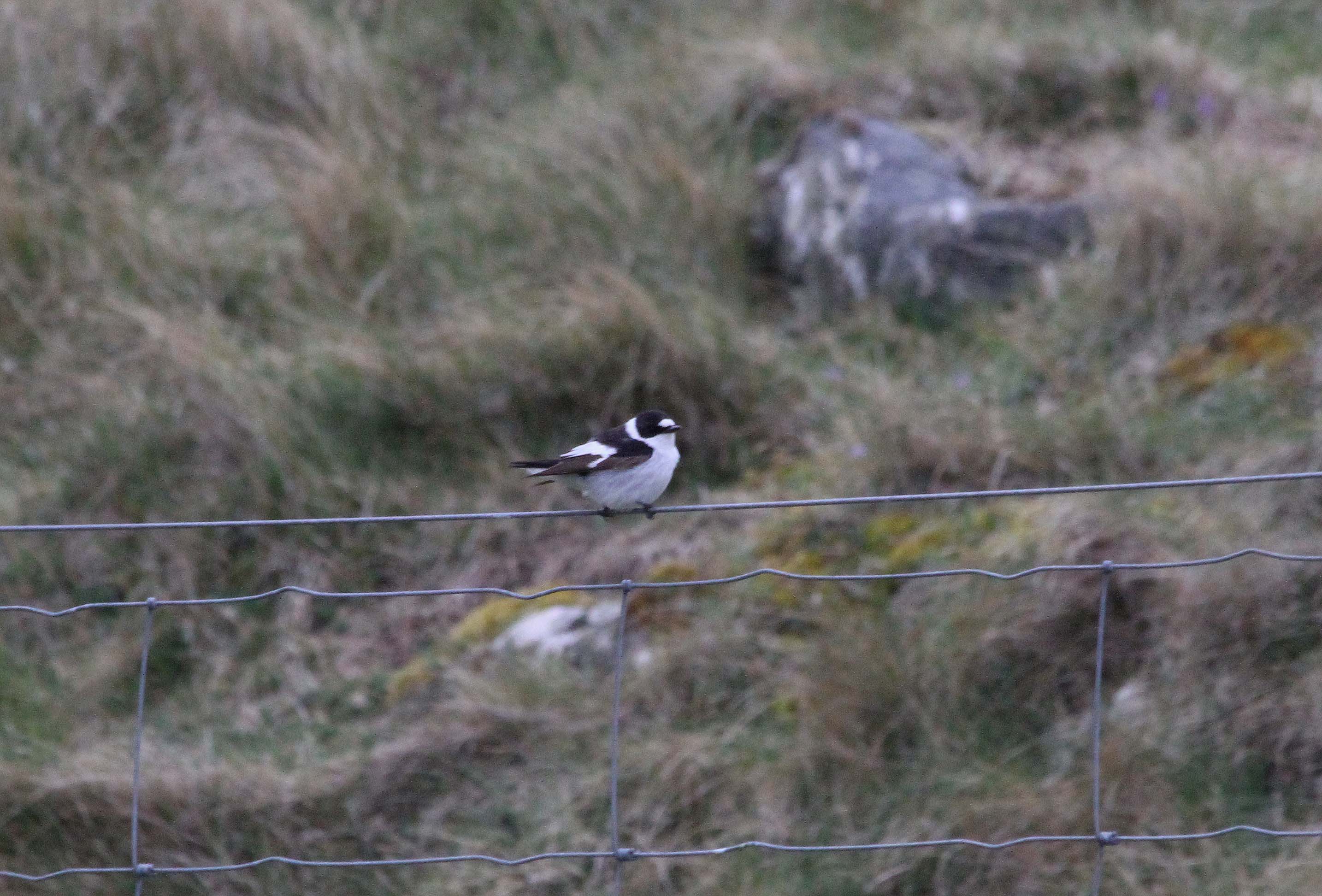 Michael picked up the male Collared Flycatcher as it was sat on a wire fence (Michael McNaghten).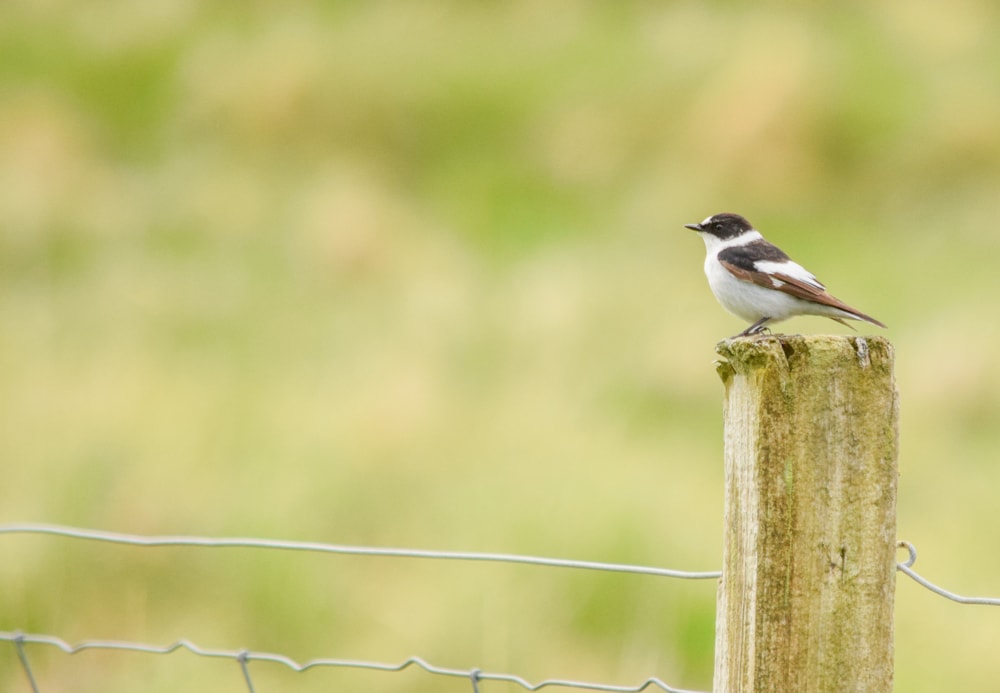 The bird showed well during the rest of the day, at one point hopping around on the ground at close range (Bethan Clyne).
The 20th produced another wave of migrants, with Eurasian Teal, White Wagtail and Whimbrel new common species for our trip list. It was an excellent day for passage and another stroll along 'Good Wall' rewarded Jacob and Michael: a stunning Wood Warbler and a female Ring Ouzel gave amazing views. Later, a second Icterine Warbler was found alongside the previous bird at the iris beds.
An arrival of Common Rosefinches was clear from the moment we'd woken up, with a singing adult male in the B&B garden joined by no fewer than six more later that morning around the garden shrubs and fence lines. To wrap up an already incredible day, a remarkable fall of Bluethroats took place that afternoon with a total of 12 individuals logged, three of which came in off the sea while I was cetacean watching!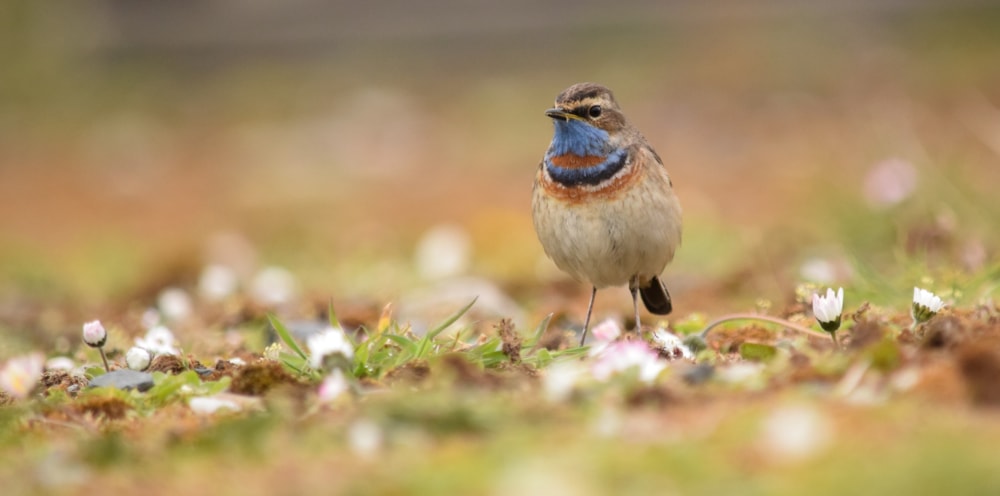 The group enjoyed plenty of Red-spotted Bluethroats during the week, including this gaudy male (Bethan Clyne).
A marked clear-out was noticed the following morning. Just two Bluethroats were still about, though a Eurasian Wryneck was new in, feeding in the valley, six Great Northern Divers sat on the sea, a Grey Heron flew through, Reed Buntings sat on overhead wires and a female Brambling dropped in to a garden. The latter was spotted while we were trying to nail something far rarer – a possible Thrush Nightingale.
This particularly elusive individual was hard to pin down and photograph but, to top off the great week we were already having, it was finally revealed itself, calling and then hopping out into the open long enough for us to clinch it. I found it the previous evening but it had been all-too-brief, though Darragh managed to successfully identify it on my description and a fleeting flight view. Michael relocated it the following morning, allowing us to work together to confirm it as Thrush Nightingale.
Content continues after advertisements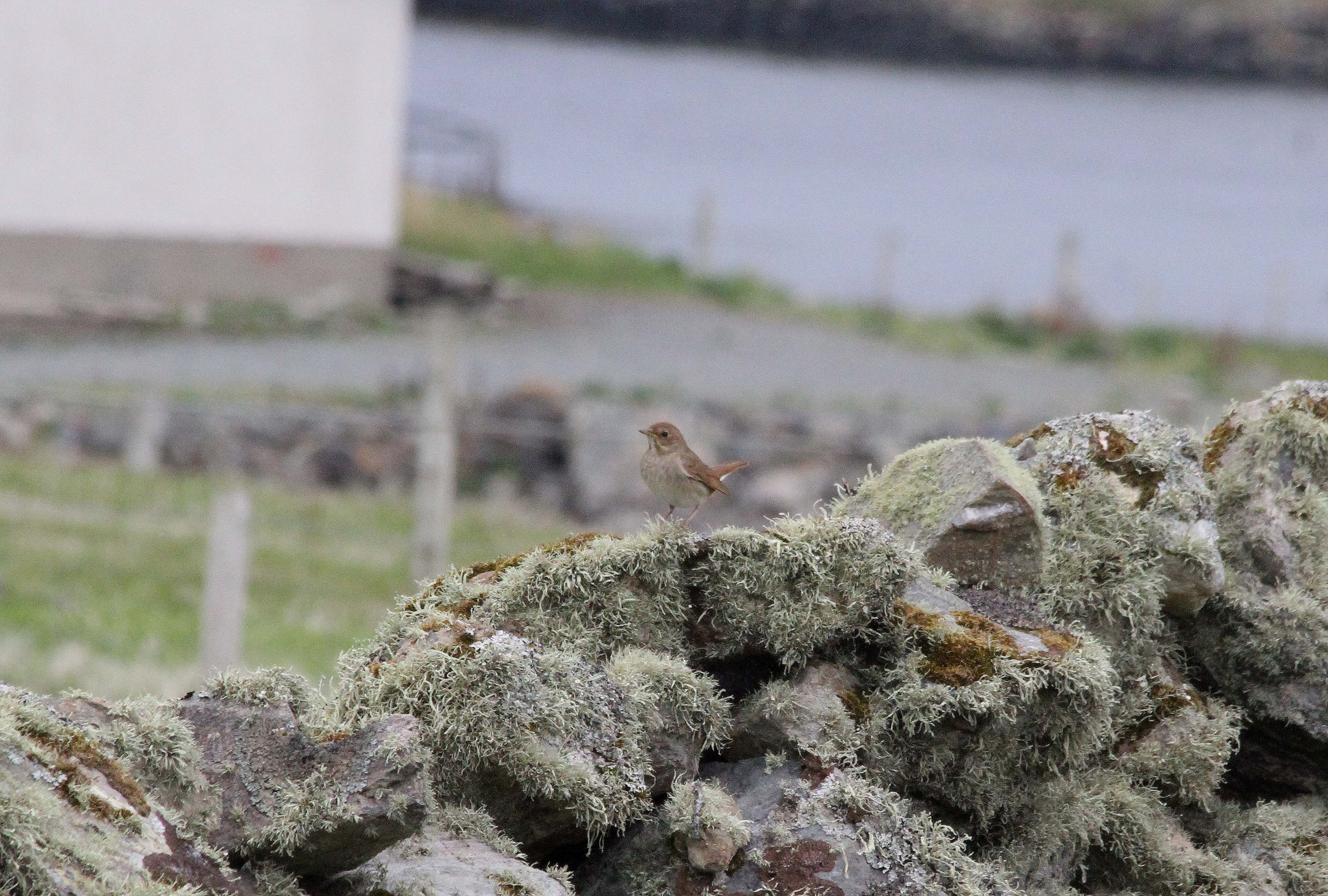 The Thrush Nightingale initially played hard to get, before eventually giving itself up the morning after it was first found (Michael McNaghten).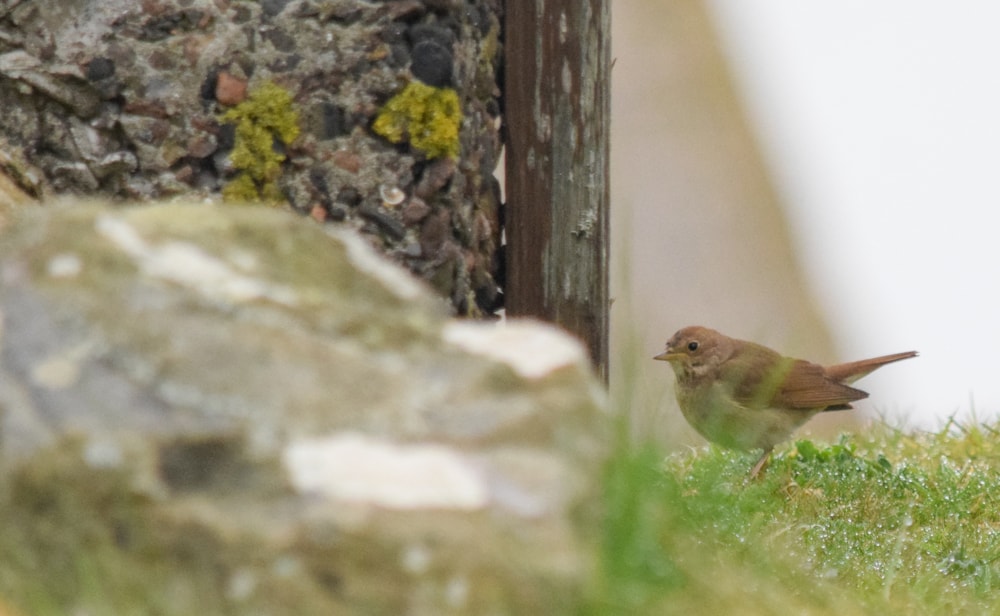 The bird hopped out in the open for a while and called too, allowing the team to clinch the ID (Bethan Clyne).
After a rough night of rain and westerly winds, which meant the birds from the day before were anchored down, we ventured out in the brief dry spells to try and find something new. While drying off late morning, Michael glimpsed a Spotted Redshank flying up out of a bay across to the remote island of Grunay. As well as this, a presumed new Common Rosefinch was found in the garden on our way out, before we split into two groups to bird both islands.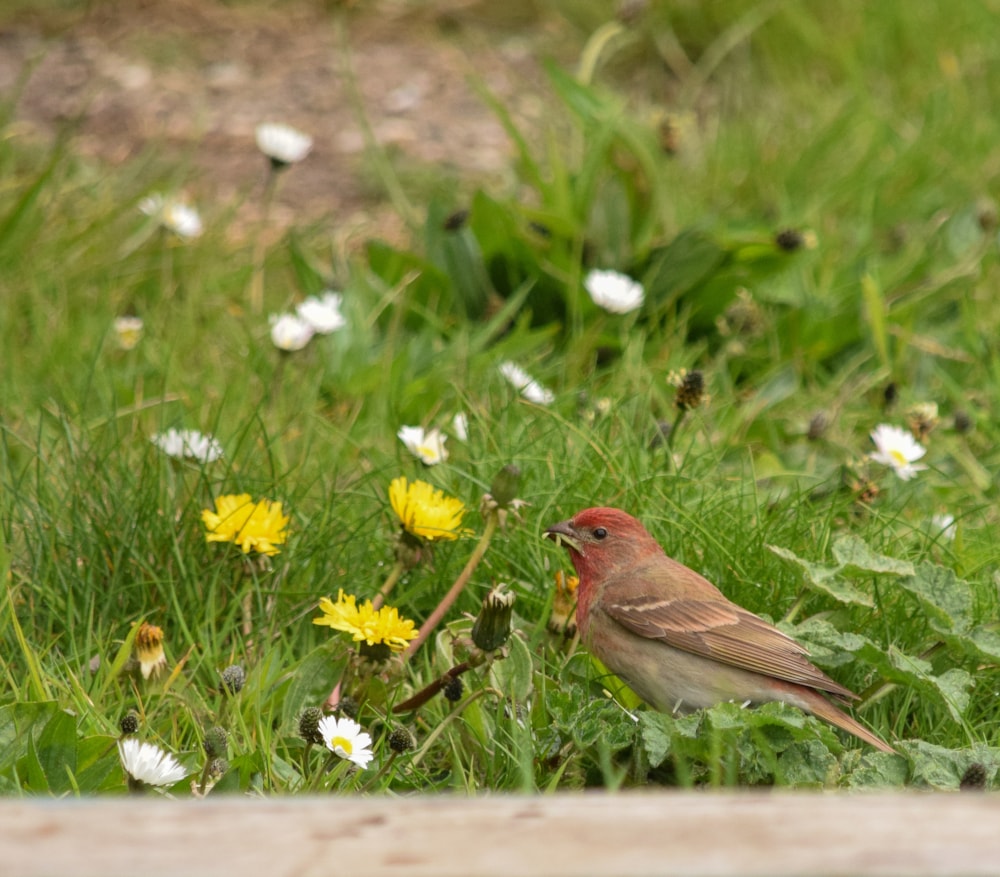 The team did well for Common Rosefinches, including several birds in the garden of their accommodation (Bethan Clyne).
Jacob and Michael worked a boggy valley, yielding immediate results when they flushed an acrocephalus warbler from close range. An excited radio message had Darragh and I racing over slippery hills to see it, while the other two were still working on the ID. As we stumbled up to join them, Michael turned around showing us the pictures he'd taken before, eagerly saying: "Paddyfield Warbler!". After a short wait, and with the sun appearing, the bird showed a few more times as it hopped about on the stone wall and floor, allowing some record shots to be taken.
Thursday 23rd was our final full day. We planned to have a relaxed time, but a fresh arrival of common migrants prevented this. Indeed, the previous evening Michael had noticed another acrocephalus flycatching in the bushes outside the B&B window, but poor light meant we only managed limited views and fuzzy photos. Luckily, when morning came, it was still present and a study of collective photos resulted in the identification of the bird as a Blyth's Reed Warbler, another great species for the trip.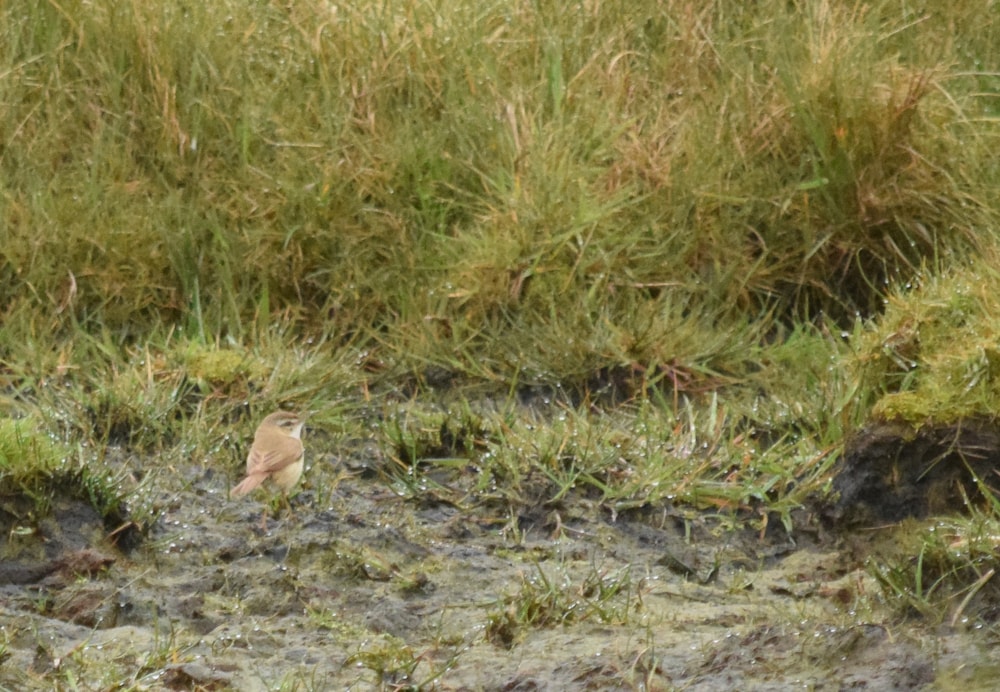 This Paddyfield Warbler was one of the highlights of the trip, being found on the Wednesday (Bethan Clyne).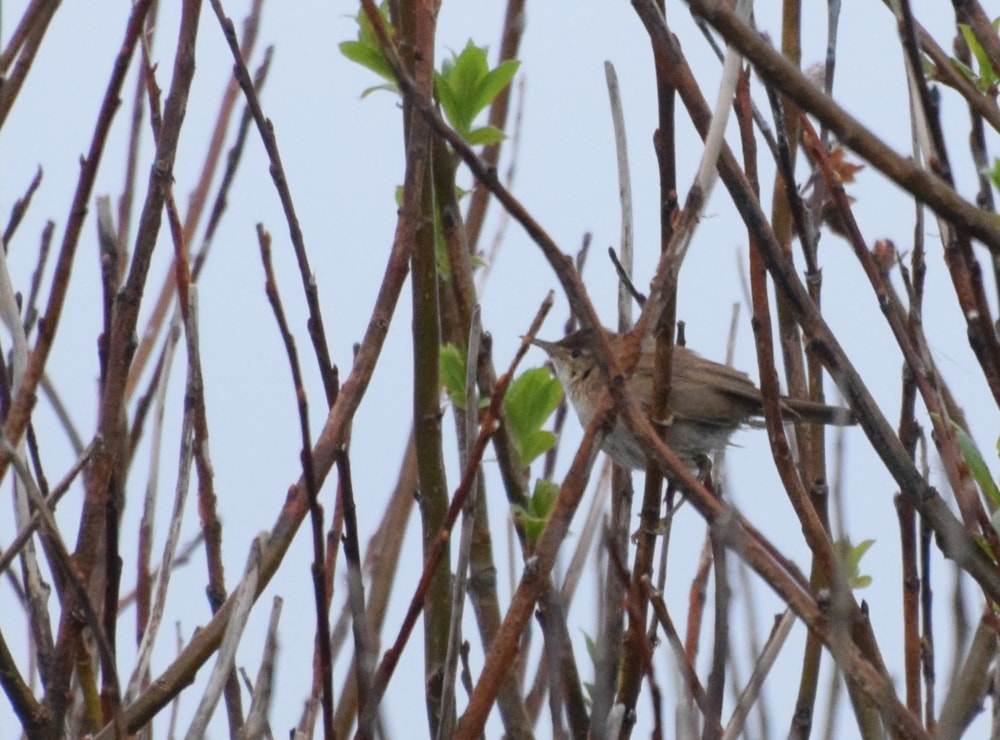 A second rare acrocephalus, this Blyth's Reed Warbler, was found late in the day on 22nd but thankfully stayed overnight, allowing confirmation of the ID (Bethan Clyne).
By the afternoon it was warm and sunny, and a friendly local offered to take us to Grunay, which is only accessible by boat. There we enjoyed thousands of breeding seabirds, such as Common Eider, Atlantic Puffin, Northern Fulmar, European Shag, Guillemot and Black Guillemot, up close in all their glory. The island was completely untouched, wild and fully blossomed, with a beautiful view of the islands we'd been birding during the last week. It was so warm Darragh and I even decided to go swimming – that soon cooled us down!
Unfortunately, the 24th came, our final morning. The Eastern Subalpine Warbler that was present for the entire week was still about, and singing in the dawn sunshine. Before we knew it, we finished our last walk around the island and were aboard the ferry, looking back at a group of small islands surrounded by bright blue ocean, with minds full of memories of the beautiful scenery and birds we'd seen and found.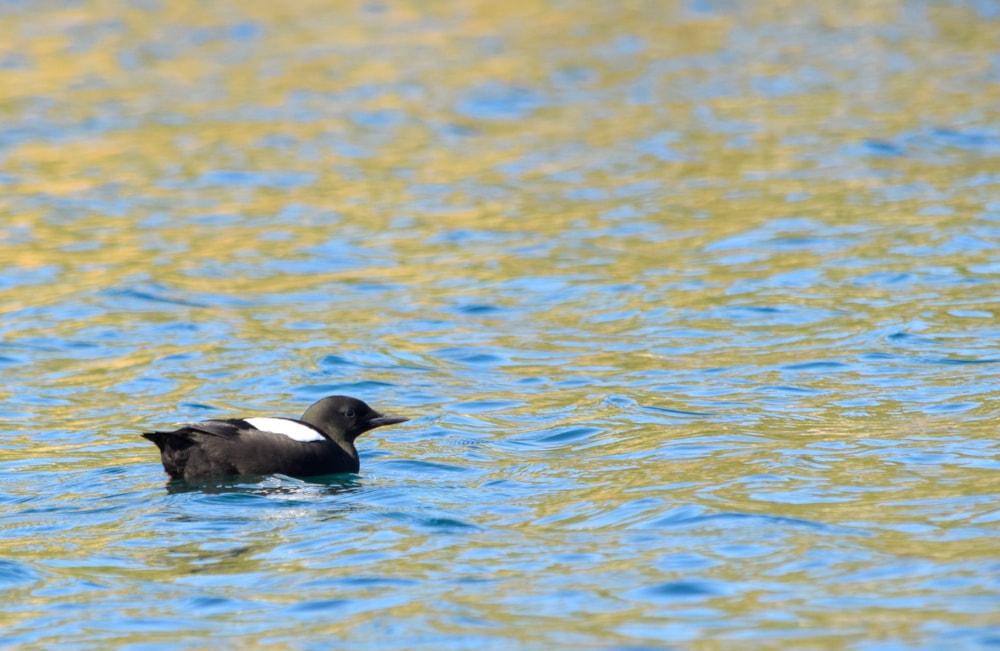 Black Guillemot was one of the highlights of a trip to Grunay (Bethan Clyne).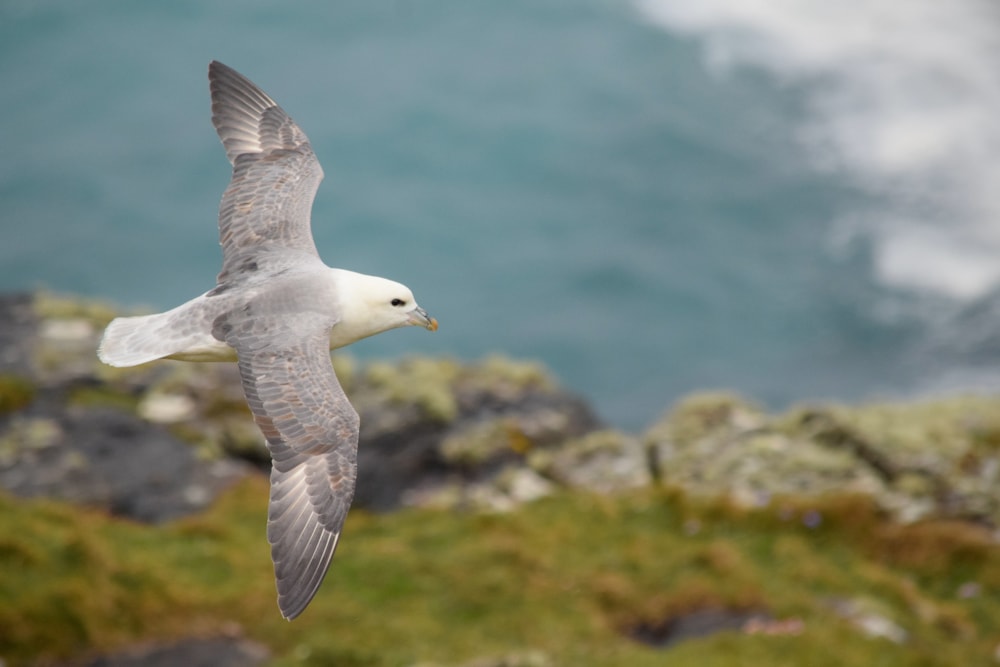 Plenty of Northern Fulmars were seen well on Grunay (Bethan Clyne).
It was a pleasure spending the week on Skerries, with the winds and weather coming together perfectly for us. On reflection, we couldn't believe our luck and certainly couldn't have expected anything more. A magnificent trip that will never be forgotten. Until next time.